Been busy spannering in the man-cave.
1st discovery!
These parts of the stock 98 bush are the exact right size to slip into the 2003 enduro bearings, win!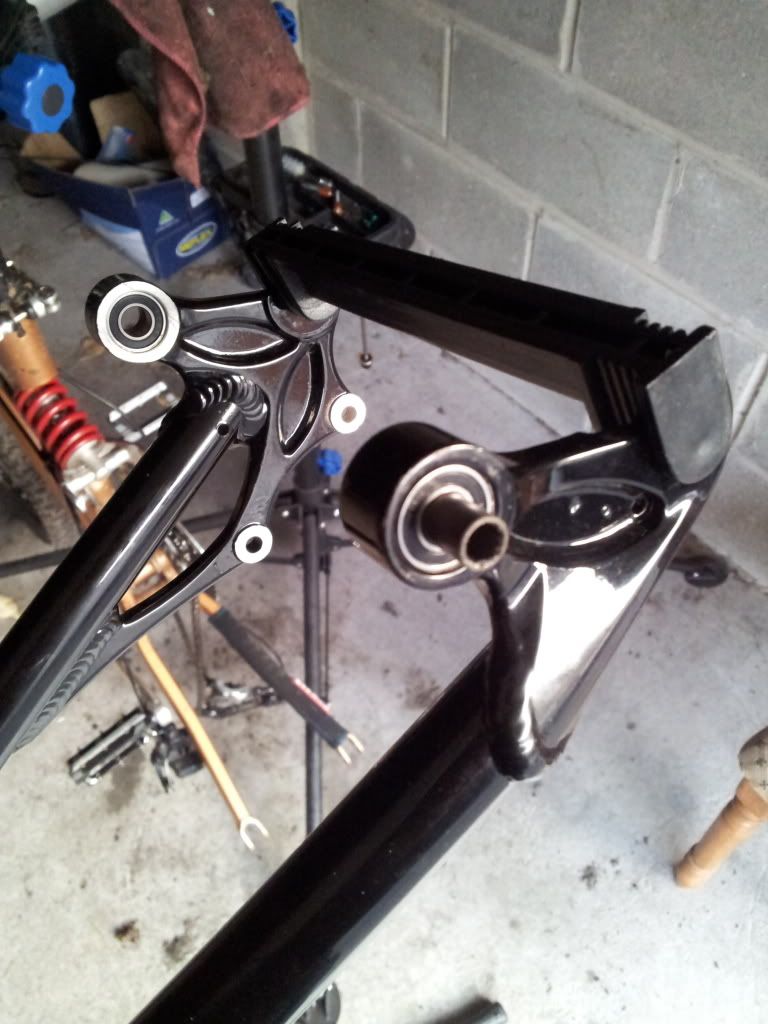 So the chainstay can be bolted up super quick once some spacer washers have been added to key the new stay in the middle of the chainstay joint.
But the shock linkage to seat stay will cause a problem as i originaly thought.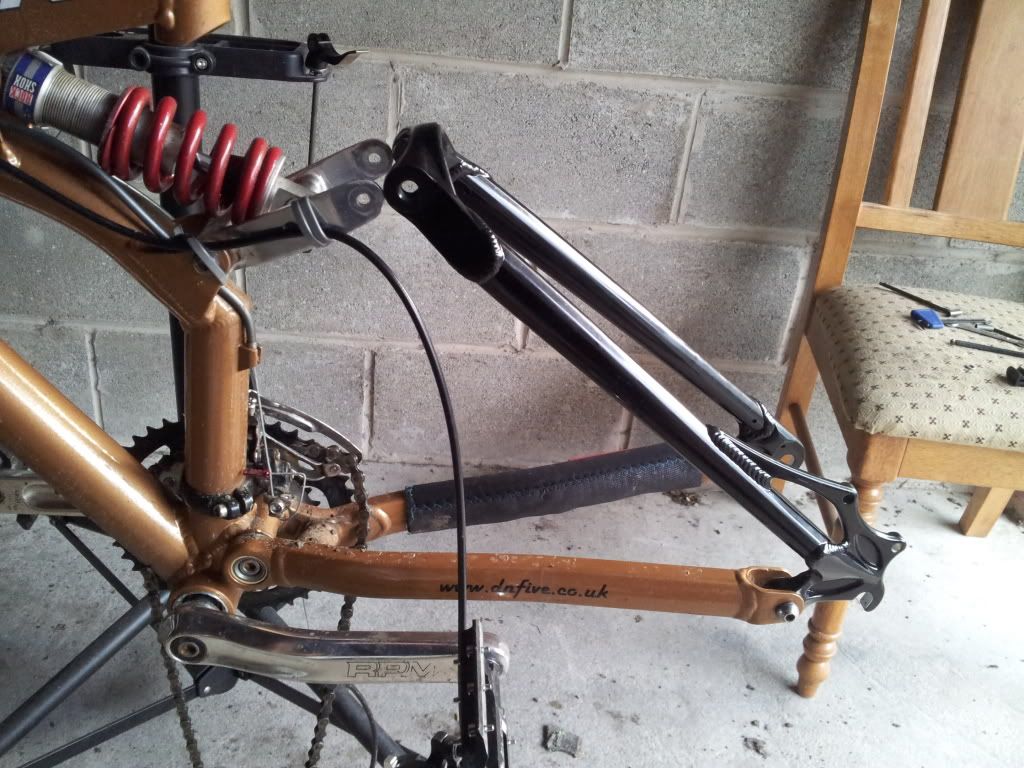 I spent HOURS cutting this down a little at a time by hand, with a hacksaw and 3 different metal files, i got it so it would slide into the linkage, then i drilled out the holes to 16mm, this allowed me to add in the 98 plastic bushes.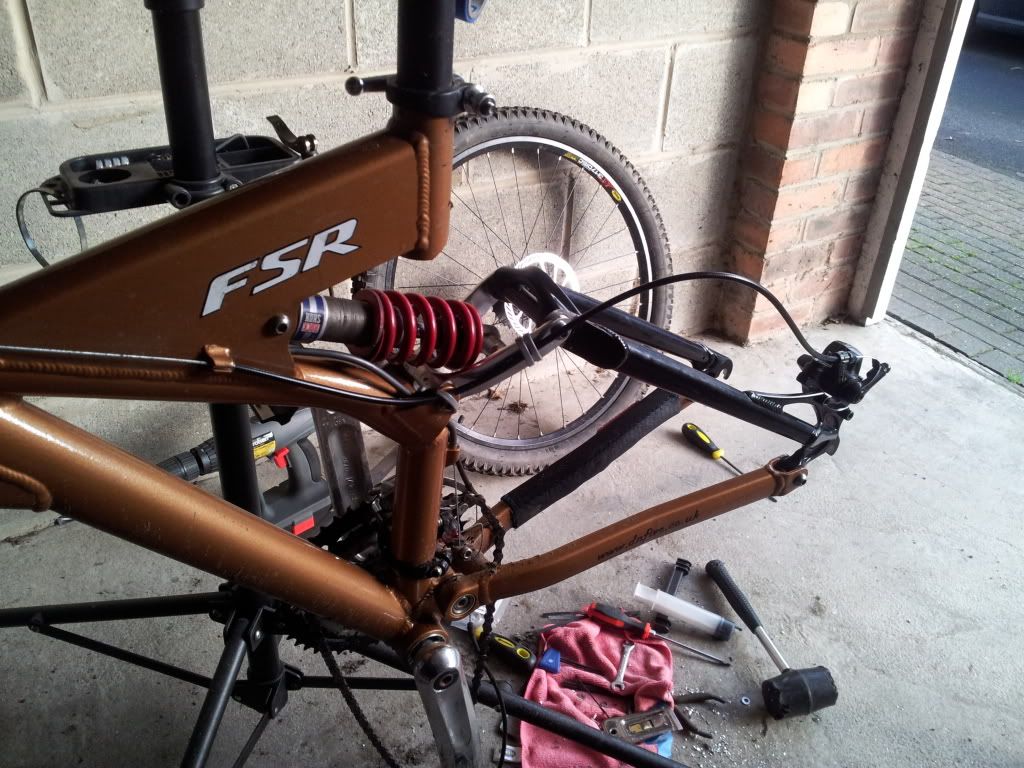 Here you can see it all bolted up, with the stock 98 bushing fitted and running through the new seat stay.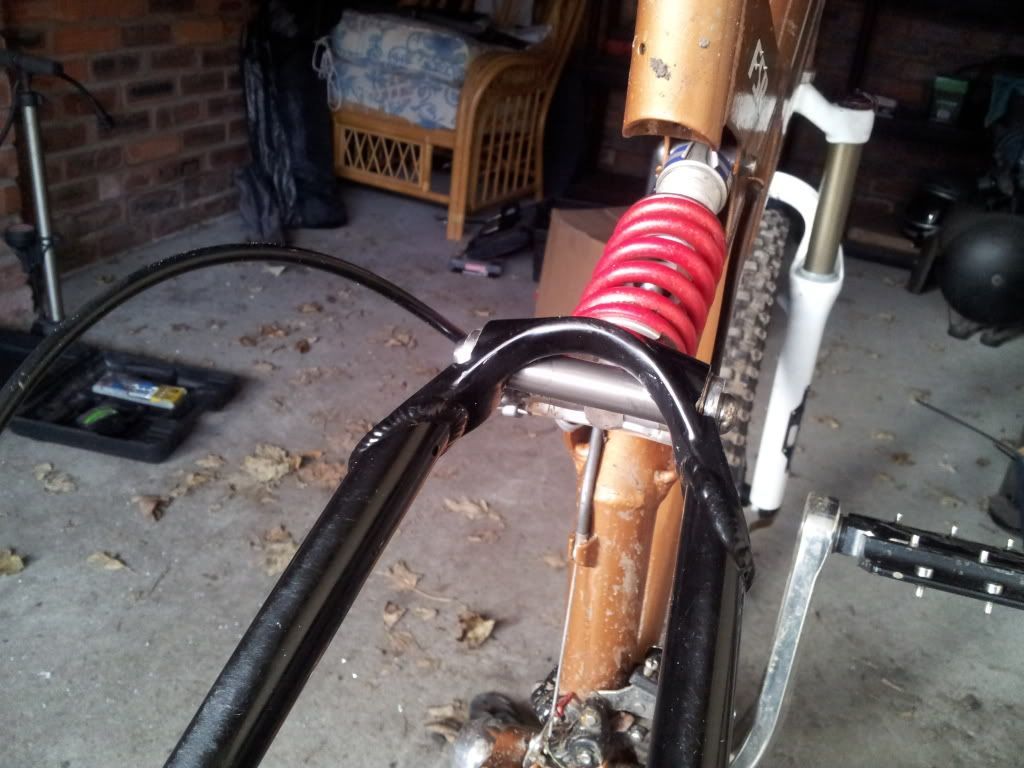 Another angle of what i thought was the finished article, its taken me all day, but it looks like its all working spot on, i discover the 98 rear mech hanger does not fit the enduro drop outs, damn
but it should be an easy fix.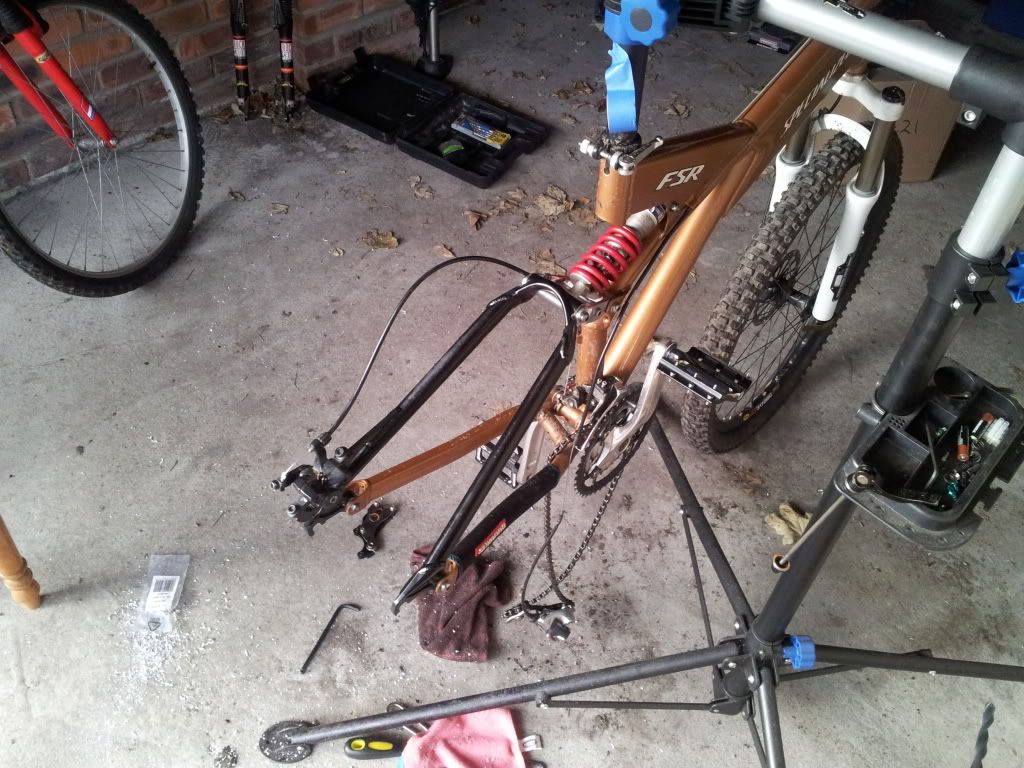 Lets add the rear wheel anyway!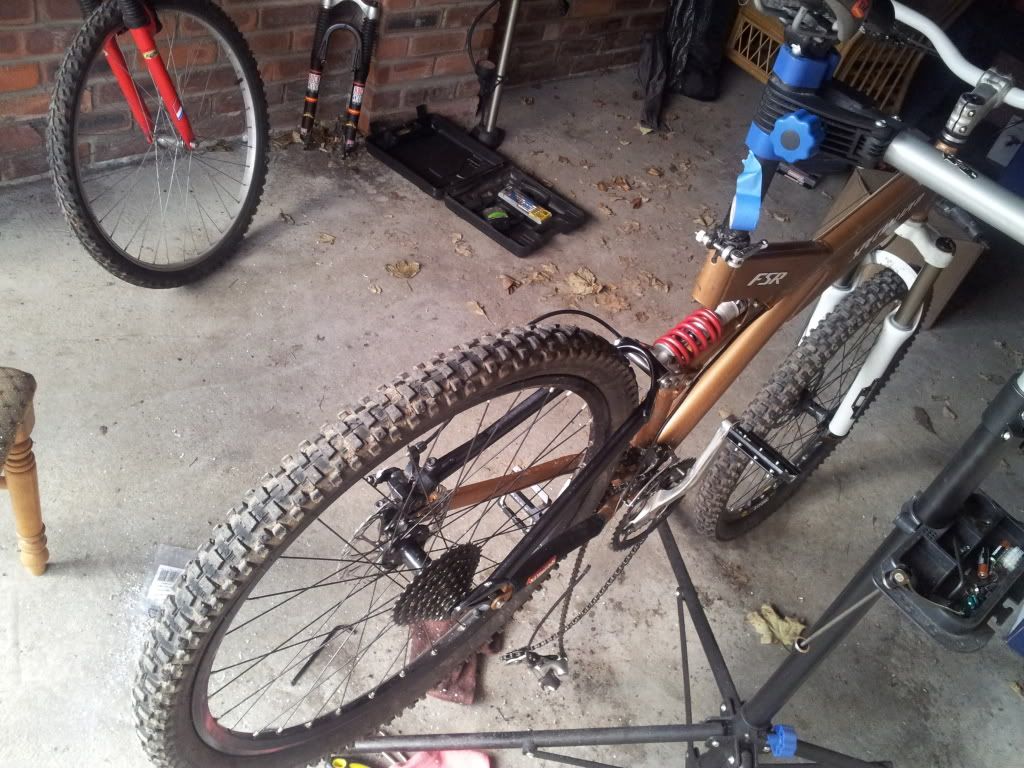 f**k!!
The rear wheel will only fit if i let the tyre down (wtf?)
It would appear that the enduro dropouts are around 2cm in towards the crank compared with the 98 ones, i can only assume that the enduro has LONGER chain stays to compensate for this.
I was so close
Not sure what the plan will be now, i cant sell the seat stay as i have machined it down, i cant use it on the bike at the moment as my big 2.3 tyres dont clear, i may have to try and source a set of enduro chain stays, DOH!