A few FSR mods
My shorter stem arrived today
£3 from eBay.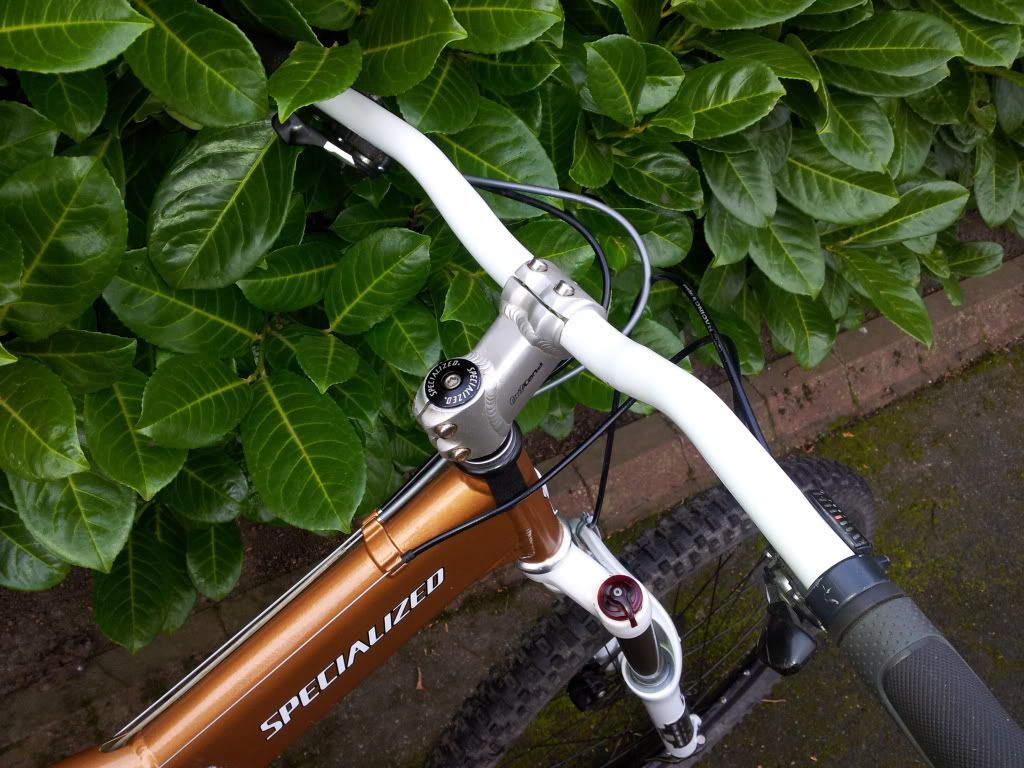 And i have fiddled with the front suspension setup this morning
I have been trying to find a x-firm spring for a long time now and could never find one in the UK, so i started looking at other options, cash is a little tight at the moment so i am not looking to change the front fork until May next year.
I have ordered a 140mm x-firm pike spring as a test, i believe this might just drop into the PSYLO fork to be honest, it will just be a little compressed to beguin with, this has been orderd from the USA so will take a while to arrive (it was £25 so i can wait)
What i also figured was maybe i could preload the PSYLO medium spring a bit to raise the sag, i am a heavy chap and while the medium spring feels OK, it does sag a bit too much for me, i looked online and found a few threads regarding people using a spacer to raise sag, so i started to look for things that look like spacers.
As chance would have it, i found some metal spacer rings at work that are used in car seats to space the rear seats correctly, they look like thick black POLO mints, each one was around 12mm thick, hmm, lets see if they fit....
Yup! like a glove, i put two in the fork under the coil base plate, and changed the forks oil for 10wt and it has sorted out my sag problem an utter treat, yes i have probably lost a bit of travel, but to be honest, i dont think i have ever bottomed out the fork so far, took it for a test ride this morning and it feels sweet as a nut.
It feels a pretty good match for the stock rear shock/coil at the moment, i maye just leave it and sell the Pike x-firm spring when it arrives.
It rides really well now, it still feels pretty sluggish compared with my Boardman HT but i`m thinking that's down to the big clunky 2.3 tyres i have on the FSR
Current spec picture