And the first of the build pics.....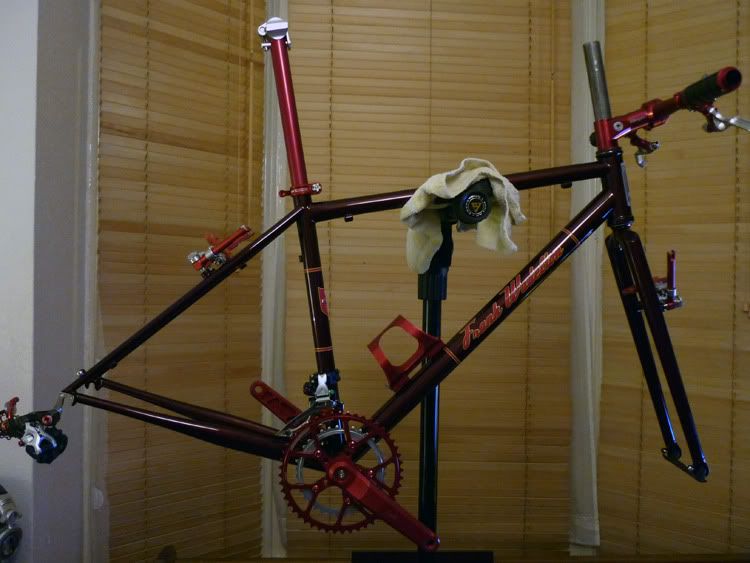 What you can't see is the deep claret paint, AKA Fat Chance's 'Wild Cherry Candy', it is stunning!
The bottom bracket axle is too long and the front mech needs to be changed for a less bulky one.
Need to sort cables, saddle and fenders, build the wheels....... it's not going to be done in a rush...as you probably guessed by now!
_________________
Website: http://www.developmentbikes.com
Facebook: http//www.facebook.com/TheDevelopmentRacingTeam