So where to start on my owned since new '98 Kilauea…a bit of reminiscing and history of my Munificent Mustard Reynolds 631 from as far back as I have pictures.
Earliest picture I have it's about a year old, after a ride on the day of the Solar Eclipse in 1999, at this point is was pretty much as it came new from the shop, with the only changes being the addition of gold X-Lite Alto-Pro bar ends, Time Atac pedals, bottle cages, rubber boots for the Z3 Lights and Mr Cruds finest "clear" Crud Catcher and Race Guard and selection of Essex's finest mud.
A huge gap then opens up in the photographic record missing the death of the original Break and Enter tyres, wearing out the 221 blue-grey rims and replacing the saddle with something more comfy (Flight Max Trans Am). Due to other toys, the Kilauea got relegated to road-mongrel mode. No pictures at this point, but Z3's and dropped bars didn't mix, so a set of P2's were fitted, which made things a whole lot better. With hindsight I probably shouldn't have sold the Z3s ☹. So on to 2006, and finally a picture with the drops on, though with Bonty Super-X semi-slicks for mixed riding around Swanage in 2006.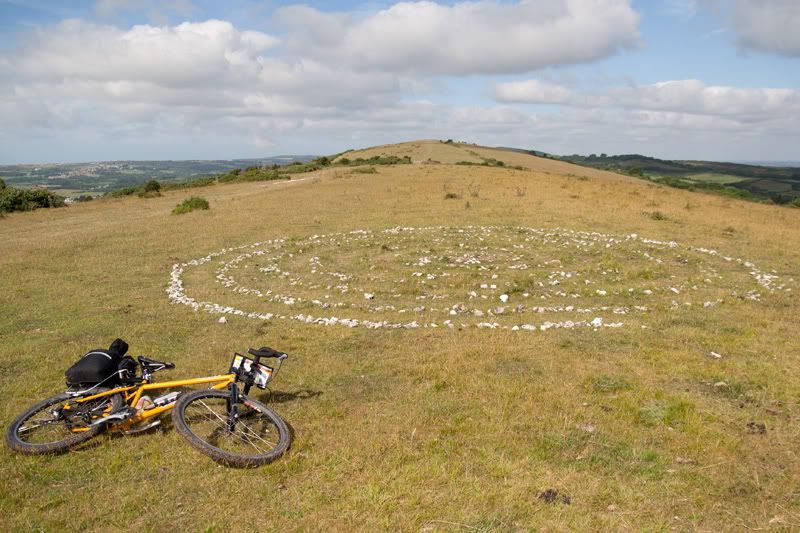 Another photographic hiatus brings us to 2009, no real change in build, but the discovery of Retrobike is about to change all that. Time to get it back to being what it should be…
Built up with mostly the original parts and P2s, a bit mid-build here late autumn 2009.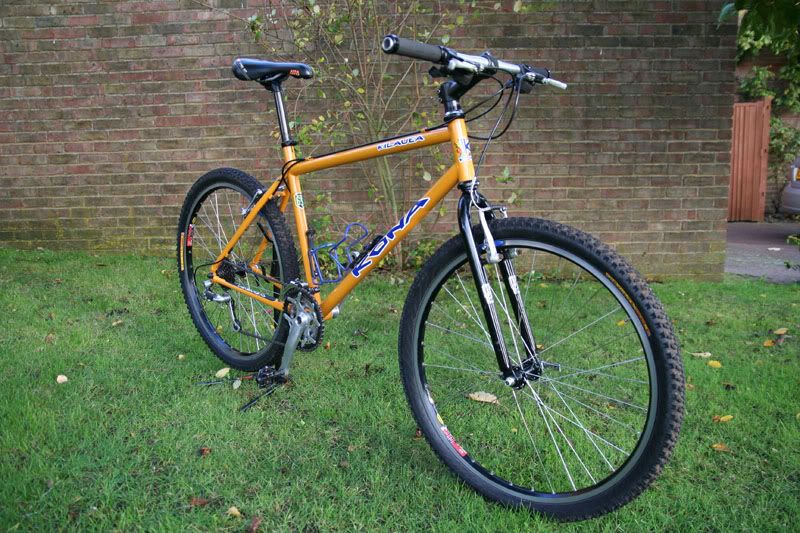 Later that year, all built up and being ridden in the snow and frost…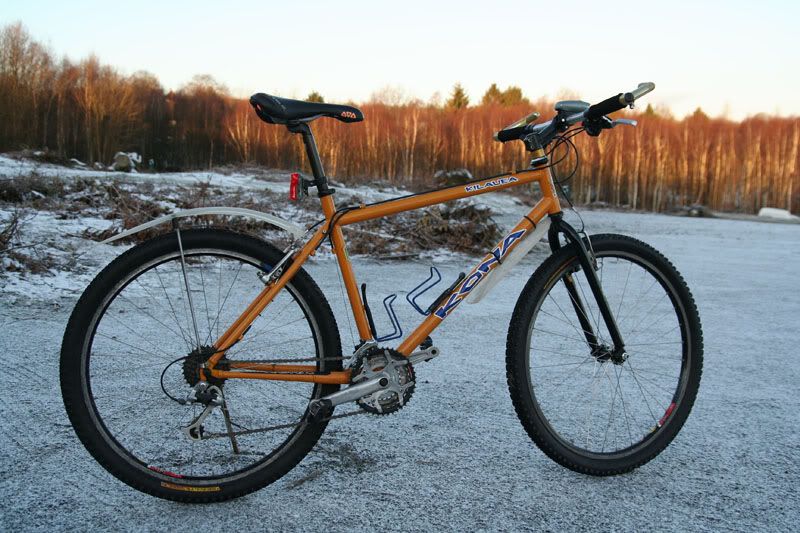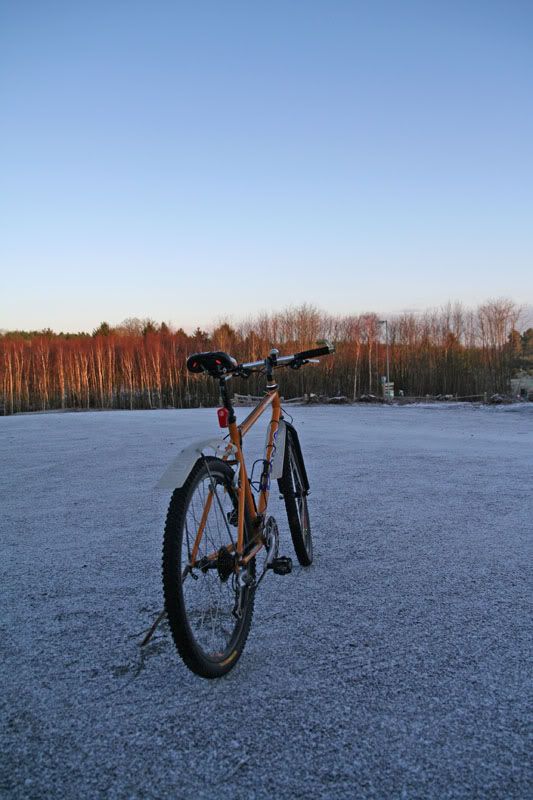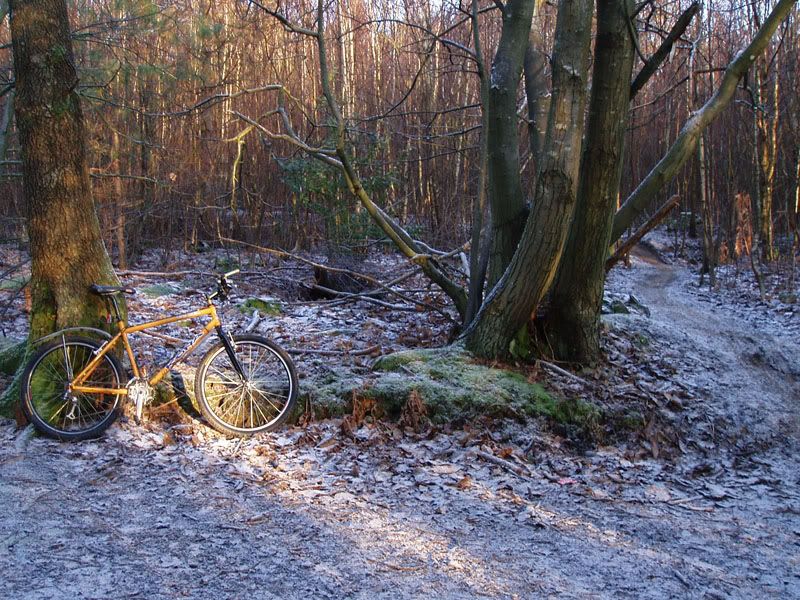 2010 and some '99 spec Z3 lights in a near matching blue have arrived, steel steerer was a bit short so replaced with a NOS alloy one (putting the Light into the Z3 Lights). It's now become my regular ride, so tyres updated. Being ridden here, there and everywhere and more than holding it's own against more modern stuff on the regular post work ride.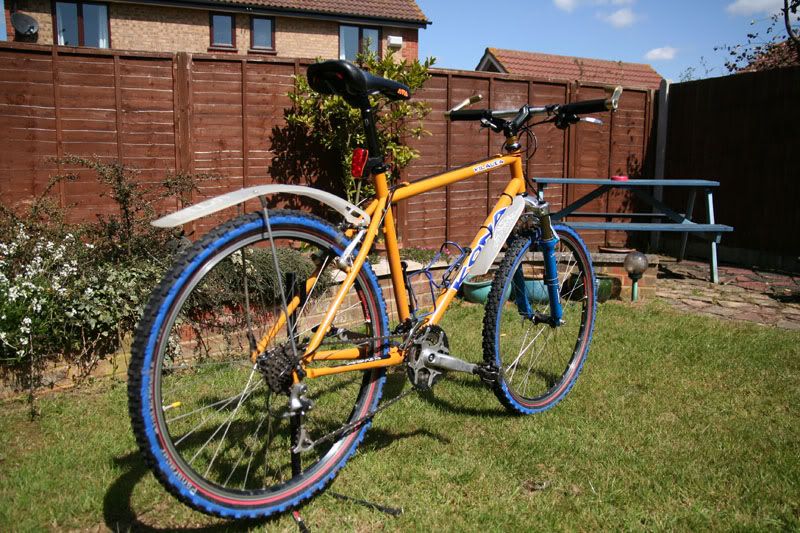 And after having been playing in the snow again with Panaracer Spikes last December.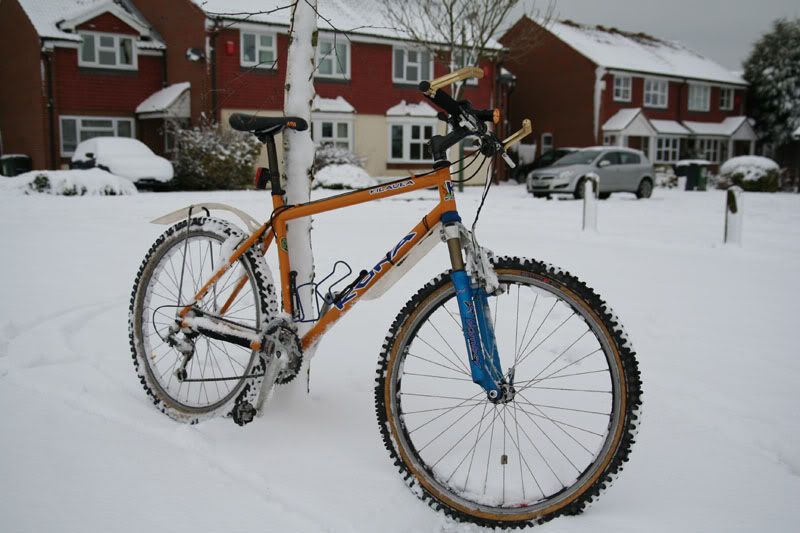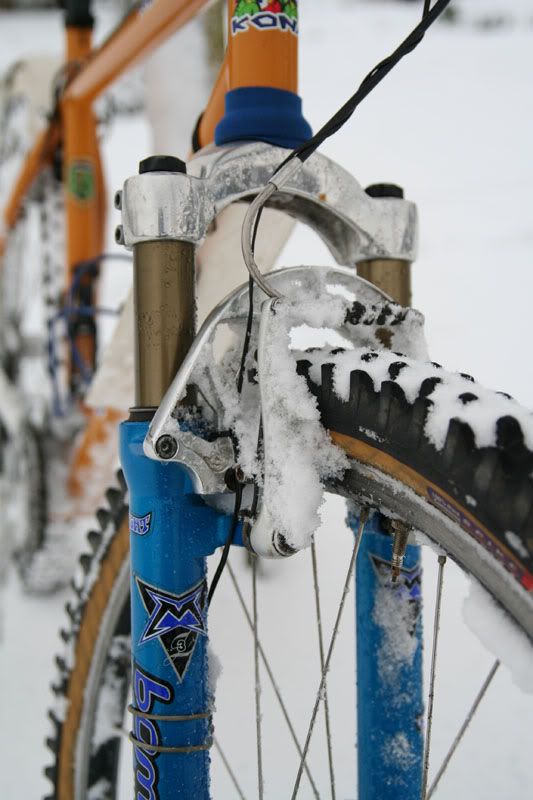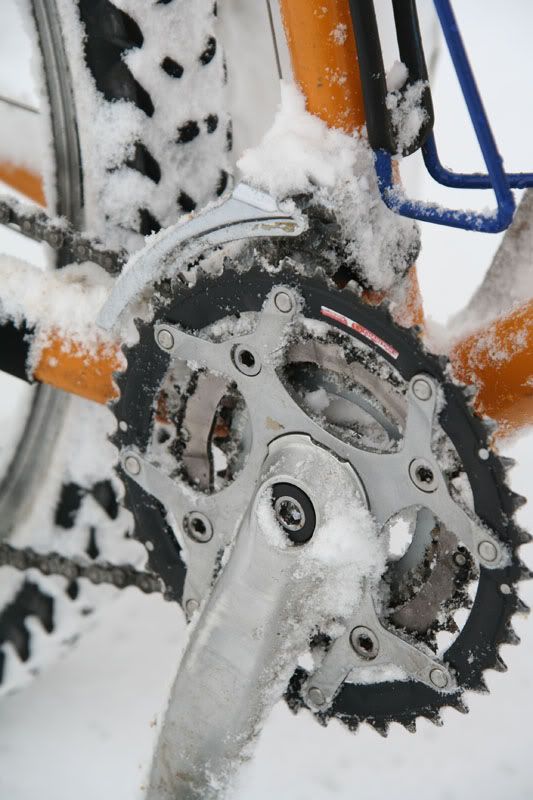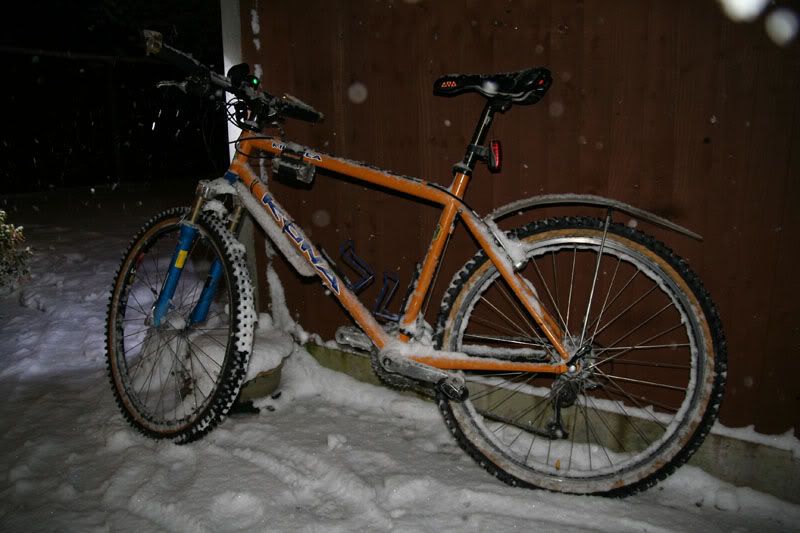 _________________
--
Build it like you owned it!