My first build is nearing completion. Not period-correct, but a mash-up of what I had lying around (the rear mech for example) and some nice shiny new parts that I like the quality of (royce, magura, middleburn). All in all, this bike is built to be ridden in xc a few times a week, not for show. Just waiting on the front mech and a nice shiny new wheel set (DT ceramics on hope 3 hubs, built by Holland's premier wheelbuilder.
Got quite fascinated by the concept of having rear suspension without having a pivot. Really curious to see how this rig rides. Not only is this going to be my first softtail ever, it will also be my first ever ride with functioning front suspension. To call me a luddite is an understatement
I have only ever in 20+ years ridden steel rigids, but I am curious to see what this new-fangled boingy stuff is all about
(not such a luddite afterall)
Few pics, expect muddy ones to come in a week or 2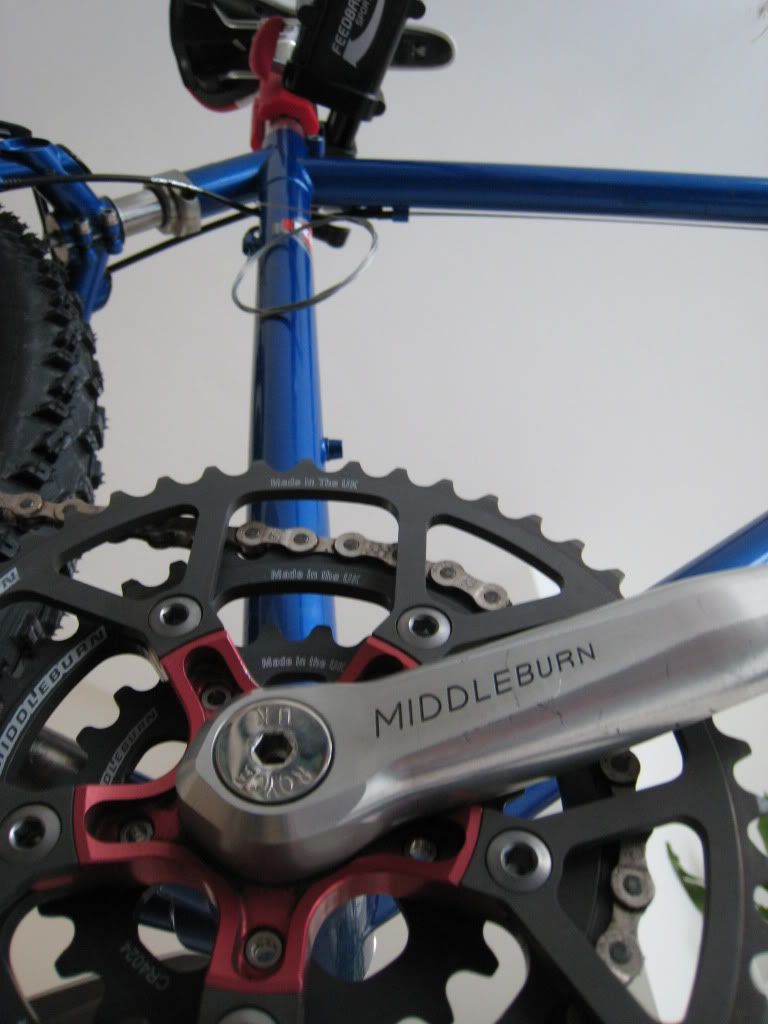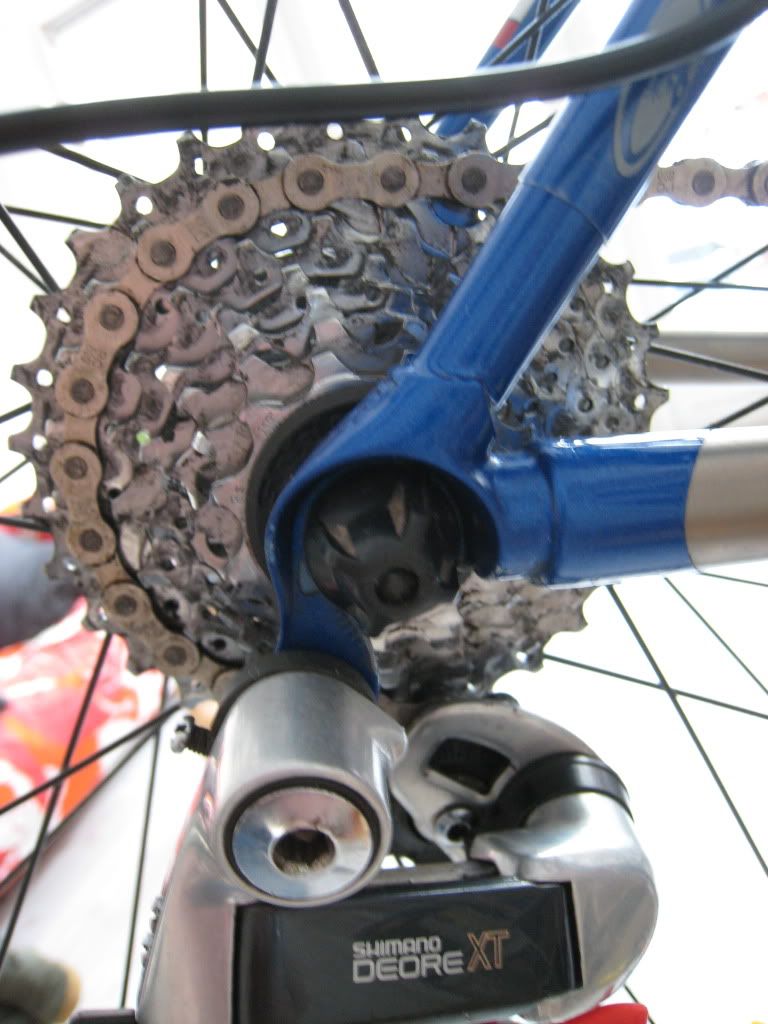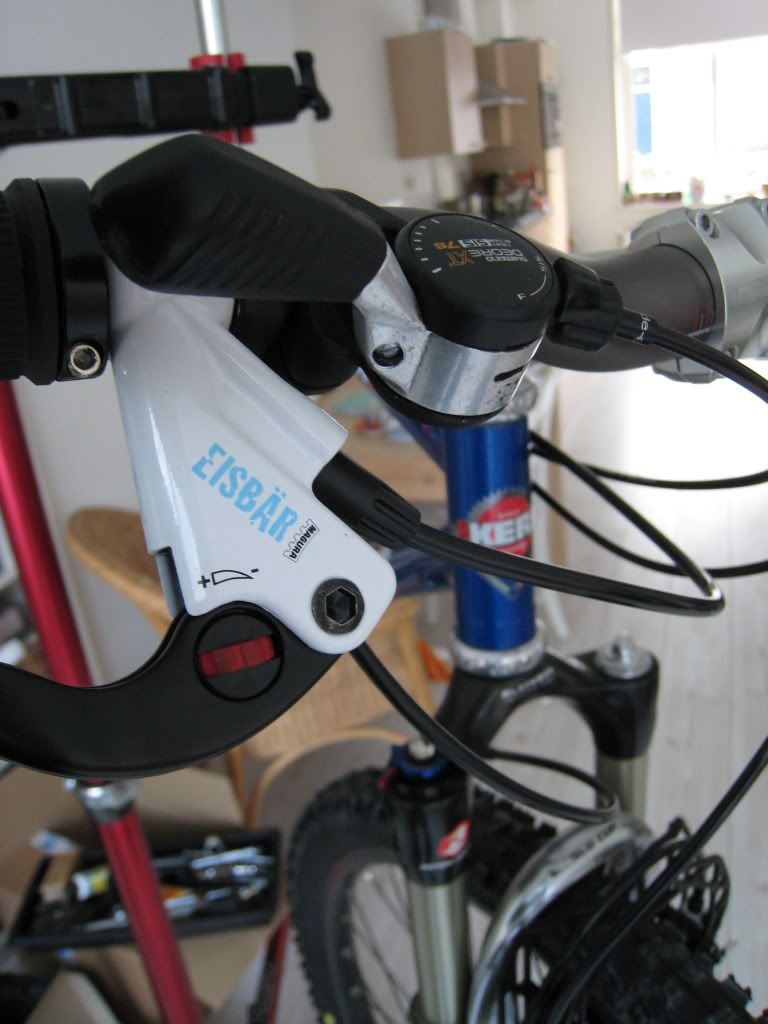 Still to come/do:
Silver colored riserbars, new wheels due in a week or 2, and a front mech.
Cheers, Giel

_________________
________________
Idworx Mountain Rohler (2007)
Dekerf ST (1999)
Roberts Dogsbolx (1994)