Ok, i have eventually got my finger out and posted a picture of my stinky old Cannondale.
I picked it up after having seen it in a local cash generator shop window. some poor student had pawned it for smack or something
Anyway, i wanted one of these so bad when they came out, but was starting to fall out of love with the whole cycling thing at the time , and i sold up.
I have old spent a little time cleaning and servicing it, new tyres and saddle & grips. I got the forks from Maxtherotti on here.
please keep your critisism constructive
as im a fragile wee soul
Gary C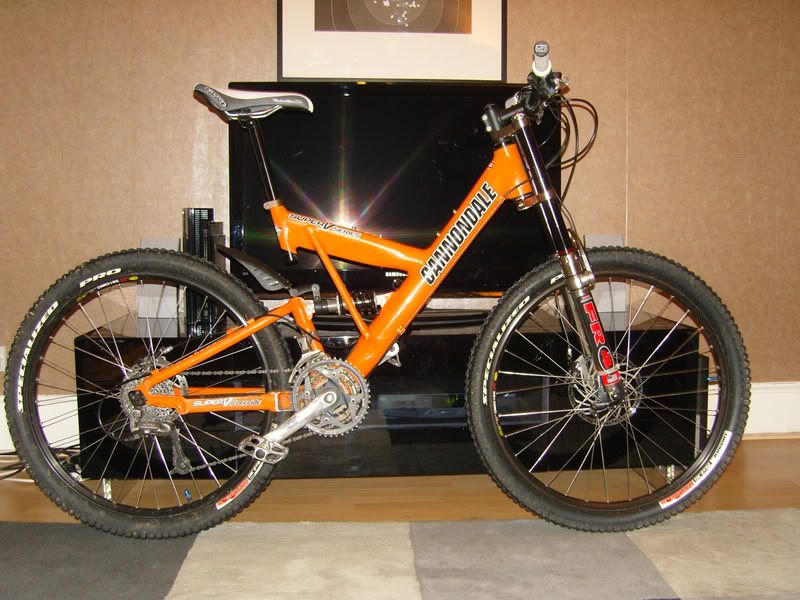 _________________
Some say, that he IS the love child of Superman and Chuck Norris
And that He is recognized by the queen of England as the only knight who still wears a helmet........................
All we know is he's called Enid
My Orange Mr O Badass
http://www.retrobike.co.uk/forum/viewto ... sc&start=0
My M800 B.o.T.E
http://www.retrobike.co.uk/forum/viewtopic.php?t=91817
(sold)