first impressions after a little local ride (im recovering from broken ribs) are good.
they roll really well, and noise isnt as bad, though i have 20psi in at the moment to seat the tires proper.
grip is silly.....going from a rear endo to a nate is like comparing a slick and a downhill tire. boom, it grabs hold and takes you where you want to go.
i rode over a field thats always boggy, apart from the sploshing noise, youd think it was regular grass, the whole tire dissapearing into the mud/water/grass in some places.
the tread is so wide apart, the tire self cleans in seconds, ready for the next task.
next was a incline in a wood section, alongside some wooden steps, bikes had been going up and down the slimy section to avoid the steps.........you could see the fresh tracks of previous guy..........tread marks, slipping marks vice versa......all the way up.
i never slipped once, just rolled up and could even accelerate up at the half way mark, the confidence and traction was that high.
soon as i rolled out onto the bank above, a look behind you'd be convinced a motorbike had just rode up it!
this is only after a few miles though, im keen to get it out and stick some miles on these tires.
one thing i did notice is the width of these things, in the lowest gear theres not much room, lucky im rarely in the granny ring, though there was no rubbing anyways.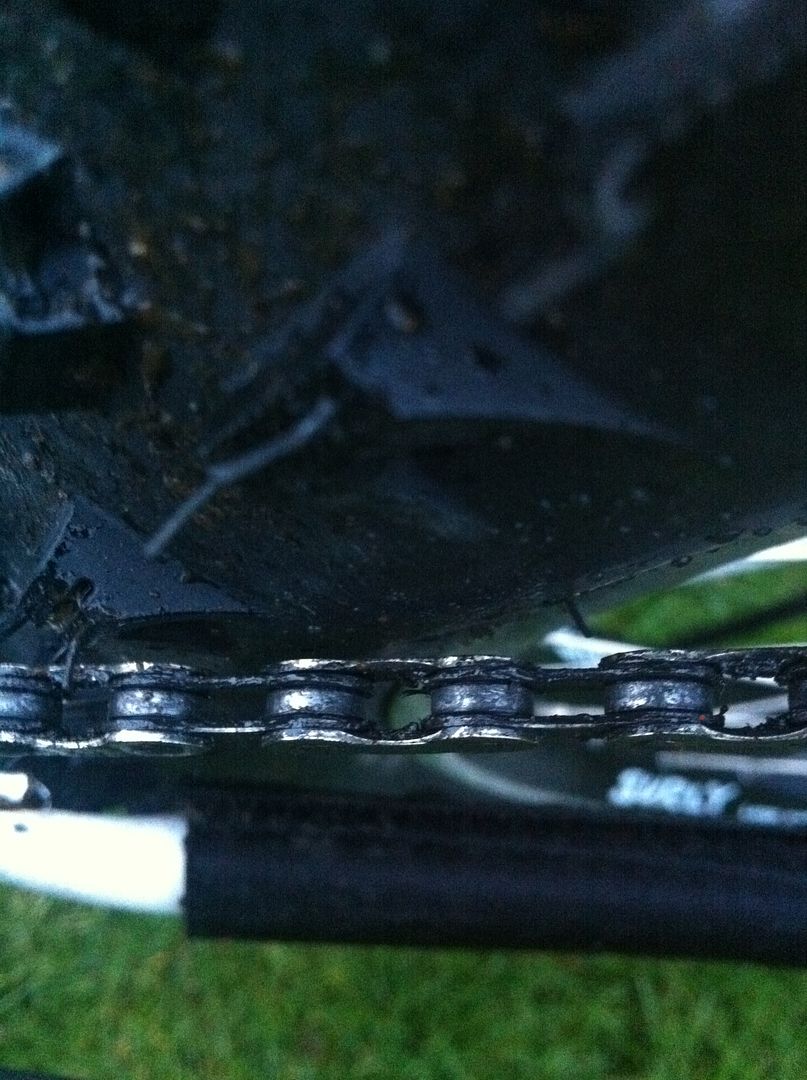 _________________
2014 surly straggler
2012 surly moonlander

14 badboy 14 carbon beargrease 13 jones spaceframe 14 straggler, 05 pugsley, 13 pugsley, 12 moonlander, 13 krampus x2, 13 fargo 2, 11 surly pugsley, 01 Volvo Cannondale, 01 dekerf limited, 98 cannondale caad2, 94 san andreas, 96 san andreas, 93 pace rc200 f3, 08 Ti moots rigormootis, 93 Ti merlin xlm, 09 Ti jeff jones spaceframe, 93 fat chance yo eddy (ex dave hemming), 11 salsa mukluk, 00 scott octane, 03 stumpjumper comp, 07 s-works fsr carbon, 08 revolution triad 2, 94 claud butler kylami, 96 cannondale m500, 93 townsend, 07 scott scale 30 carbon, 92 CR dogs bolx, 09 hooligan 1, 99 trek 6500, 10 badboy