slight update.
before the winter sets in, i wanted some sort of protection from the wet/rain/snow/slush whatever is on the ground basically.....as these 3.8 tyres throw up spray like an articulated lorry
fat bikes are tough to get guards for, not many are over 100mm wide, so no point or purpose, i decided to get something with both.....racks with a flat top, for protection and usefull for my bag, and other items.
this is what most people go for.
rather than spend £110 per rack for surly ones, i have opted for £14.99 racks from edinburgh cycles, they go straight on, though you have to change a bolt or two for better fitment, and the legs go on the outside one side, then inside the other, due to the offset frame and forks.
they accept the 3.8 rubber with ease, and will protect me from the main spray and slush that ends up in the old bum crack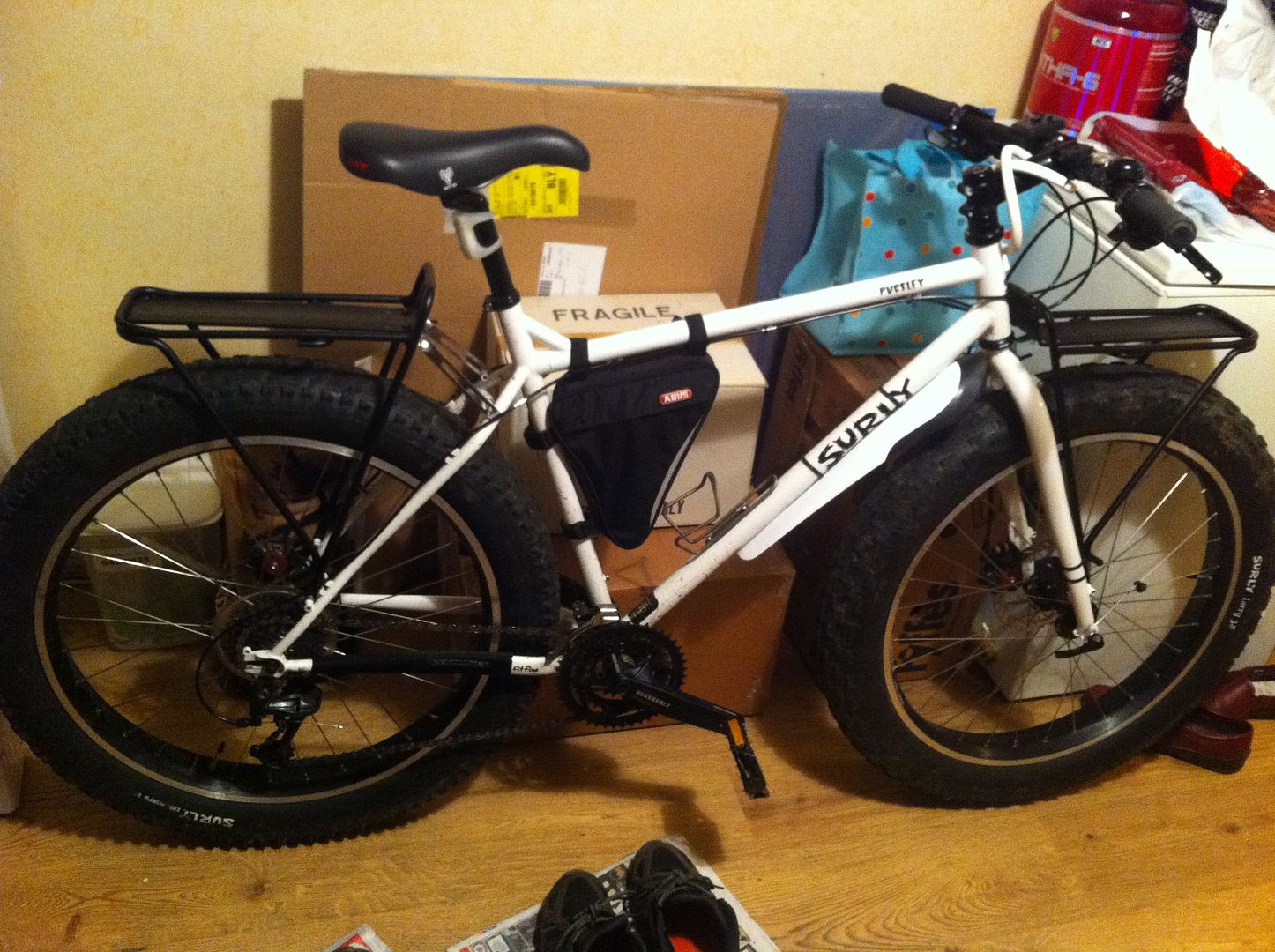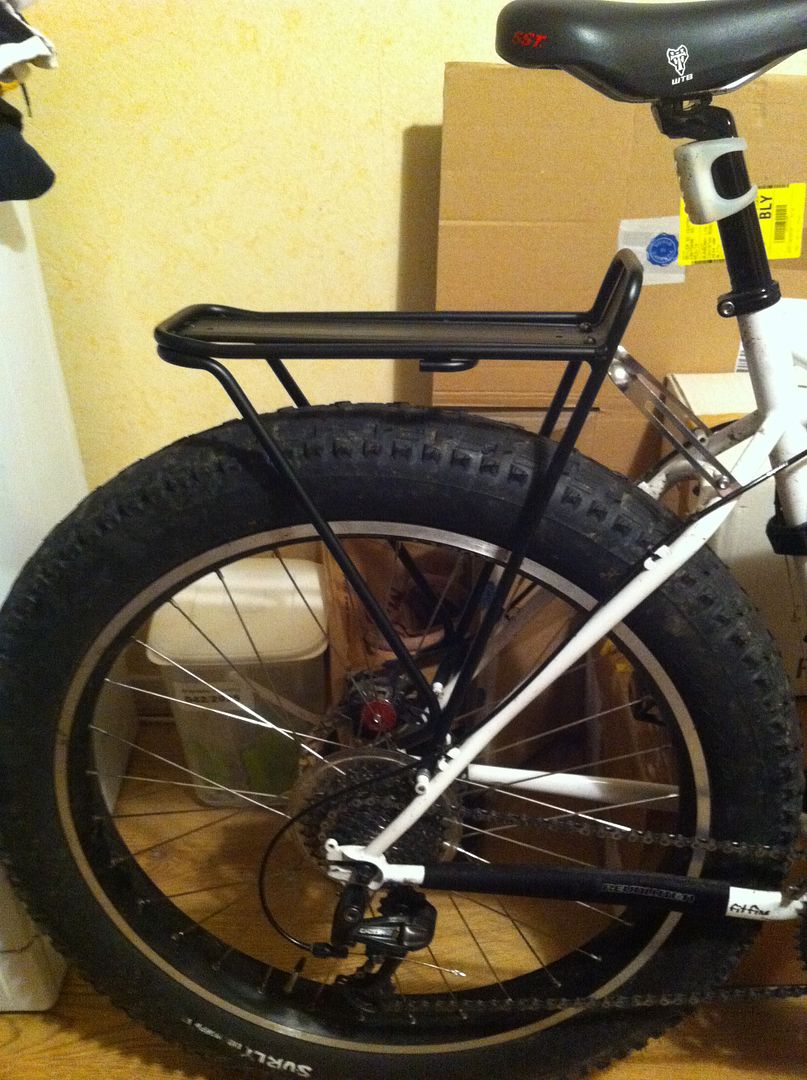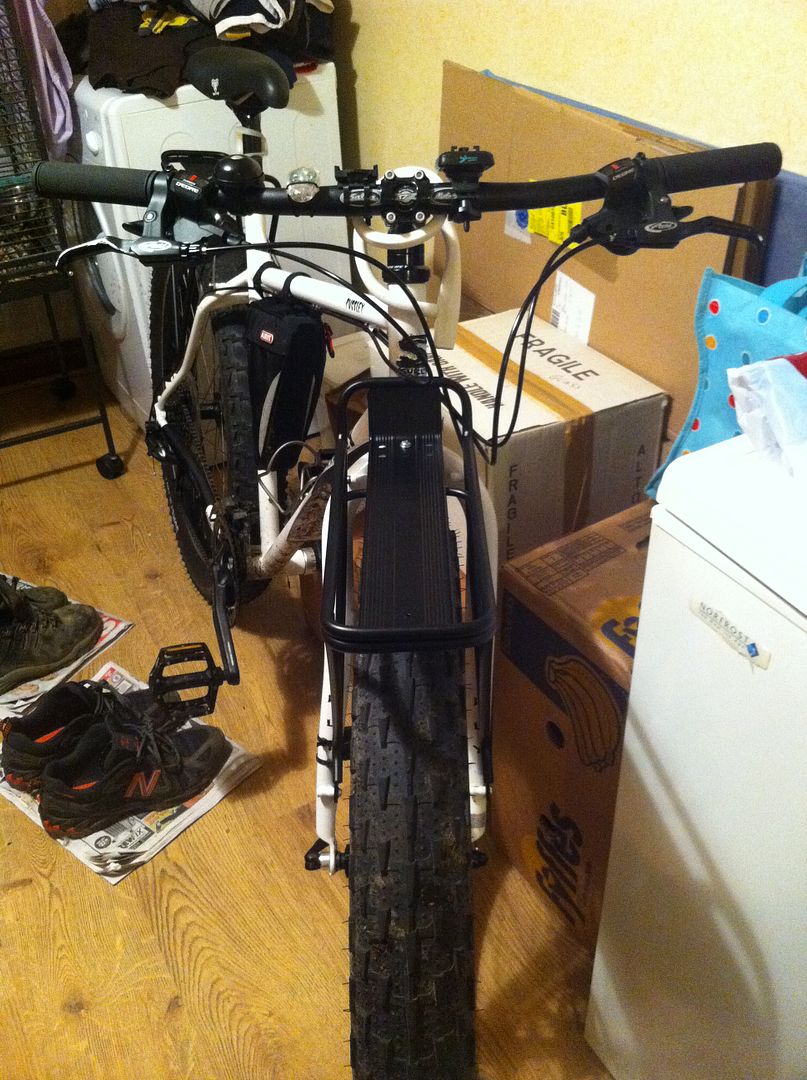 _________________
2014 surly straggler
2012 surly moonlander

14 badboy 14 carbon beargrease 13 jones spaceframe 14 straggler, 05 pugsley, 13 pugsley, 12 moonlander, 13 krampus x2, 13 fargo 2, 11 surly pugsley, 01 Volvo Cannondale, 01 dekerf limited, 98 cannondale caad2, 94 san andreas, 96 san andreas, 93 pace rc200 f3, 08 Ti moots rigormootis, 93 Ti merlin xlm, 09 Ti jeff jones spaceframe, 93 fat chance yo eddy (ex dave hemming), 11 salsa mukluk, 00 scott octane, 03 stumpjumper comp, 07 s-works fsr carbon, 08 revolution triad 2, 94 claud butler kylami, 96 cannondale m500, 93 townsend, 07 scott scale 30 carbon, 92 CR dogs bolx, 09 hooligan 1, 99 trek 6500, 10 badboy