Here is my finally completed Stumpjumper FSR XC fully revitalised.
This has taken me nearly 3 years to complete from buying it off ebay, but now it is finally done and ready to ride.
The bike wasn't in great condition when I received it, however I last year had it powder coated before finding a donor bike to allow the back end to be fully replaced with a BETD link and seatstay. I also managed to pick up some Pace forks and an XTR front mech and shifters to go with the existing XTR rear mech.
Frame: 1999 Specialized FSR XC
BETD Suspension Link
BETD Seatstay
BETD Upgraded Needle Bearings
Fork: Pace RC36 Stealth
Shock: Fox Float Vanilla R
Headset: FSA Orbit XLII
Stem: TITEC RIP 3D
Handlebar: Truvativ Stylo
Grips: Valvert Lock-on
Brakes: Avid BB7 Mechanical Disc Brakes
Brake Discs: Avid G2 Clean Sweep
Brake Levers: Shimano XTR M952 Integrated
Shifters: Shimano XTR M952 Integrated
Front Derailleur: Shimano XTR M950 E-type Carbon Mount
Rear Derailleur: Shimano XTR M952
Cassette: Shimano 9sp
Chain: SRAM PC 951
Cranks: FSA V Drive Mega Exo
Chainrings: FSA CNC Machined
Bottom Bracket: Shimano External Cups
Pedals: DMR V12 Flats
Rims: Alex Rims SX44
Hubs: Shimano Deore
Tyres: Schwalbe Rocket Ron
Saddle: Charge Spoon
Seatpost: Easton EA30
Seatpost Binder: Specialized
Weight:~14kg
Here are the pictures....
As advertised on Flee-Bay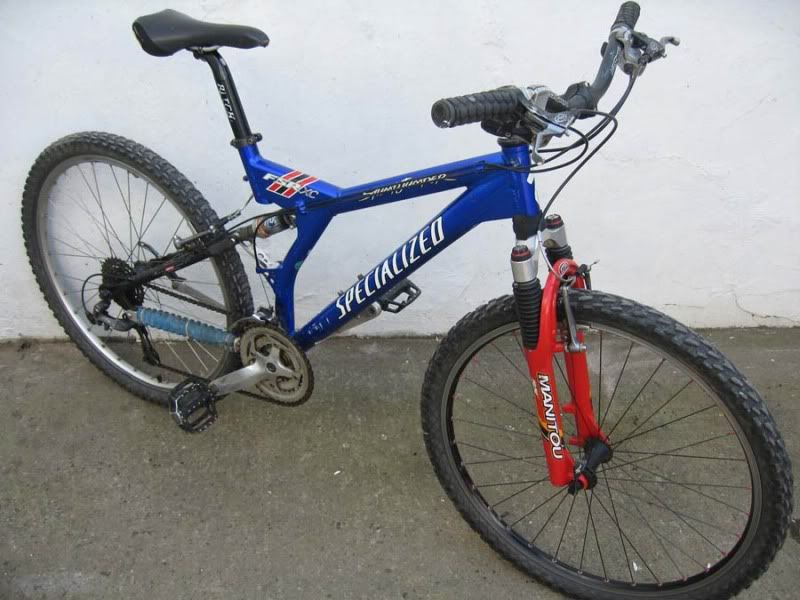 As I received it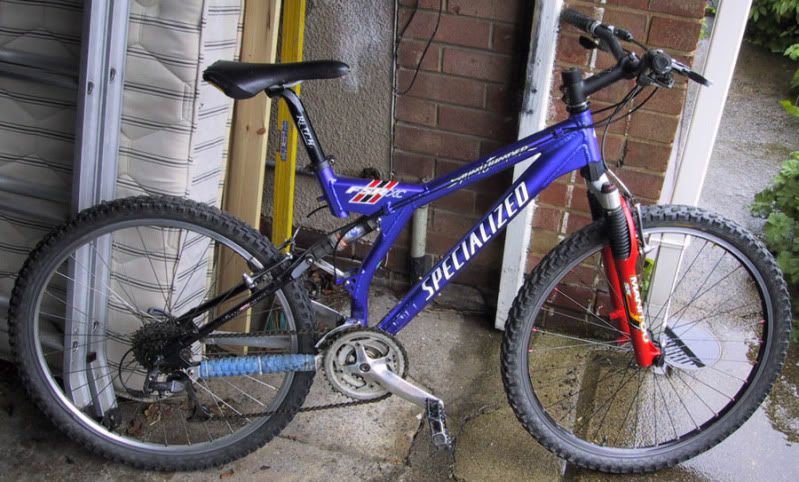 Now with some of my existing kit taken from my GT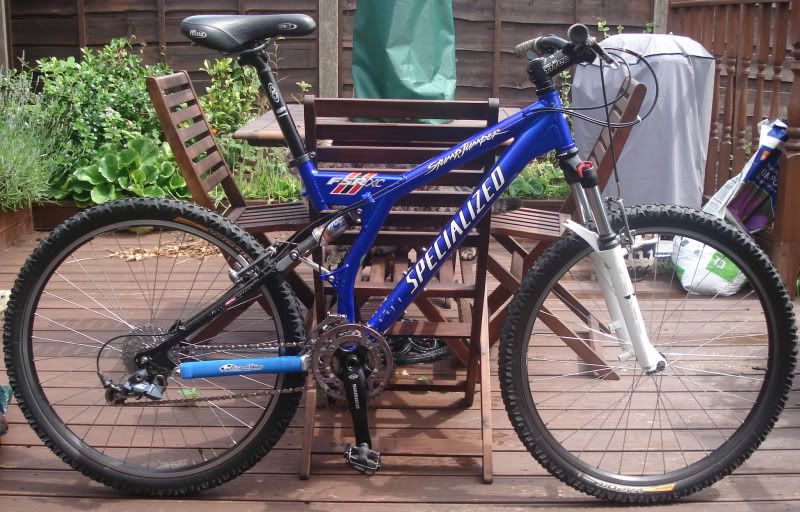 Following the powdercoating. Note you can see on the chainstay the reinforcing due to the dreaded Stumpy cracking. This repair gave me a headache as I had to reduce the plate put in place to stop the front mech clashing when the suspension was compressed. Managed to find someone selling a chainstay to replace it.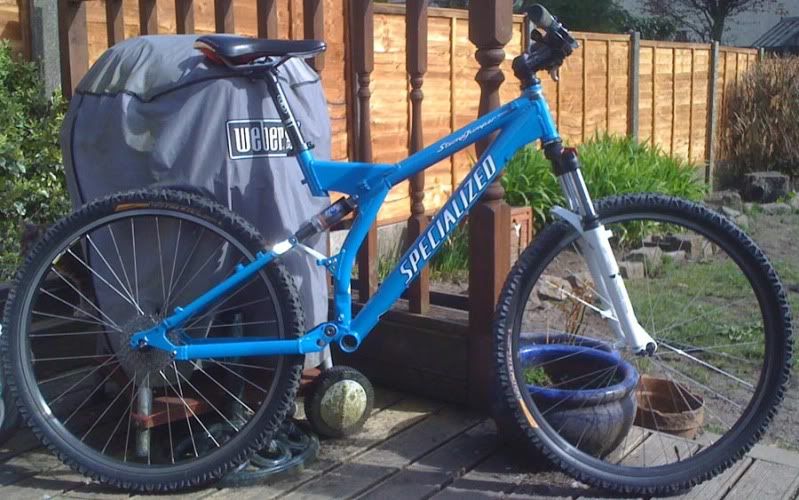 Now updated with BETD rear end, Pace RC36 Stealth forks and FSA chainset.
and finally complete with XTR front mech, shifters, and Truvativ Stylo bars