I wanted a cheap hack for possible commute to new work premises. I have a rockhopper frame (1997, last of the steel ones) in need of a respray but then I saw this for less than the cost of a respray and well I had to get it. I've always loved stumpys, always out of my price range though.
Picked the frame up and its in great condition with just a few of the decals in less than stellar condition. Lovely orange colour which photographs to look more red than it is.
Anyway, I had started to pick up very cheap bits for my hack ride which will have to go on straight away as I am on a very tight budget (wedding next year!) but hoping to get it built up, single speed, in the next month or two and then slowly put better bits on it when I see good bits going cheap or can afford some nicer stuff. Have son of strongarm cranks, specialized bottlecage with the Big S stamped on it, some rigid forks, stx wheelset, lx v brakes...should be ok to start with.
Here's the bike from BITD
http://www.bikepedia.com/Quickbike/Bike ... &Type=bike
and here's the frame today...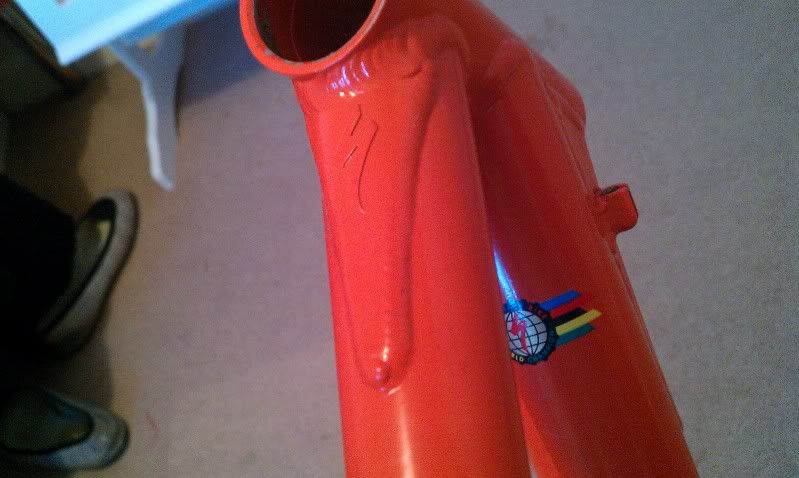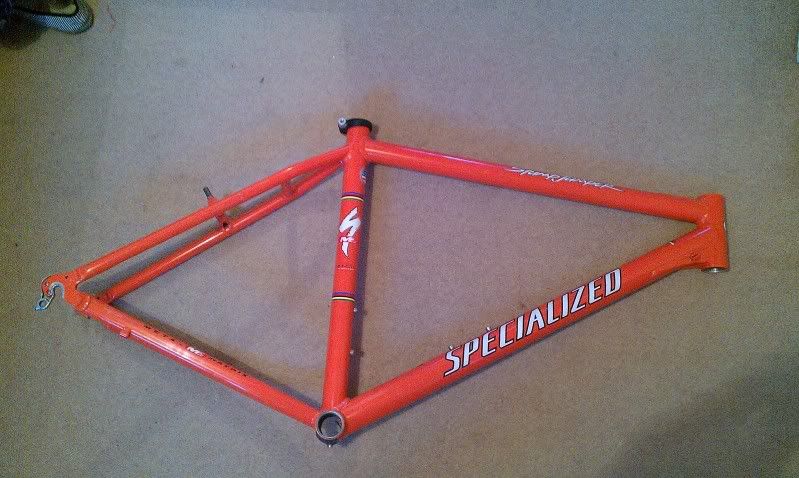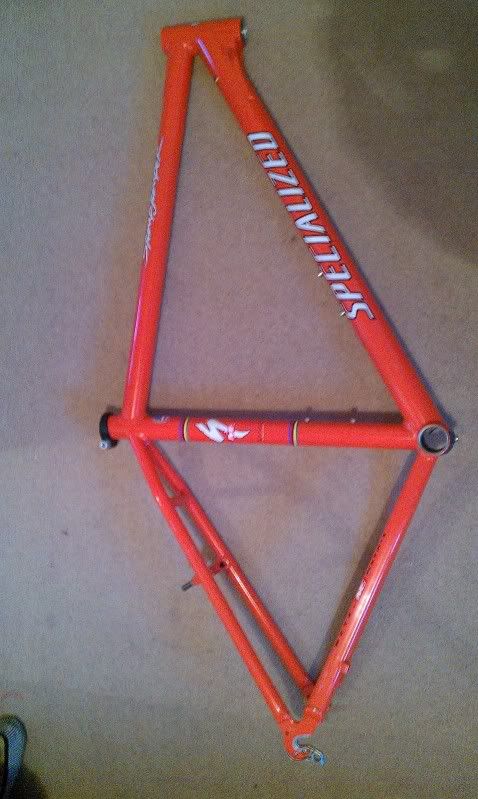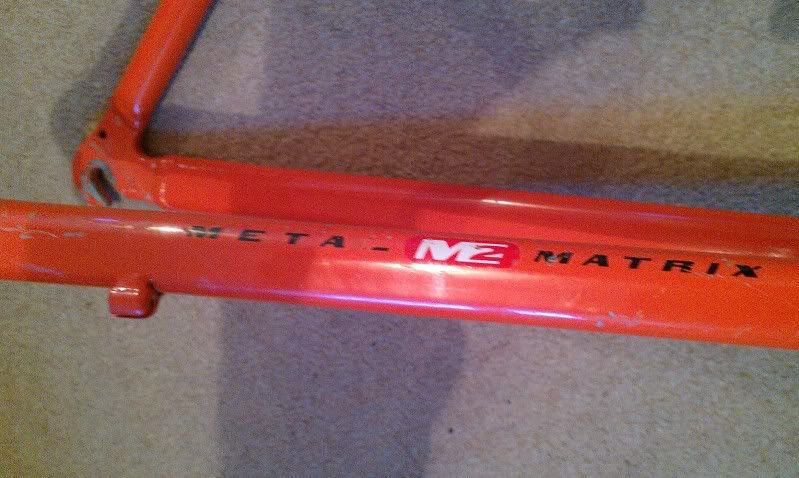 Sorry for the bad photos, bit too excited so wanted to put it on quickly!
First query, if or when I want to get rid of the rigid forks for some spring, would more modern 100mm forks affect the geometry too badly? Originally came with 80mm so I'm not sure if it will cope with it. I guess it will but I'd appreciate any opinions.