Thought I'd better post a pic from the "Maiden Voyage!"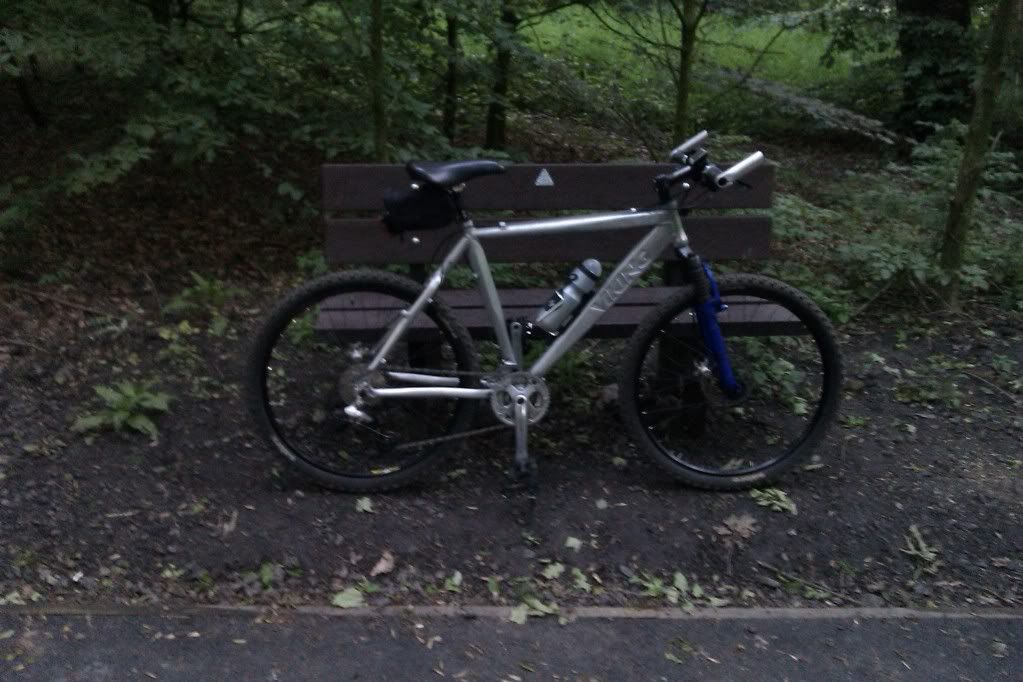 I took it for a ride of about 5/6 miles last night and it was mostly ok.
Some tweaks needed to the gears as it wouldn't shift onto the big ring.
Need to adjust the rear brake at it was rubbing a little. I might need to add shims to the disc/caliper mount just to get it right, but overall I'm liking the disc brakes.
Gearing feels Really low compared to the last bike, but that was a very road biased 700c wheel old shed of a thing.
I was getting a little creaking from the cranks, so I've put some new crank bolts in, and I've ordered a replacement bottom bracket which should arrive tomorrow... all being well