This started off as a parts bin build which cost a grand total of £40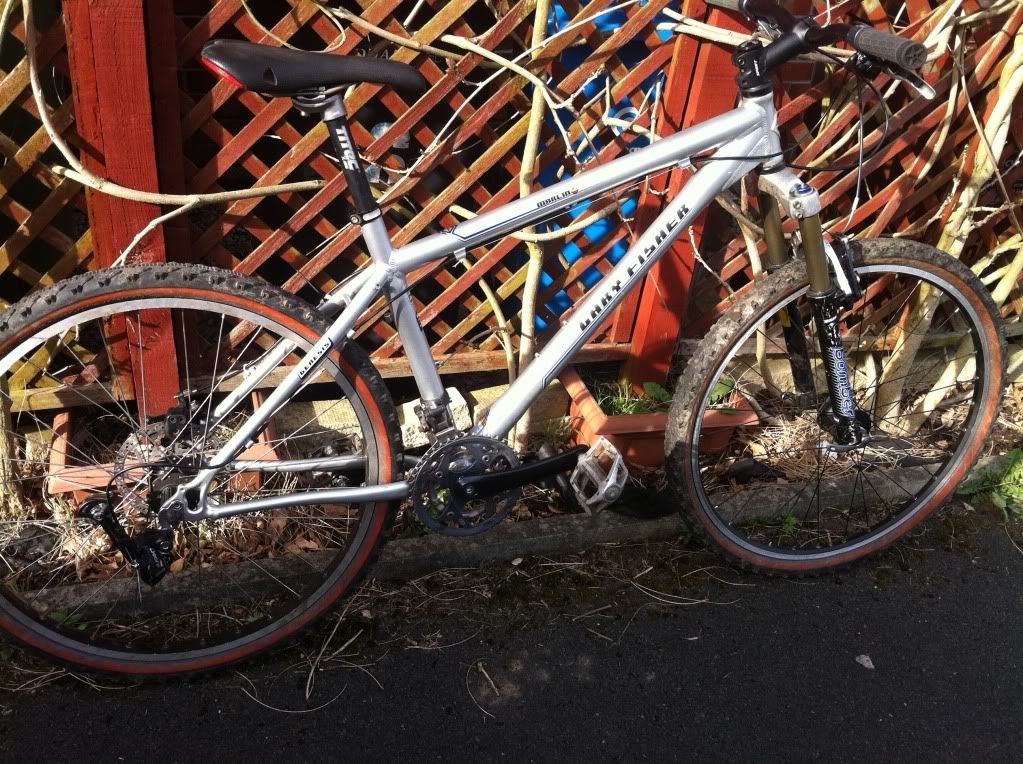 Since then I sold my 2004 Spesh Enduro so had a few quid sitting around, and when you are into bikes, it just goes !!! as I presume you all know . haha
First up was a different set of forks (with intact seals) managed to find a set of Bomber MX Pro's which are coil and air with 120mm travel. Can be locked down to 30mm for climbing. I wanted a set of these a few years ago and they are super plush as I remember.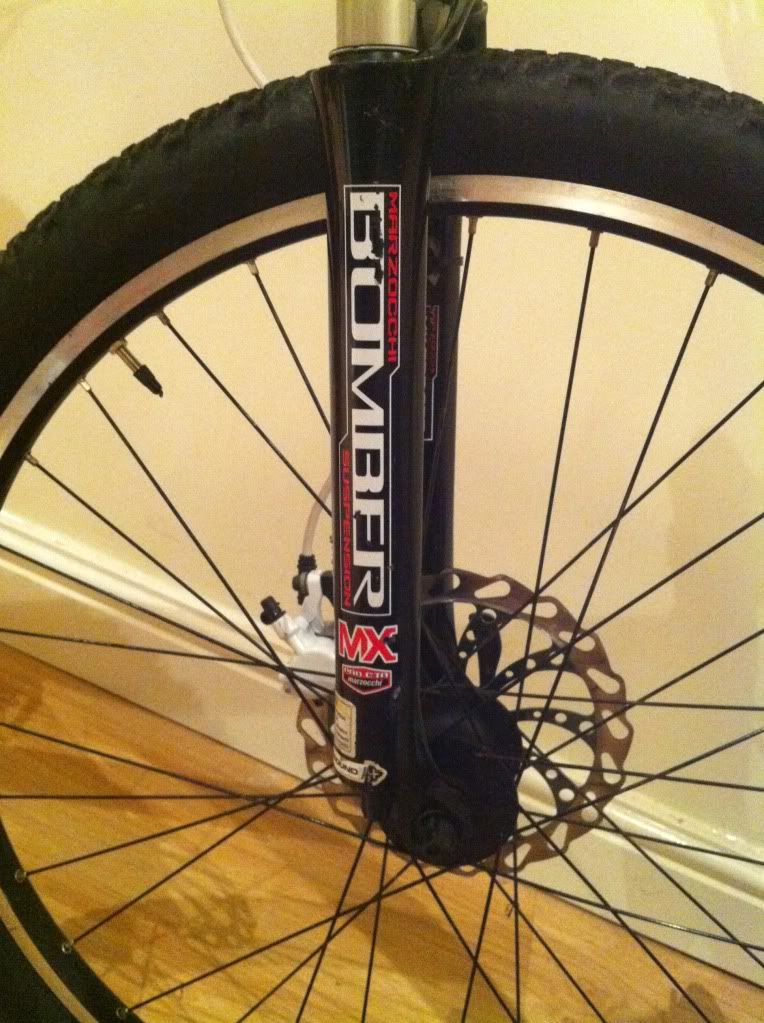 Next up was a set of brakes as the mis-matched set were garbage!! .
Whilst browsing the net, I came upon Clarks Skeletal Ltd Edition for under £80
, after having Clarks Clim8 before I know that they have a hit or miss reputation and people go for more "branded" makes but I thought I would have a punt.. oh and by all accounts, they are THE SAME brake as Formula RX
F&R brakes, rotors, 2 extra sets of sintered pads, lock on grips, under £80. If they fail, they have warranty but upto now they are excellent
Next up was the obligatory Charge Spoon. I actually wanted the older style with dimples but had to buy a new one and at £23 delivered, why not ?
To go with the Titec Seatpost I had sat around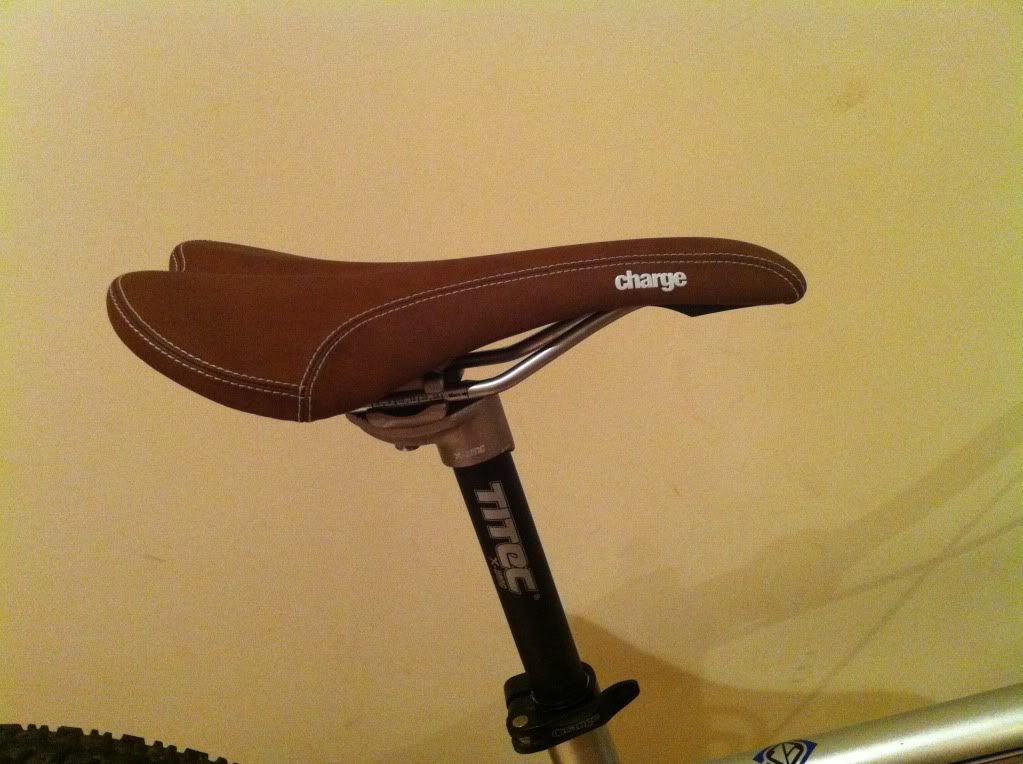 I had already bought a rear wheel, a Sun Rhyno Lite 32h but it had a damaged freehub, luckily I bought it for this reason as I had a few hubs sat around and just swapped the freehub over & fanny's your aunt.. a Mint rear wheel for £12 delivered.
I bought a Road cassette from Earl of Barnet on here purely for testing purposes but it actually suits the build so I'm keeping it
I had the Deore rear mech in my workshop along with the older DMR pedals.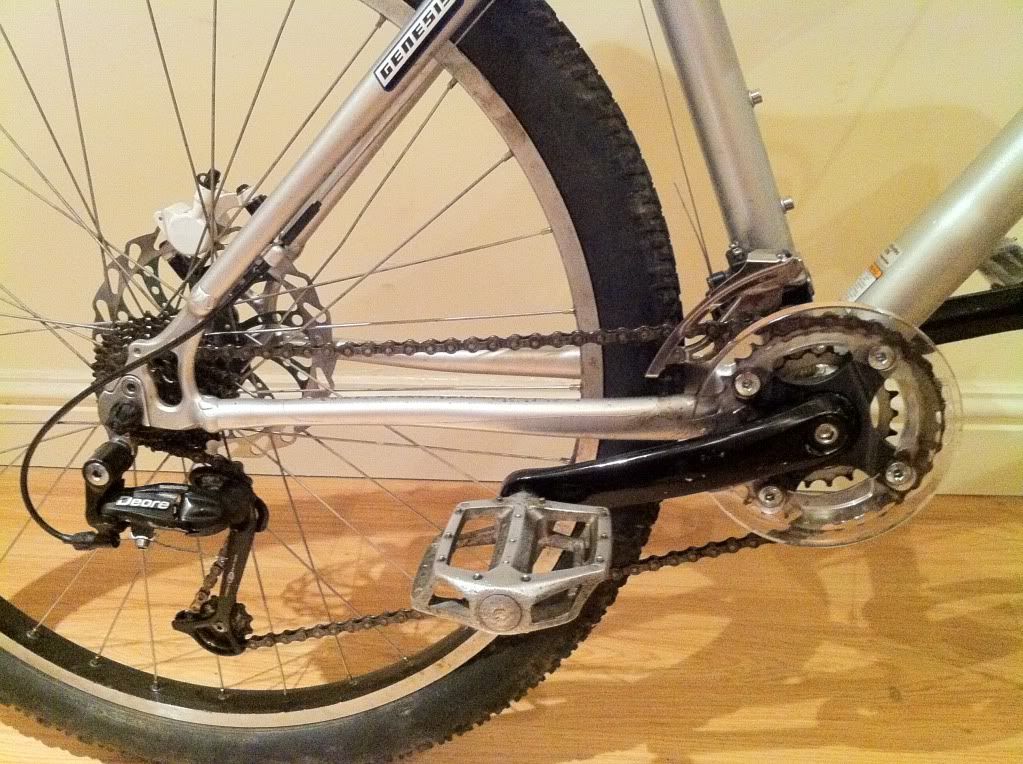 FSA bash guard, 34t & 22t cogs, £7.50 delivered from Pinkbike !!! NEW.. brilliant deal, thanks again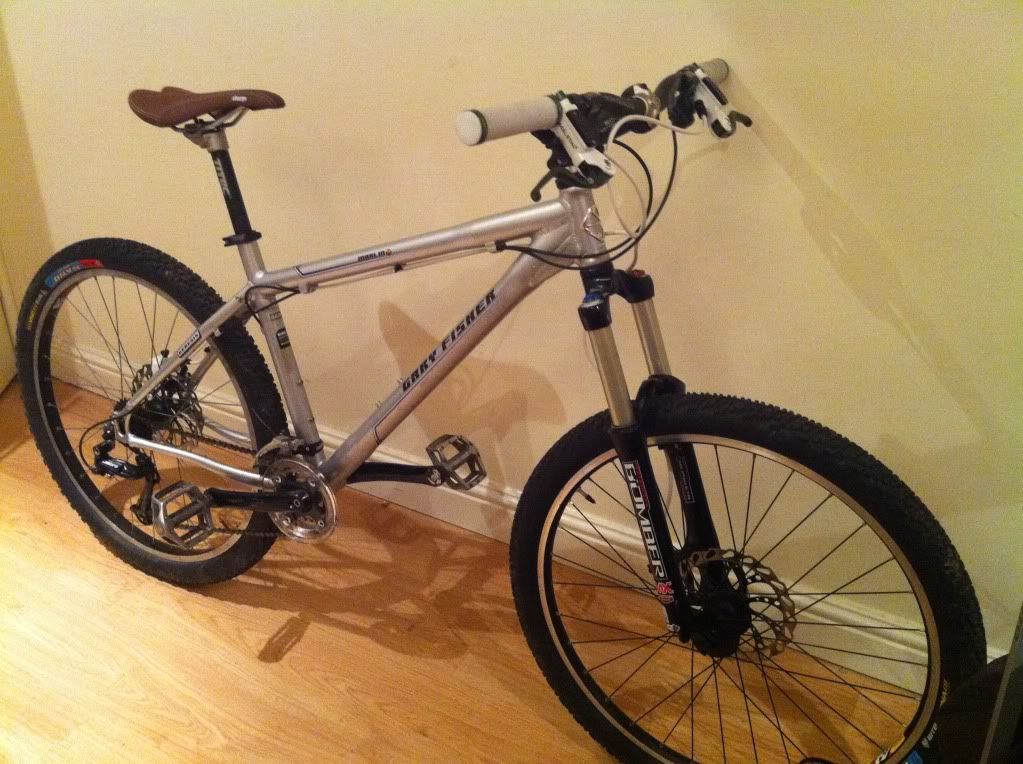 Thats about it for now, I have spent just under £200 on this bike (including frame) and I'm really happy for now. Maybe buy some different shifters in the future, fancy some SLX with the windows removed.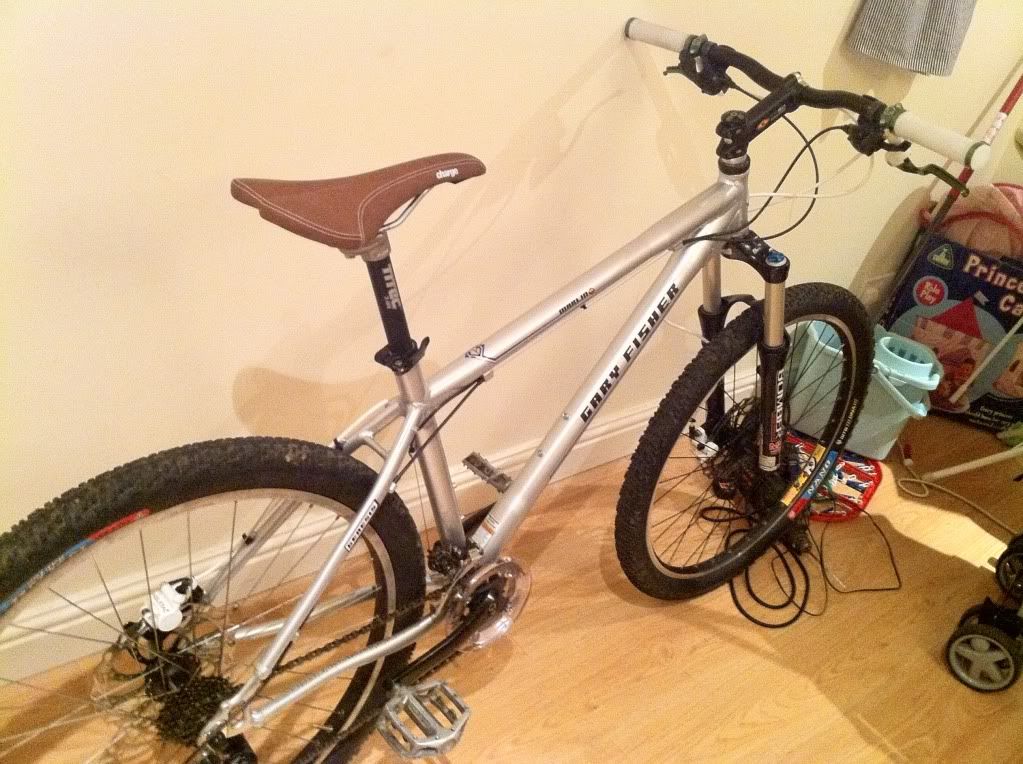 I would love any input or criticism about my budget build