I think the sub 3 had less travel (3" i would guess) compared to the sub 5 (5"ish). Some nice bikes in this here thread
Your 5 would be really nice with some rebas or something JSKdog, nice bike that, i'd quite like a 5 myself.
I used to have an older patriot (was my first 'proper' bike), lovely bike, but i never rode anything gnarly enough to justify it, so I got rid in favour of a more XC oriented bike. Well now I'm living in north wales and getting into downhill, I've come full circle and bought a 2008 patriot frame (longer travel than the older ones, different geo, slicker looks) and it's a beauty! Really glad i've re-joined the orange club, they just look so cool, ride well and are totally reliable! You might notice the same rear mech and cranks on both bikes
Some photos for those that are interested:
the first patriot when it came to me (paid £420 for the full build IIRC)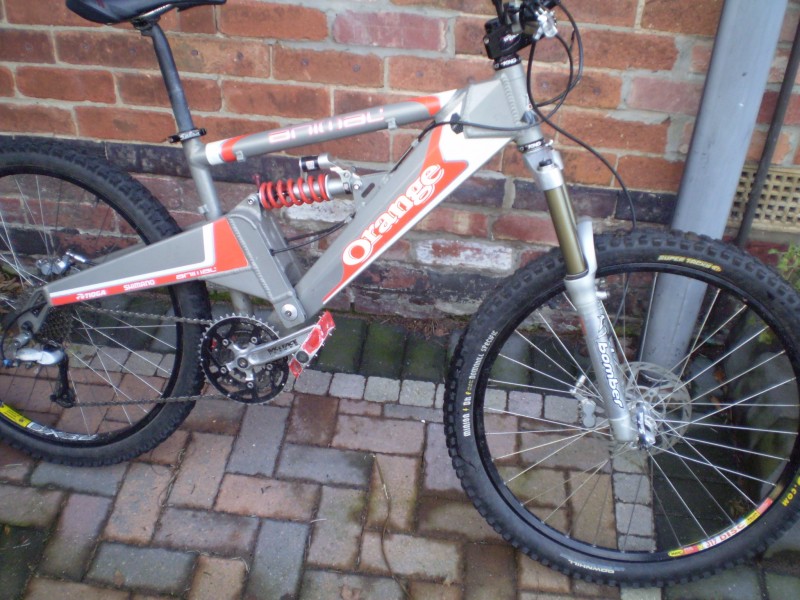 downhill mode: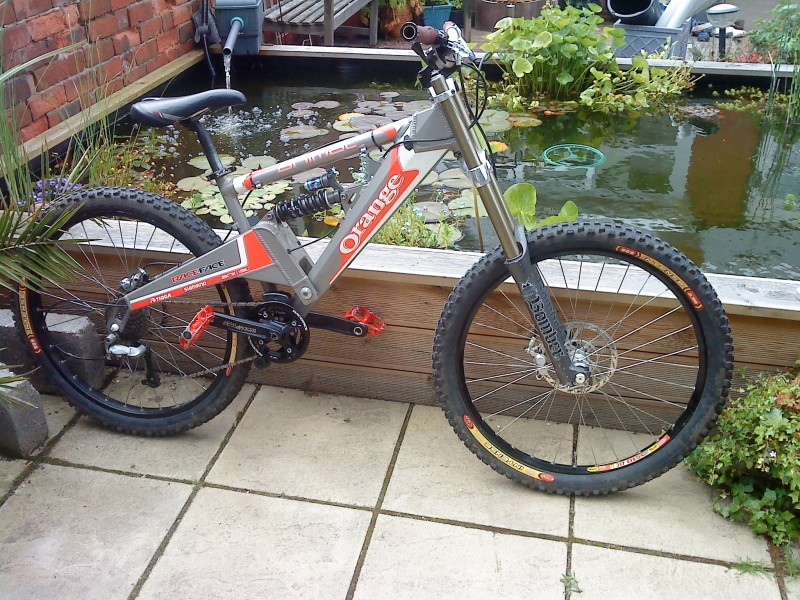 somewhere in the middle, when i got rid: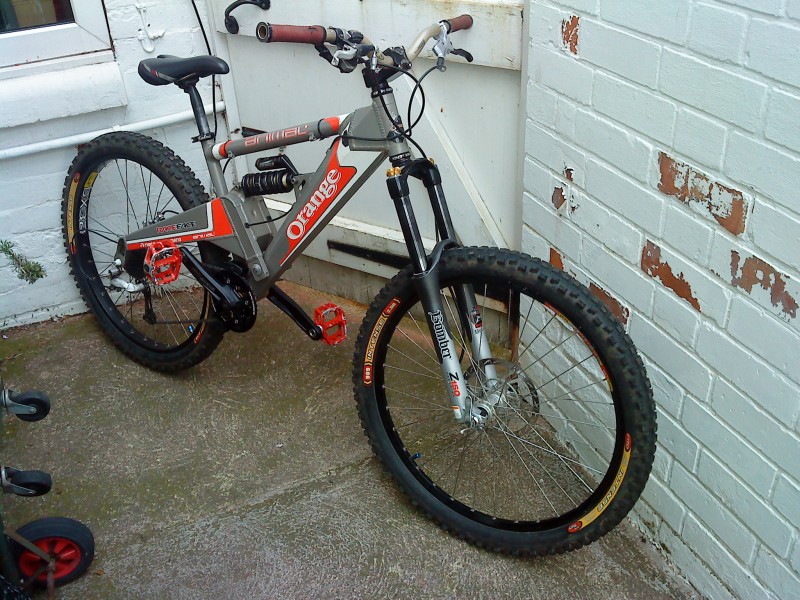 The new beast!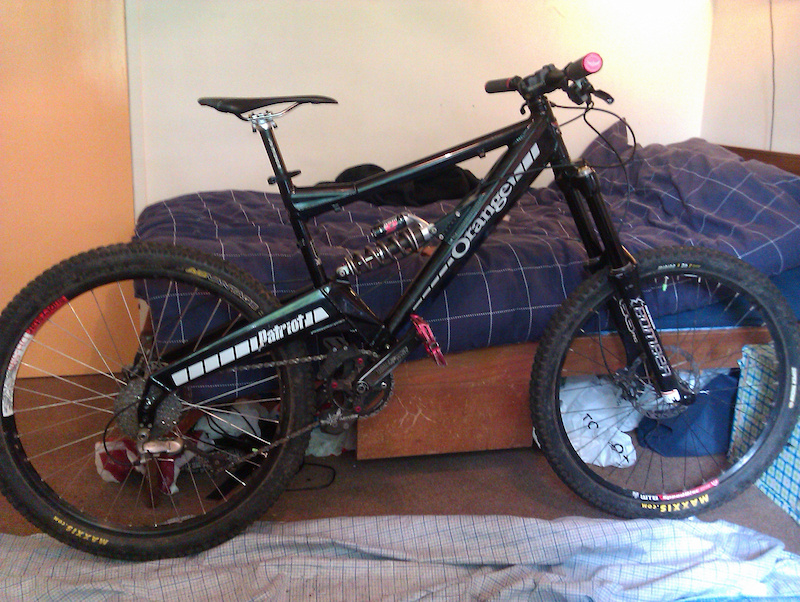 Sorry for the thread hijack, just thought some other orange enthusiasts would like to see
If you'd like me to move it to the orange thread then just say