Got this off pinkbike on thursday and arrived sat
Couldnt leave it sat about so built it with what i had although dont think it will be staying this way. Not sure on the forks, dont think they look chunky enough.
Everything is brand new SLX apart from hubs which are deore.
Didnt have a chain guide so its got a mech on the front for now.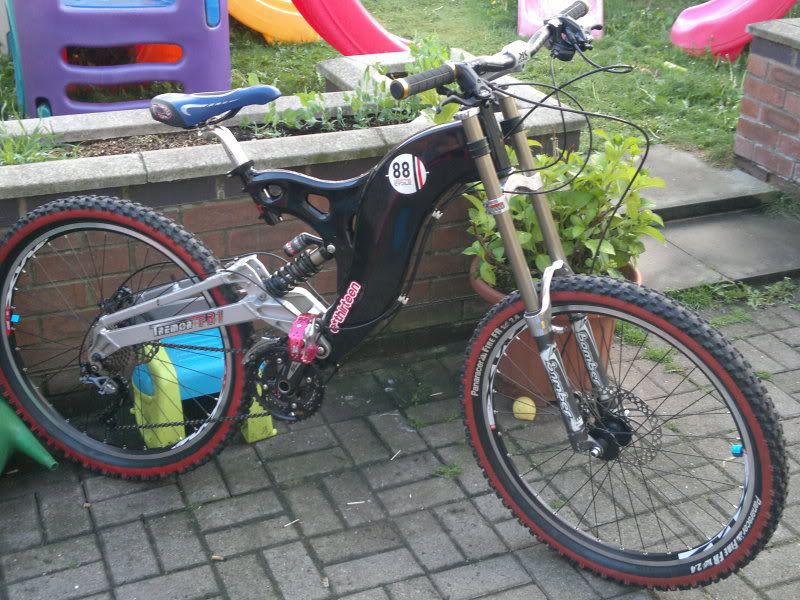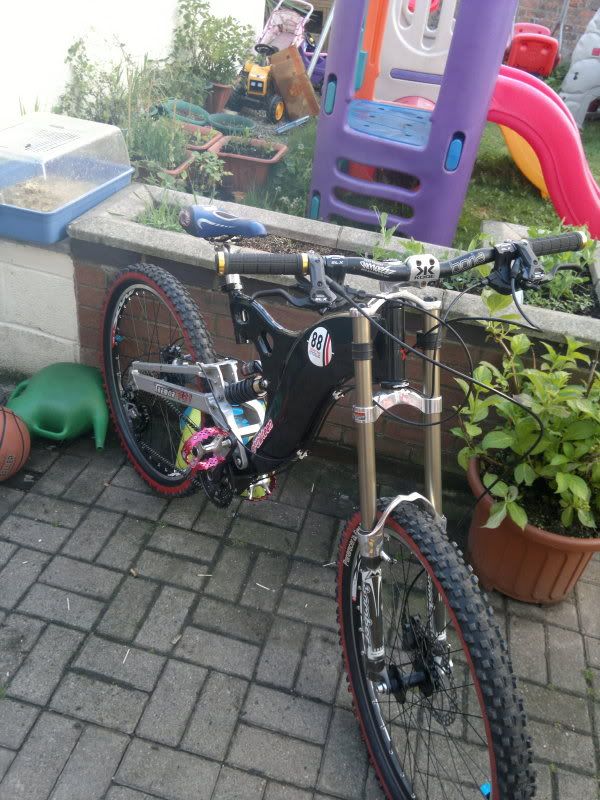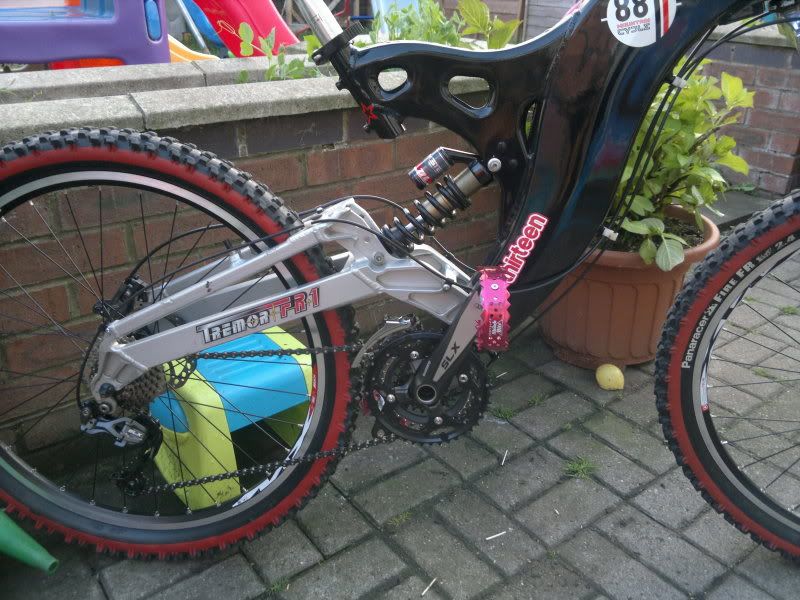 _________________
00 cannondale raven
00 cannondale raven
?? Mountain cycle tremor
09 boardman mtb pro