Not retro, but my way back in to MTBing......
I bought it as a NOS bike in a box for £50.
I immediately fitted Avid Juicy 7 hydraulic Brakes, Mavic CrossRide wheelset, Easton EA50 bars and the obligatory Flite titanium!
I then had the thing fully rebuilt with a new Cane Creek headset (To be replaced with a Chris King once the new forks are decided on), Ti-axled bb and using titanium and anodised fixings and teflon coated snakeskin cables and my favourite tyres of all time, a pair of NOS kevlar Onza Porcs......
So this is how it looks at the minute.....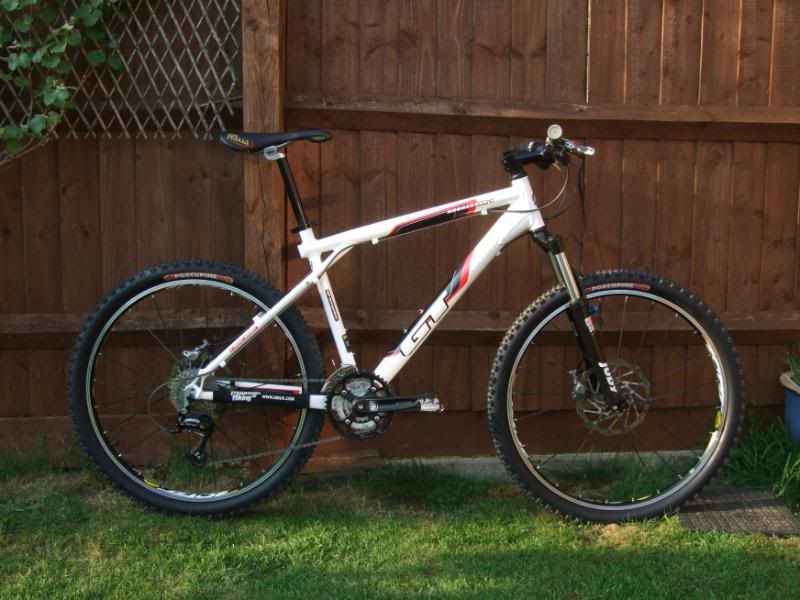 I reckon it's quite a pretty bike to be honest, and doesn't ride badly at all.
Future plans are to replace the forks (still undecided on what to go for), fit Thomson stem and post and era specific XTR kit.....then swap the frame for a disc mount Zaskar frame........Ooooooh.....I could crush a graaape!!!!!