So here is my first post in the 1998> section.
This is about my first Jamis bike I bought, and the one who created my interest in the brand.
I bought it in 2006, I saw it in an add and it was love at first sight.
I never saw such a strange looking bike before, and had to have it.
Used it as my main rider since and upgraded with modern parts.
Original:
After some upgrades: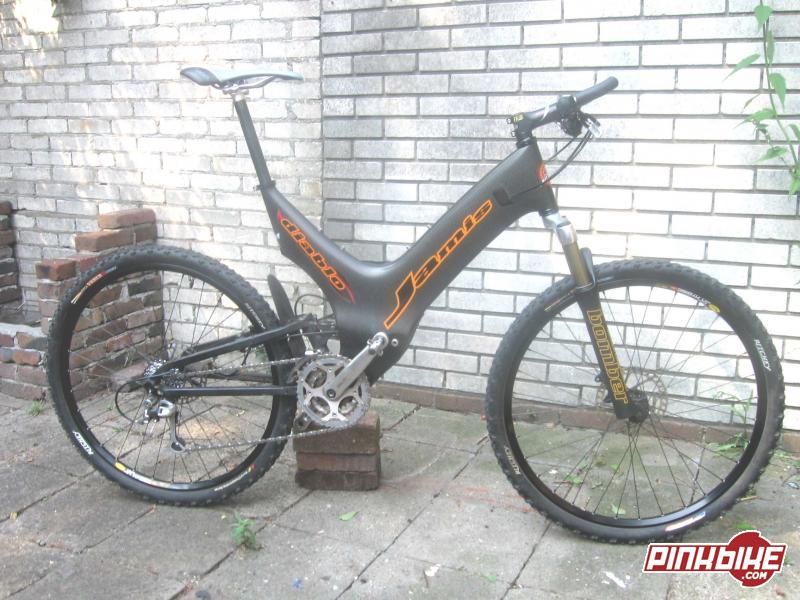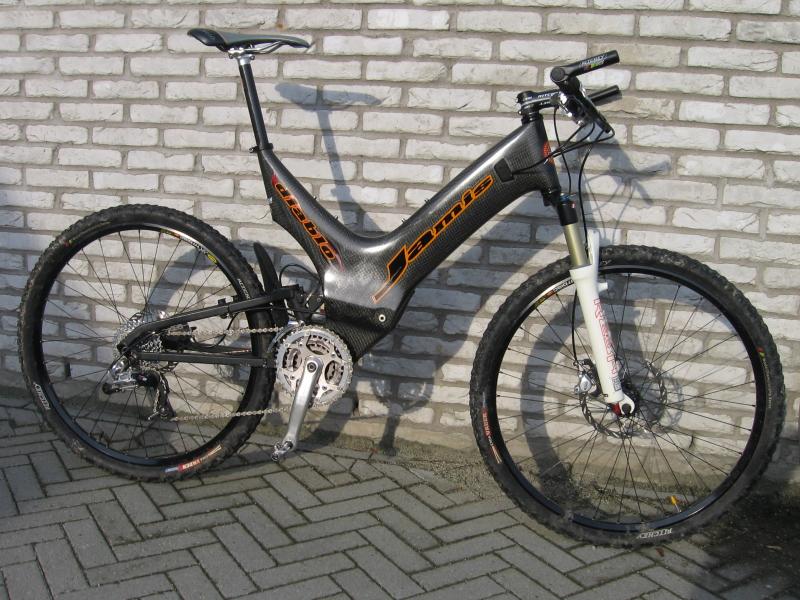 I kept struggling with two things though:
- the rear brake has a 22mm mount (like some Klein do), and it is hard to find a proper solution to fit a normal caliper.
- the schock is an Fox Alps5 wich is pretty bouncy and it is very hard to find a 155mm shock that fits in the frame.
This, and the fact I built a few more bikes I used more, made me decide to turn it back to original.
I kept almost all of the original parts, so started to turn it back: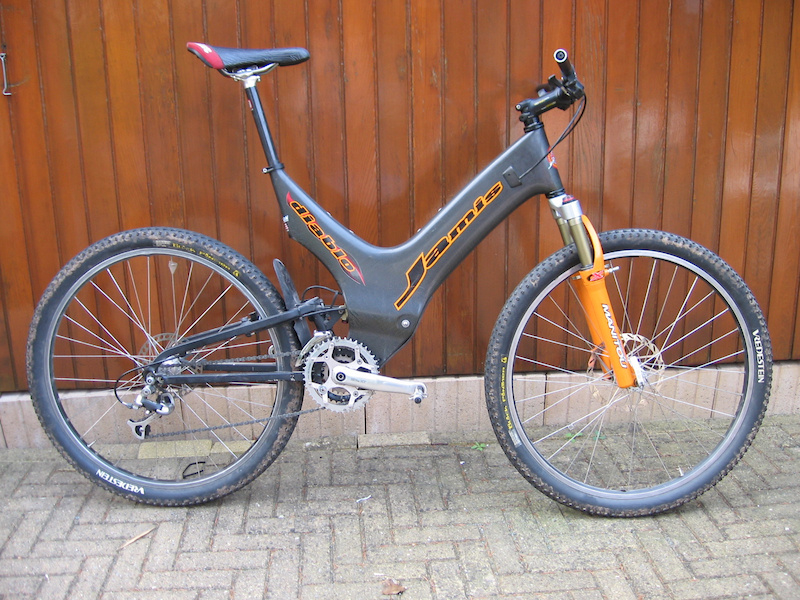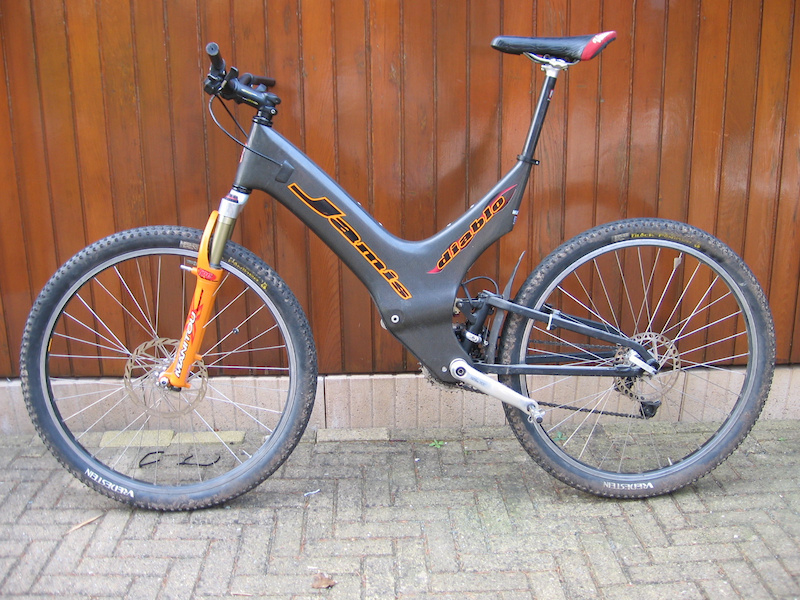 A peak inside: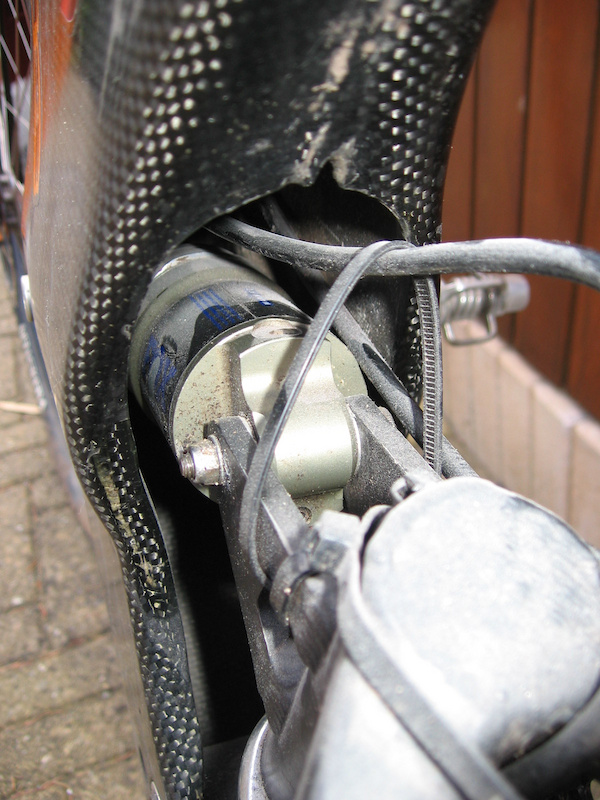 Frame close-up:
What I need to complete is:
- a Hayes Mag front brake
- Thomsom post
- Syncross stem
- Titus Hell Bent bars
- XT middle chainring
- XT cassette
- 1 WTB tire
- replace back rim, this one cracked
Nothing too hard to find, so hope to finish this one soon.