wow, what a mission to get hold of this bike!
firstly i had to source a nice one, very hard to do, and to get hold of one in the 17'' - 18'' frame size was even harder.
after pestering rick (bikebandit) who has owned the bike for over 10yrs i finally managed to secure his awesome example, though the only problem was the bike was in sweden (i prefer to pick bikes up personally).
no worries with rick, his packing and posting skills were awesome, and the package was tracked into the uk within 3 days....then sat 2 miles down the road for almost a whole week!
i even wasted days at home when i could of been playing on bikes, due to the tracking saying it was on the van for transit, to wich after each day, it wasnt. they even lied on the phone.
i went down today with the works van and they (UPS gateshead) have had it for ages and were wondering when it would be posted them selves, saying they didnt know where it was going as the box was damaged and they couldnt work out the drop off address.......even though they simply straightened the paper out in 2 seconds and said i could take it now if i liked
i wasnt happy with them, but thankfully rick done a ace job of wrapping the bike up....and the extras i also got with it were superb!
it also came with:
3 pairs of tires, 2 offroad and a pair of semi slicks
spare coda stem
volvo ream sticker kit
volvo team cannondale jersey
inner tubes
spare team volvo saddle
2x bottles cages
cork wrapping
various ahead set caps
looking forward to riding it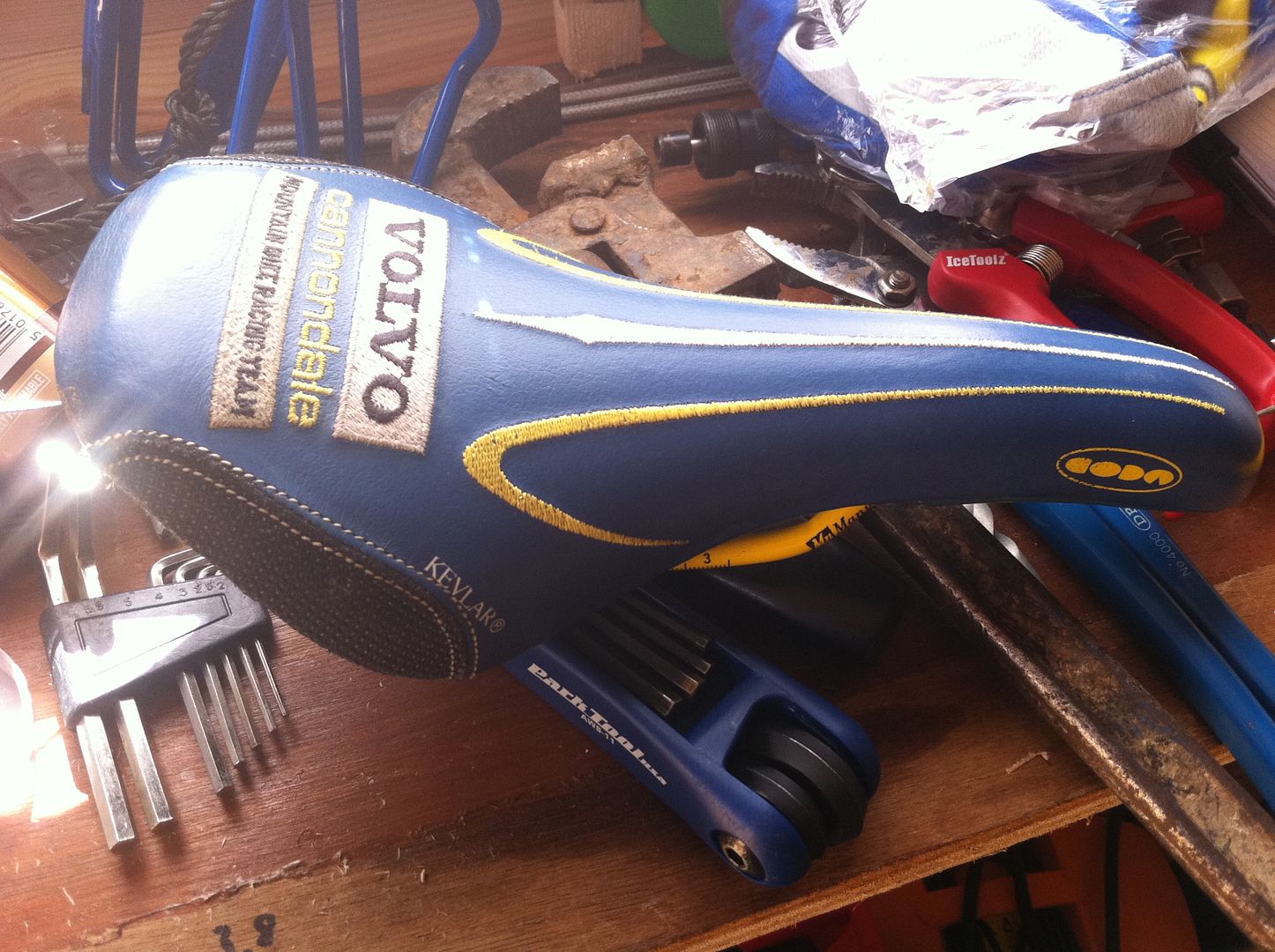 _________________
2014 surly straggler
2012 surly moonlander

14 badboy 14 carbon beargrease 13 jones spaceframe 14 straggler, 05 pugsley, 13 pugsley, 12 moonlander, 13 krampus x2, 13 fargo 2, 11 surly pugsley, 01 Volvo Cannondale, 01 dekerf limited, 98 cannondale caad2, 94 san andreas, 96 san andreas, 93 pace rc200 f3, 08 Ti moots rigormootis, 93 Ti merlin xlm, 09 Ti jeff jones spaceframe, 93 fat chance yo eddy (ex dave hemming), 11 salsa mukluk, 00 scott octane, 03 stumpjumper comp, 07 s-works fsr carbon, 08 revolution triad 2, 94 claud butler kylami, 96 cannondale m500, 93 townsend, 07 scott scale 30 carbon, 92 CR dogs bolx, 09 hooligan 1, 99 trek 6500, 10 badboy