I built this up in early 04 to replace a Cannondale Scalpel, which was completely wrong for me.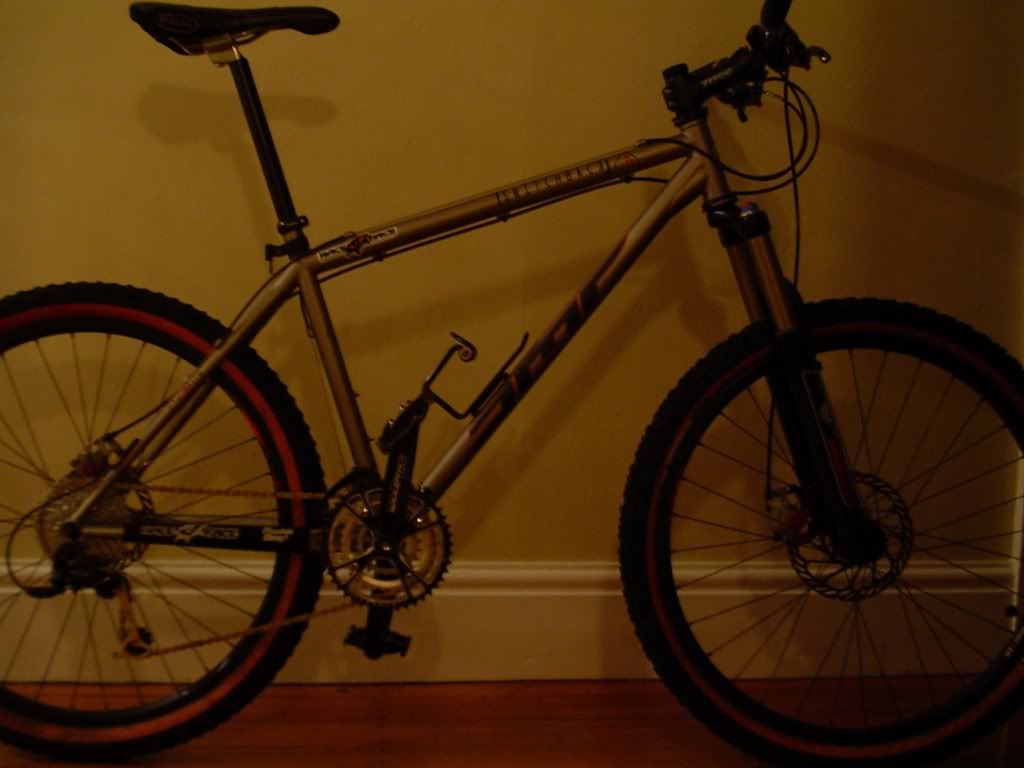 Vanillas 125RL, BB7s, DT wheels, just the way I wanted.
A roll of camo tape soon covered the fake ti paint
A pair of 140mm TALAS forks was acquired in late 06 shortly before the old girl was retired from active service in favour of an Iron Horse MkIII
2010 & a change of colour was in order for it's new roll as a street bike.
Cracks in the Iron Horse meant it was brought back to the frontline for winter riding.
This summer saw another repaint as well as the Pikes from the Iron Horse & a short stem/wide bar combo bringing it bang up to date.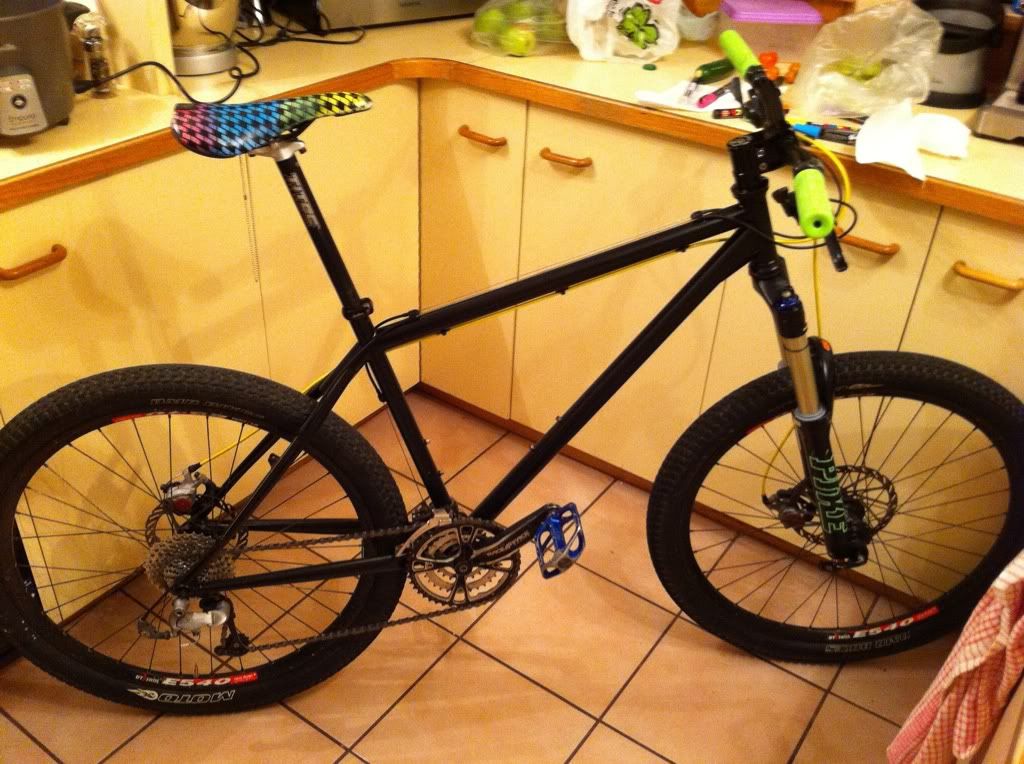 With the Iron Horse falling to bits, it'll stay on the front line for a while yet.
Update...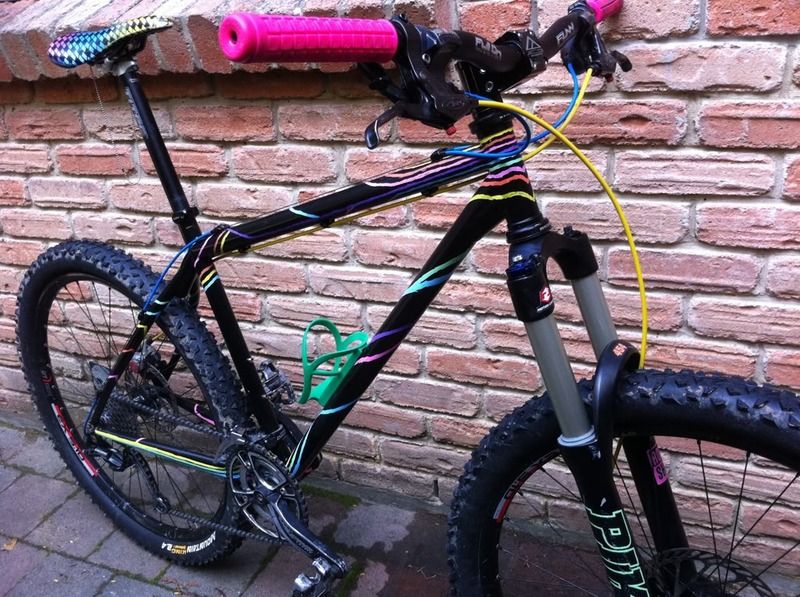 New paint job inspired by the
Vandeyk Nightstream

_________________
Velo Sans Frontieres