Great to see a few threads on here about old school Spesh FSR bikes - a subject very dear to my heart.
I have a 98 Specialized Ground Control FSR Comp, which I've had since new and is my main bike (my other being a 93 Marin Bear Valley).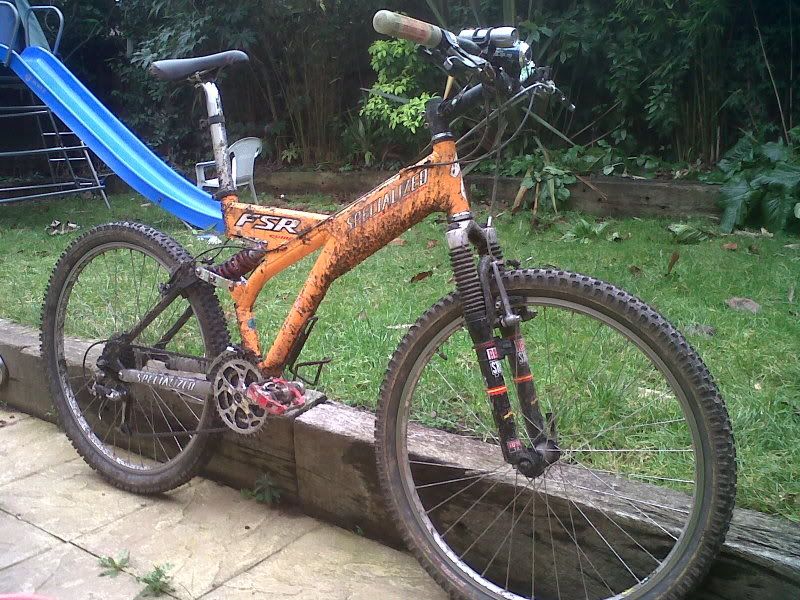 I do it clean it sometimes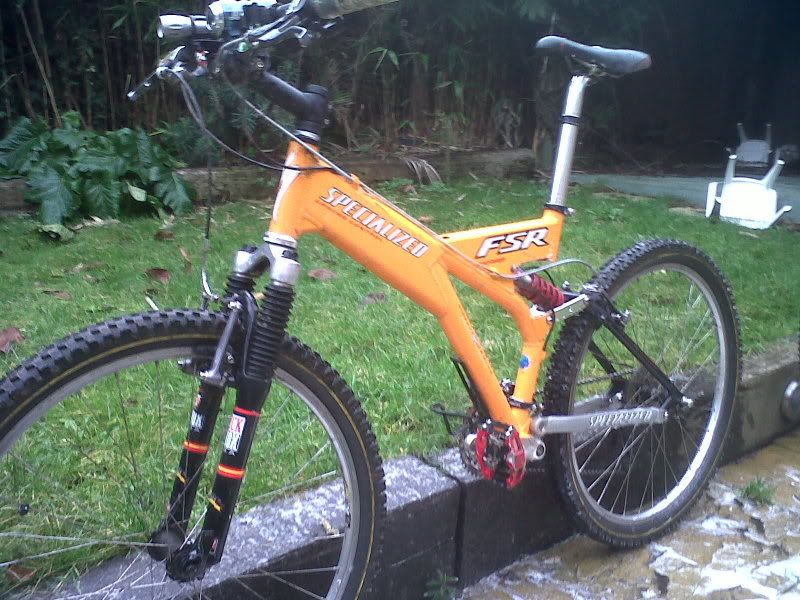 The FSR Comp has been with me through thick and thicker. The only modification I have made is to put some riser bars on it, as curiously it came equipped with flat bars. As I have kids, it had a couple of years with not much use, but up to then, and now in the last year, it's been getting used 3 times a week, covering about 150 miles a month.
I would love to buy something a bit more modern and use the FSR as a winter bike, but I feel so at home on it, I think I would struggle to get anything I felt as comfortable with. I've read reviews about the OE Judy T2 forks, but to be honest, I've had no problems with them and never felt like they compromise the bike, despite having only 80mm travel.
In short - I love it.