Quote:
Mmmmm I want one too.

Tried doing the 'I'd quite like to build a full suspension' story to the Mrs earlier, she went quiet.

I mentioned to it to my mrs, at the end of last year, she too went quiet!
the frame was soon on its way.....
have some updates on the idrive.. added a new headset, m952 chainset and m950 rear mech complete with bling jockey wheels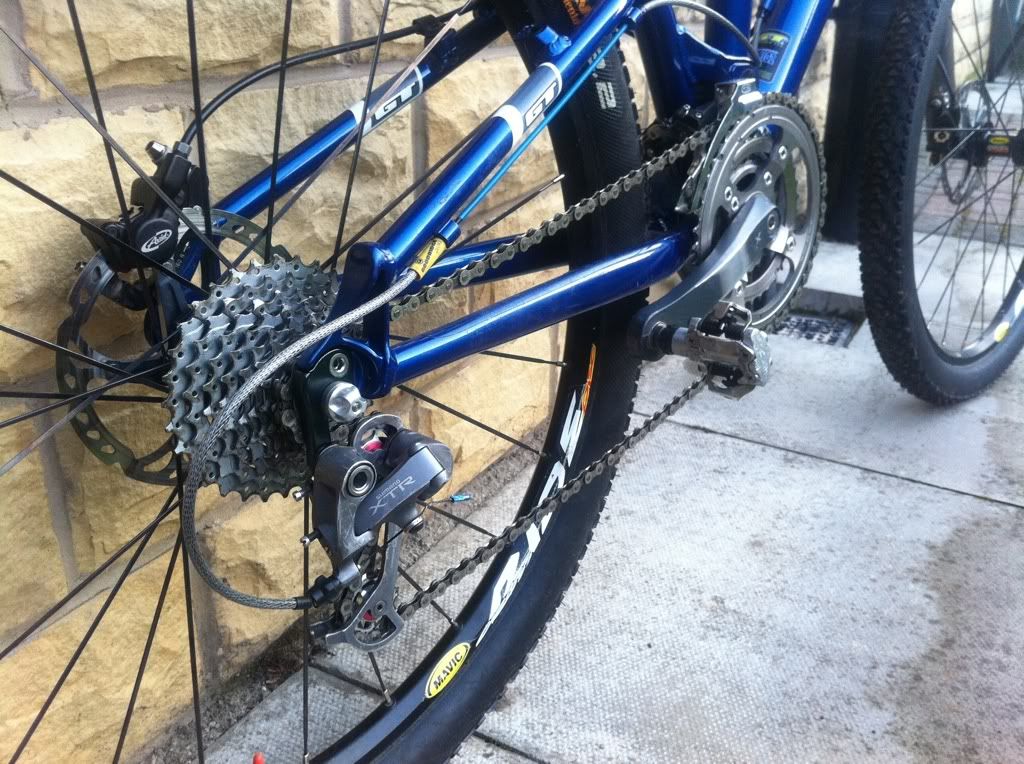 took a punt on a SARS headset off th'ebay, awesome value for money - so far so good!
special thanks to pete (elpedro666) for coming to the rescue with an m952 bb!