Wow, new-plate daily driver!
Too new?
For ages, I've been using less desirable bikes to get about on while expensive MTBs don't get used as much as ideal.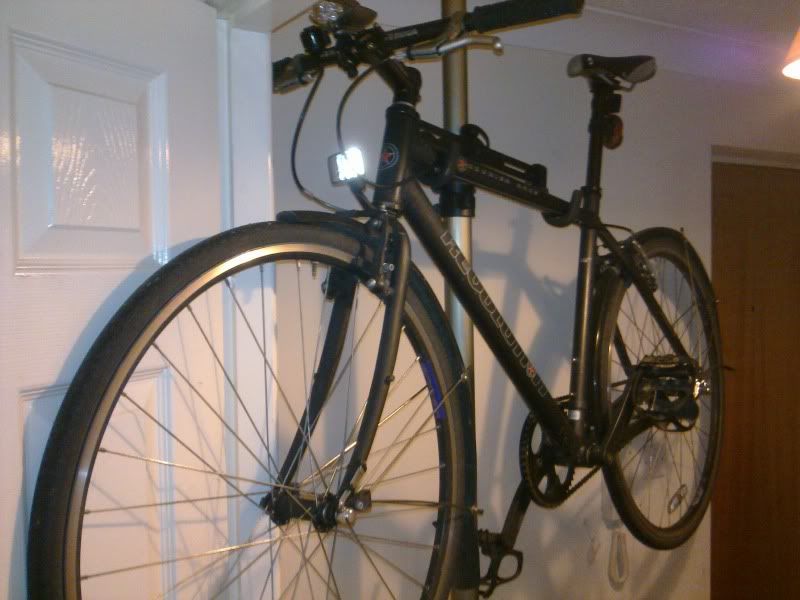 I had a Revolution Courier Race for 3.5 years its been a great tool for the money, I turned it SS, and realised I wasn't that comfortable on it, any excuse to get shopping!
My commute now has hills, cambers and potholes etc so wanted summat sturdy and now wasn't a good time to enter the world of steep angled road bikes. I love fast 700c and for my sins and aches, I decided to stick with SS specific.
After considering the new untested Giant, and pondering the decent offereings from SE/Fuji I set my heart on one of these, and cobbled a deal as soon as 2011 came along. I really wanted an Orange 2010 model but this is slightly more low key for locking it up in the city if i dare!
Singletrack Mag loved their test bike, and I'm going to fully test its off road capabilities rude not to, 29er curious, a CX inspired machine is the next best thing (or better some may say!)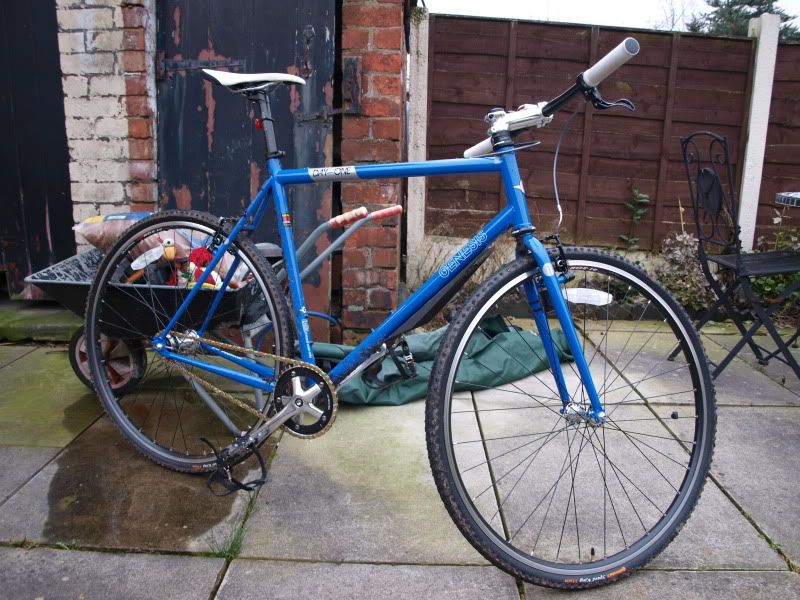 chunky tubing inspires confidence but not that heavy really.
Freewheel was abit clicky at first but is actually a Shimano MX30 and KMC chain which is fairly decent, though my first upgrade was the cheapy plastic pedals and clips for decent ones.
Stem/bar fitment isn't so inspiring though. hmm :-/
Just as the reviews suggested the tyres are decent as light all rounders but did get a bit slip slidey on the wet trails/mud.
Without delay I got a Panaracers Cinder Cross for the front, less hairy now.
I was also tempted to try these minimalist bar ends too. Needs the bar chopping a bit next probably.
Story so far...
It feels fairly good on and off road, short and light enough to zip and jump and pop the wheel but maybe a bit too tall skinny and steep to take on risks you'd do on an MTB but defo XC trail worthy, bring it on, great fun going fast inbetween. So next up I've got a 39t ring to lighten the 42/18 gearing a bit, and go on more of an epic day out...
Then I'll get the mudguards and city tyres on, either 28 or 32 wide, and probably Conti Sport Contacts again. I'd like something with more tread but it'll be spring soon...
...