got the frame off ebay a few wks ago most of the parts came off my sugar 3. i,ve been after an on one scandal frame for the last few months off ebay as i wanted to spend as little as possible as i was going to have the frame powder coated as im not keen on black. ever frame went for more than i wanted to pay as the last one i bid on went for £147 so i bid on this inbred frame £70 max then my mate told me on one was selling off medium scandal frame for £135 so i bought a scandal thinking i would be out bid on the inbred frame i was wrong bagged it for £64.50 one little scratch and the disc mount was listed as bent. nothing wrong with the disc mount and as i was going to run Vs it didnt matter.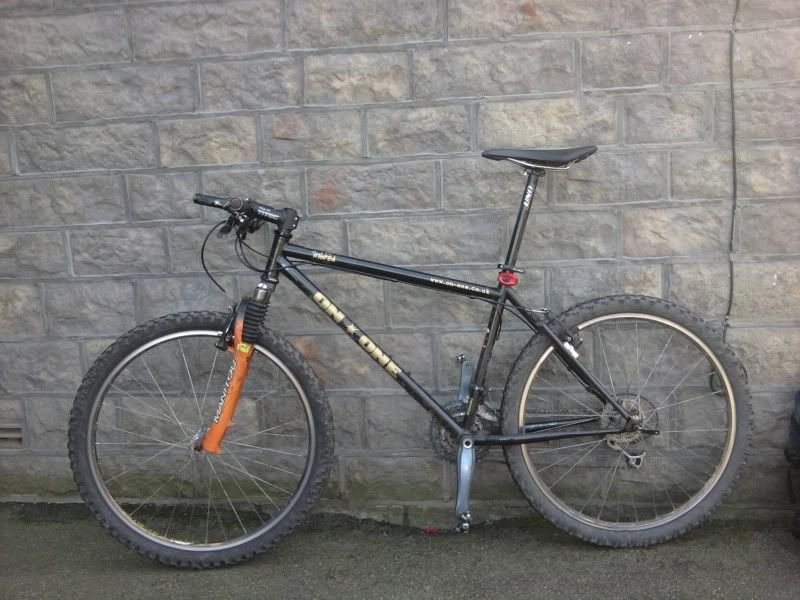 frame 2010 mk11 inbred
99 deore lx group set
i know its black but for £64.50 i dont mind for now forks will be manitou mars elites when the new seal;s arrive.
thwang
this was my last inbred