Todays update...............
Thanks to a contact of Big.Eck
I am now the happy owner of some Maxxis Highroller "Slow Reezaay's"
Only just fitted them and cycled 100 yds with them, but lower rolling resistance & MUCH less weight than the 3.0" Gazzaloddis has transformed the feel of this beast, Its lost a lot of its bulky look thanks to this, looks lower & sleeker too!
The new tyres are 2.5" so not small by any means, its the Gazzas that were HUGGEE!!
Cant wait for my day off on wed to try these fellas out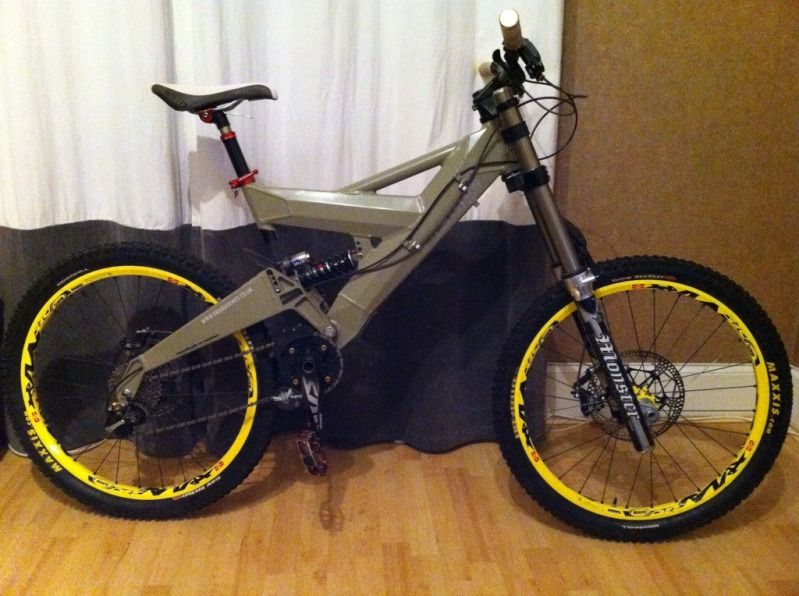 I just need to cut a few inches off of my dropper post and Im happy again for a wee while
G
_________________
Some say, that he IS the love child of Superman and Chuck Norris
And that He is recognized by the queen of England as the only knight who still wears a helmet........................
All we know is he's called Enid
My Orange Mr O Badass
http://www.retrobike.co.uk/forum/viewto ... sc&start=0
My M800 B.o.T.E
http://www.retrobike.co.uk/forum/viewtopic.php?t=91817
(sold)