Late edit - Oh bugger - put it in the wrong category! Oops. A few of the bits are post 1998. Will that do?
Hi,
Some pics of my Fuquay. It has an interesting history - it was custom built for a then mate of mine, and was displayed at the Bike '95 show, and some scumbag nicked it from Greg Fuquay's stand the evening before my mate was going to go collect it.
My mate lost his job just after collecting the replacement - I made him an offer for the new frame despite me being a couple of inches shorter than him, then built it up with a few choice bits when my bike shop wrench-monkey's meagre salary allowed..
It's not seen much use over the years, but has evolved - it started off with Pace suspension forks, Hope / Pace hubs and Renthal sub130 flat bars, with bits being swapped and exchanged between it and it's garage buddies, which include a nice shiny 2001 Merlin mountain, and a rather dog-eared S Works hardtail from 1999.
Thanks to the slightly odd choice of a 1" steerer, it'll not evolve much more!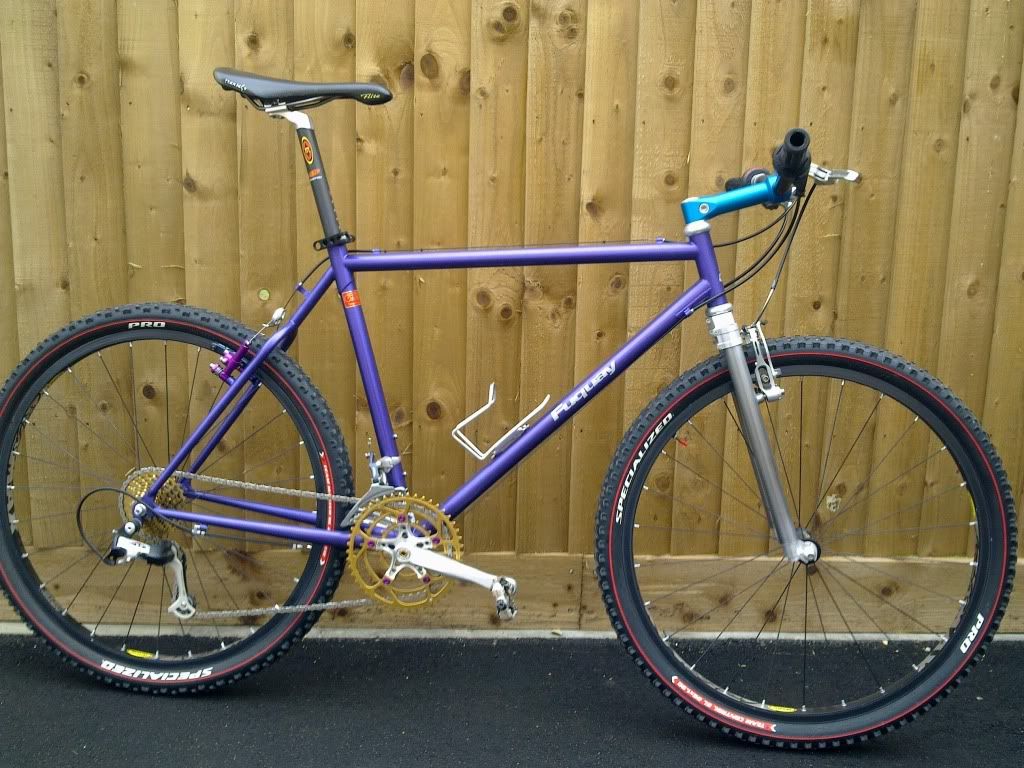 Nice old -school dealer sticker from CJ Frost cycles in Hitchin - they ordered me most of the bits.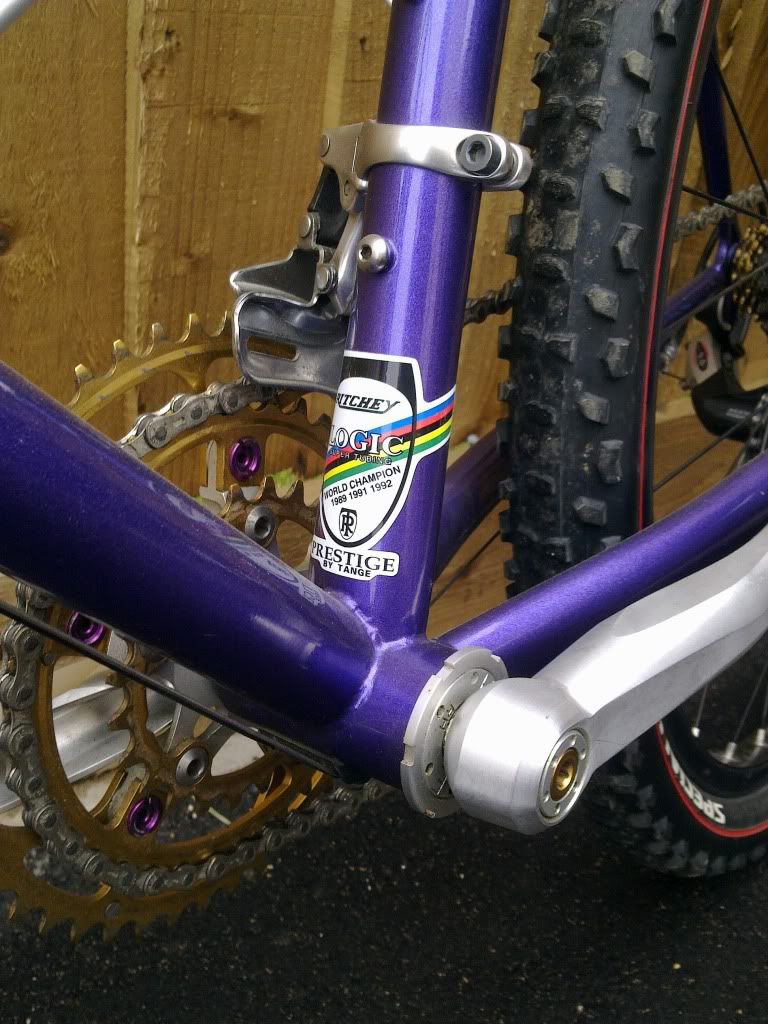 Note the ding in the rear rim - Morzine 1999! (whilst fitted on my S Works)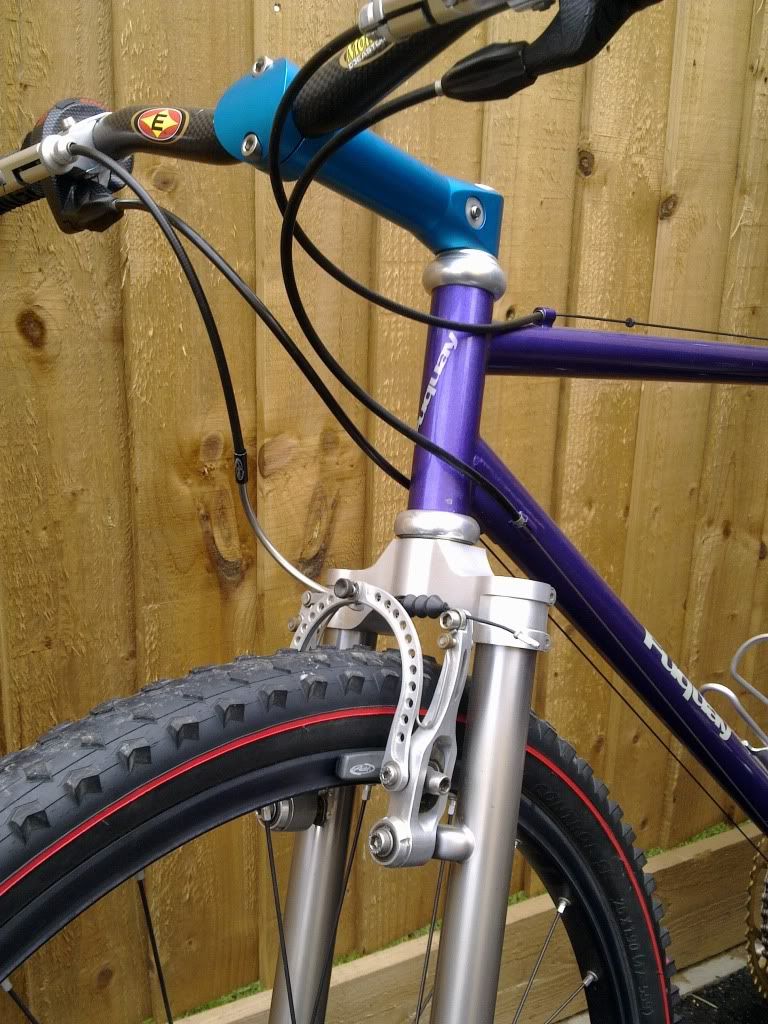 Oh - another little historical nugget - I was seeing this girl in Stotfold in 1995 or 1996 and her sister had a friend who was 'really into cycling'. At a party, I briefly met her friend, and while I was admittedly very very drunk at the time, I believe the friend had a quick go on my bike, and quite possibly chipped the paint a bit when she got off it and put it back in the garage. This girl went on to have a bit of success at the velodrome in years to come.............