Ok, some better pics this time: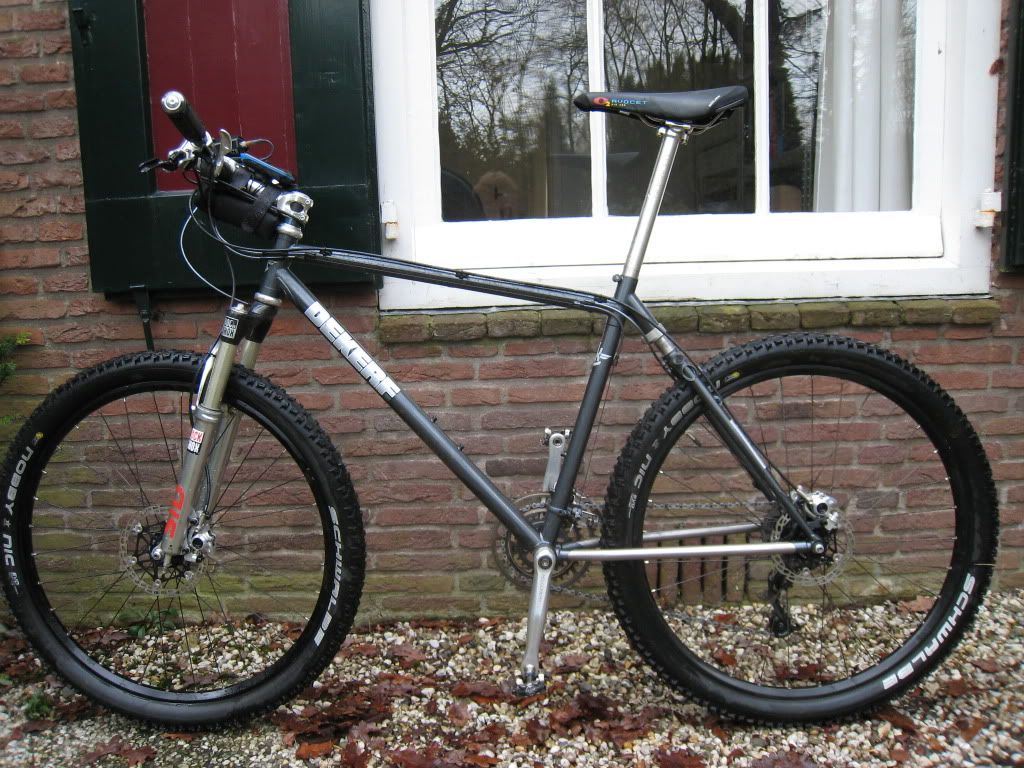 A lovely disc tab
Shimano Saint keeps chainslap to a minimum
Hope X2 with matchmakers, a tidy package. Although the Answer riser will have to go (got a nice replacement for it lying around). The light is a troutie DD, and it's the best thing since sliced bread and flushing toilets. Being able to see where one goes turns night rides into an absolute pleasure.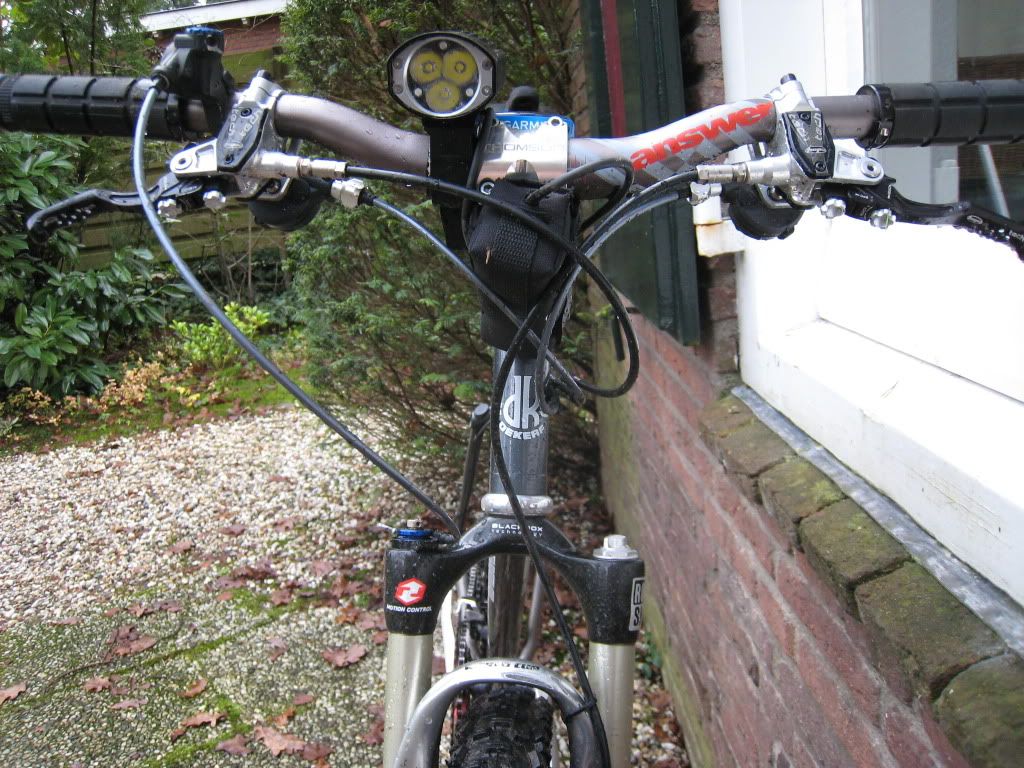 Just returned from another ride and must say, once you've adjusted to the wobbliness at the back, this bike rides great. It's not my regular ride this bike (got a Rohloff for that), but it hardly ever fails to put a smile on my face
Cheers, Giel

_________________
________________
Idworx Mountain Rohler (2007)
Dekerf ST (1999)
Roberts Dogsbolx (1994)