Managed to get the Raven completed and take some pics
.
Still dialling in the rear shock and getting used to setting up the disc brakes but other than that really happy. The little ride out on it I have had so far it feels really nimble and responsive to ride. Can't wait to get out on it for a few proper rides when it isn't sheet ice everywhere!
Anyway, a few pics of it finished and the spec sheet…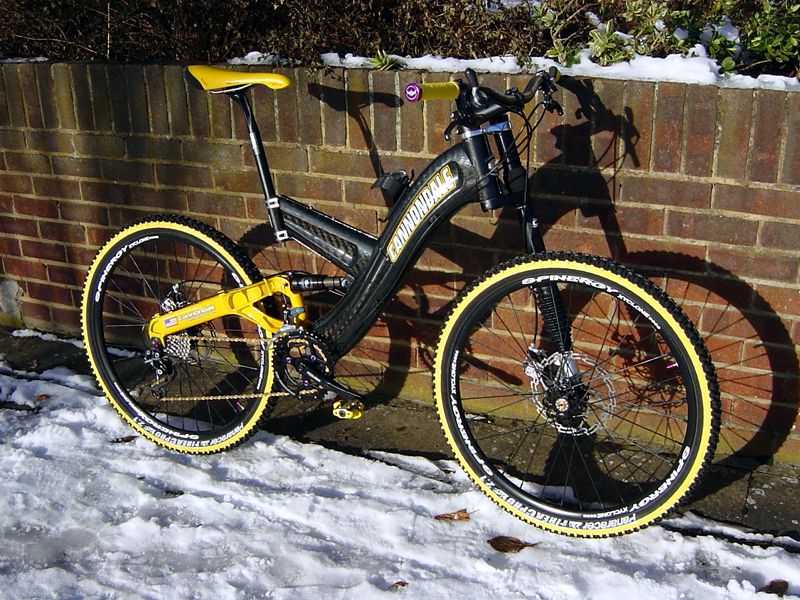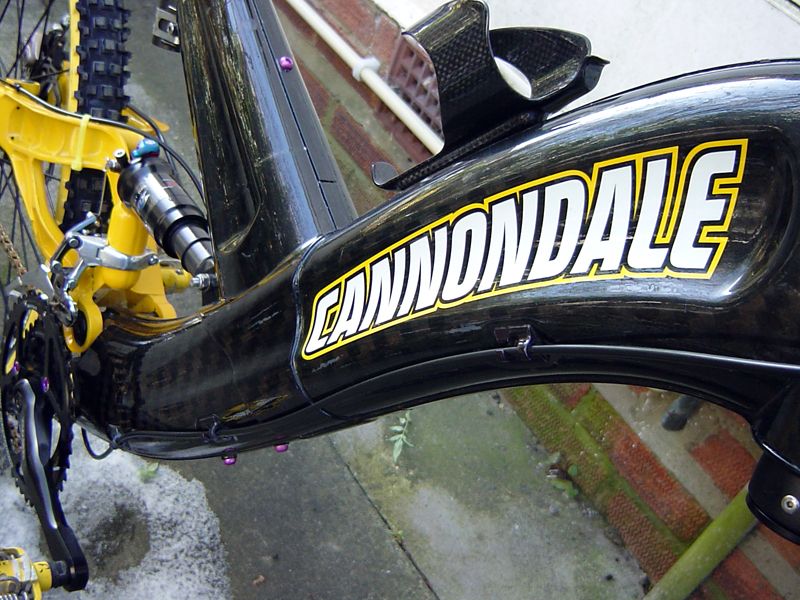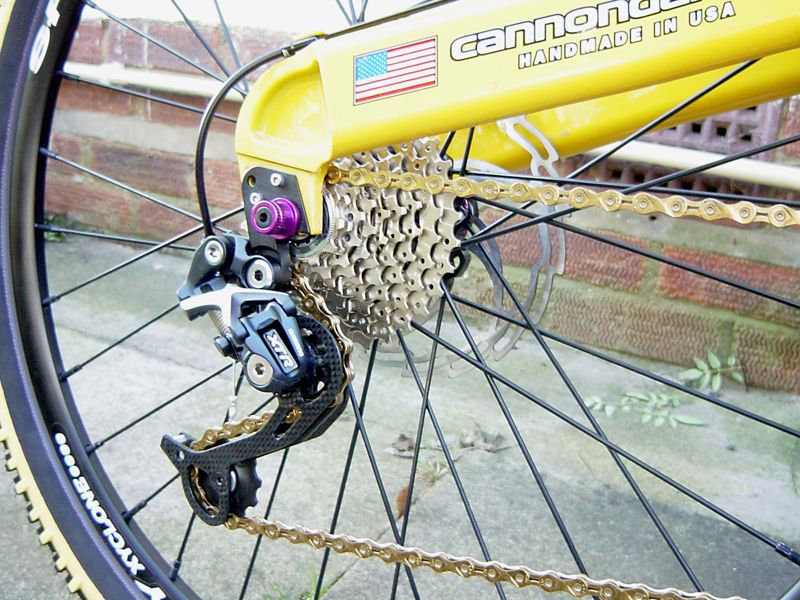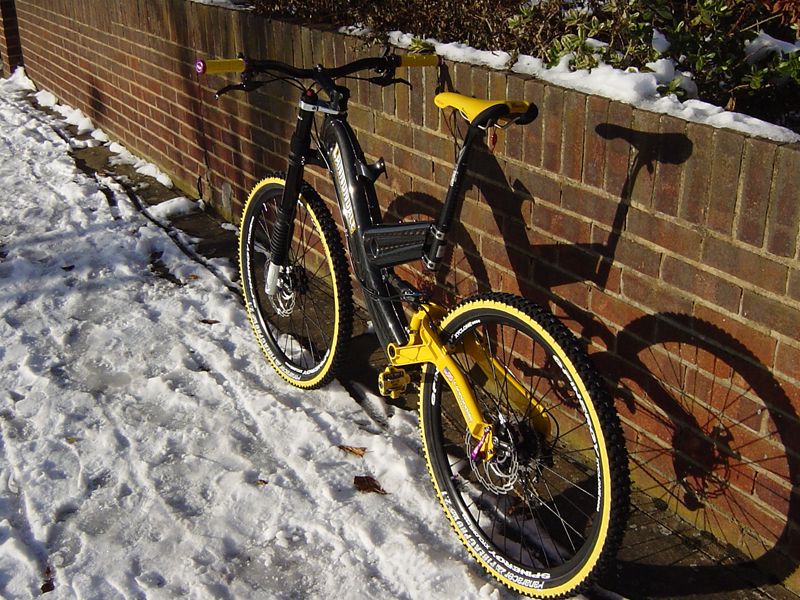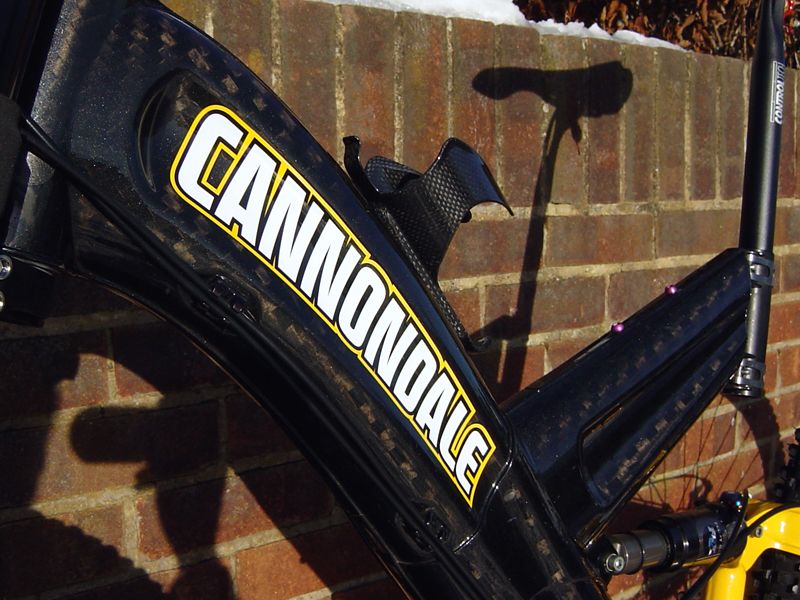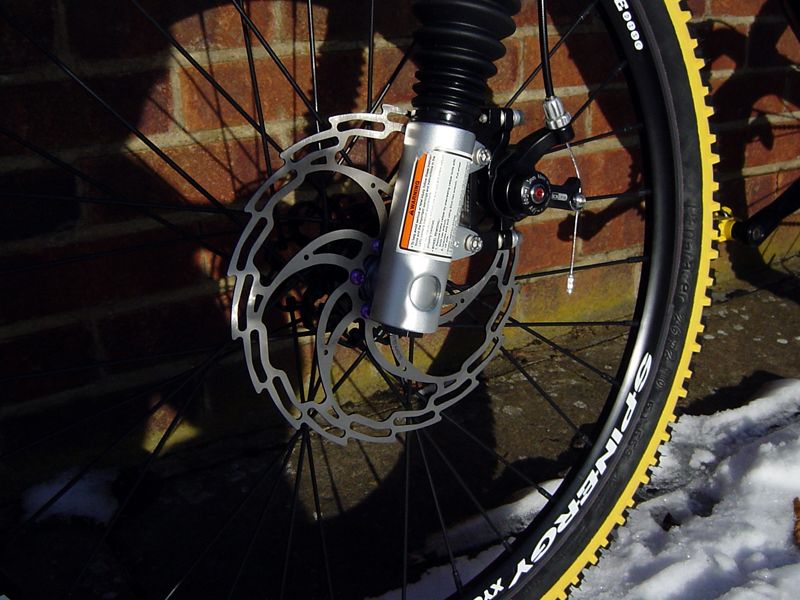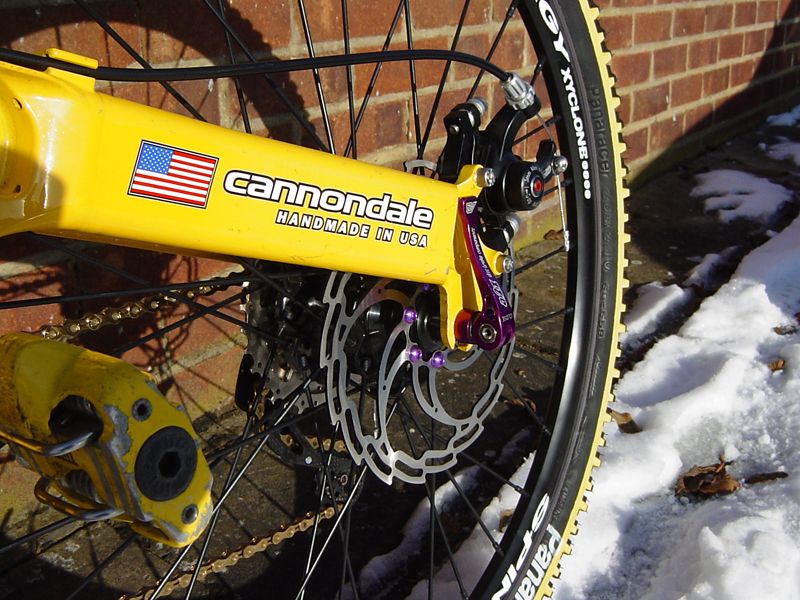 Frame: 2000 Raven 2
Fork: New Lefty Jake 100mm
Rear shock: New Fox RPL
Stem: Coda
Handlebar: Funn Full On
Grips: Superstar
Brakes: Kooka calipers with Superstar discs and pruple ano Ti bolts. 203mm front and 185mm rear
Brake Cables: black
Brake Levers: Avid Speed Dial 7
Shifters: M732 XT Thumbshifters
Front Derailleur: M735 XT
Rear Derailleur: M972 XTR Medium cage
Derailleur Cables: black
Cassette: Deore
Chain: KMC X9L in Gold
Cranks: Middleburn RS7
Crank Bolts: Shimano
Chainrings: Middleburn Duo
Chainring bolts: SRP
Bottom Bracket: Shimano UN54
Pedals: Time Atac
Hub Skewers: Project 321 Lefty hub bolt and a2Z Ti on the back
Wheels: Spinergy Xyclone Disc with black PBO spokes
Tyres: Panaracer XC Fire Pro 127 tpi
Tubes: Specialized
Saddle: New 1997 Flite Titanium
Seatpost: Control Tech Team Issue 2
Bottle cage: Superstar carbon
Thanks for looking!