Hi, I've been lerking here for a while but not posted much so I thought I should chuck a few pictures of my bikes up.
The first is this:-
I bought the frame from a friend who already had another Dekerf and didnt need this frame. It's an 18" and I think it's a '99 model although I cant be sure. The paint is also original.
This build was on a budget so I started with a load of the good bits from my previous bike (Bontrager Race Lite wheels, XT brakes, XT rear mech, etc) and added the XT crankset and BB, and Suntour Epicon forks as well as a few choice bits from eBay and I have to say that I'm fairly pleased with the result.
This is the first bike I've ever built and I nearly enjoyed doing that as much as riding it!
EDIT-Spec List:
Frame - Dekerf Generation with disc mounts
Front fork - Suntour Epicon 100mm travel with remote lock off
Handlebars - Easton Monkeylite XC carbon
Stem - Bontrager Race
Headset - Sunline Two
Grips - Cane Creek
Saddle - Bontrager Race
Seatpost - Generic cabon jobbie
Front brake - XT V-Brake, Avid lever, new cable.
Rear brake - XT V-Brake, Avid lever, new cable.
Cranks - 2009 XT Crankset & BB
Pedals - DMR V12
Front derailleur - Deore
Rear derailleur - XT
Front shifter - XT
Rear shifter - XT
Wheels - Bontrager Race Lite Tubeless (Rim brake only)
QR's - Bontrager
Tyres - Specialized S-Works Tubeless
Some of the bits for it came from this: my '93 Kona Kilauea...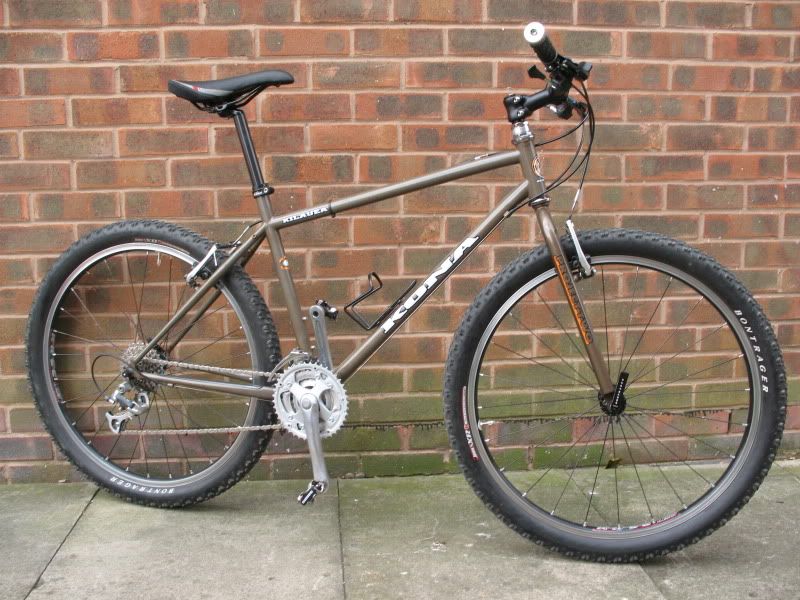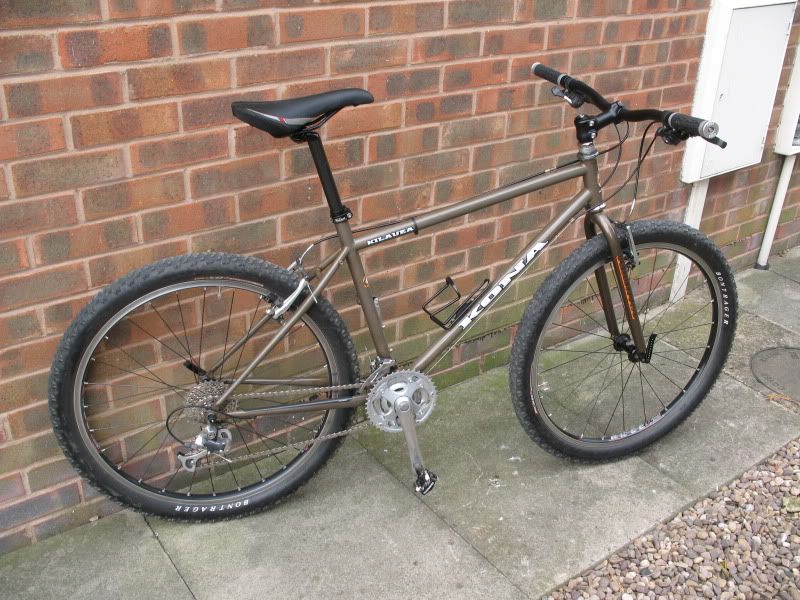 I really liked riding this, so much infact that I've got the frame tucked away as I dont really see the point in selling it. It currently (and sadly) looks like this: