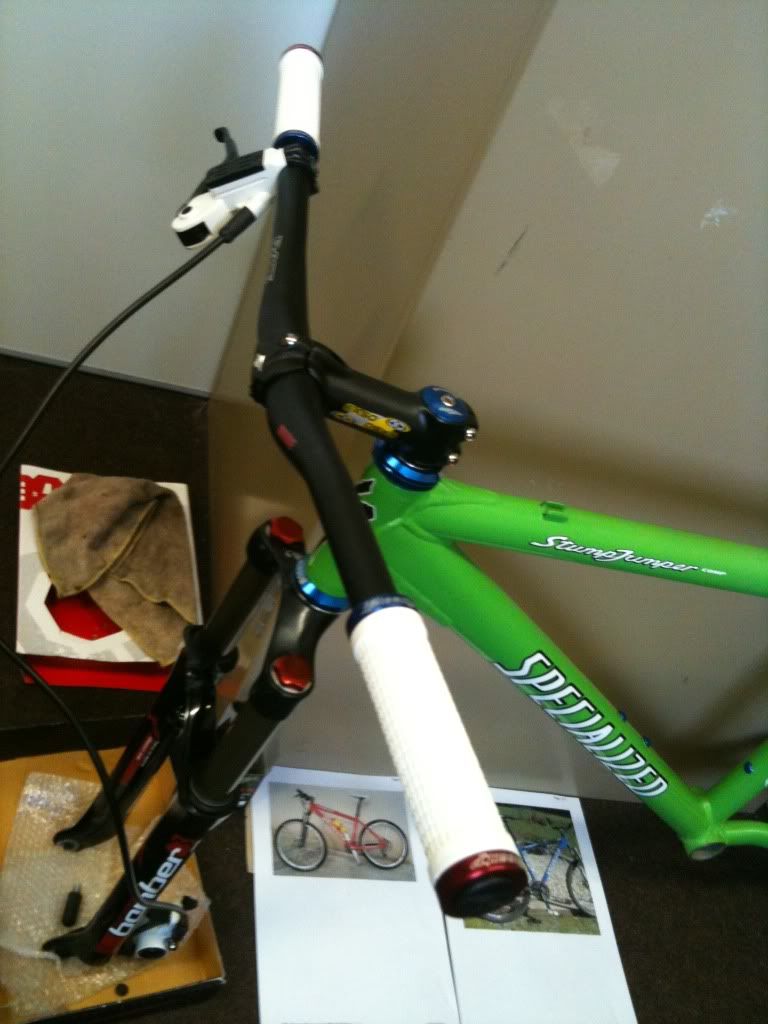 Couple of todays pics from having fitted the brake lever and Steve Peat Lock on grips with red and blue ano lock ons to go with the headset and 'zocchi top caps.
As for the decals. Factory good. They take some time to apply and it's a good idea to warm the paint slightly with a hairdryer to aid application but yeah factory good. BTW they are from ebid not ebid.
I took a punt on them as I'd never heard of ebid but they came through fine.
I hear you on the blue. It might not be for everyone but hey.. It's functional at the very least and I guess that's the primary important thing with an MTB.