OK bagged this on ebay last week. Cost me £87 and went for it on a bit of a gamble for the "Sonic" aka pace RC30 forks and the 700C brake adaptors.
There is no denying this frame has lived hard. I have no idea what the frame is but it interests me.
Here are the clues:
1- Mix of fillet brazed (down tube) and Tig welded
2- Ritchey drop outs
3- No canti stops
4- Frame number B00070077
5- Wishbone seat stays
6- Disc tab and additional hose routing (not dual purpose cable/hose) - suggests to me the disc option is a later addition.
The frame looks rough and has loads of paint damage and surface rust but it seems structurally sound on my initial inspection, I am left wondering if it is worth spending any time on, removing the sadly stuck rather nice seat post and giving it a fresh coat of powder.
If any one can shed some info on the rear wheel, cassette, seat post and the rather interesting (possibly ti) stem with its rubber seal between the clamps. I would be appreciative.
The pictures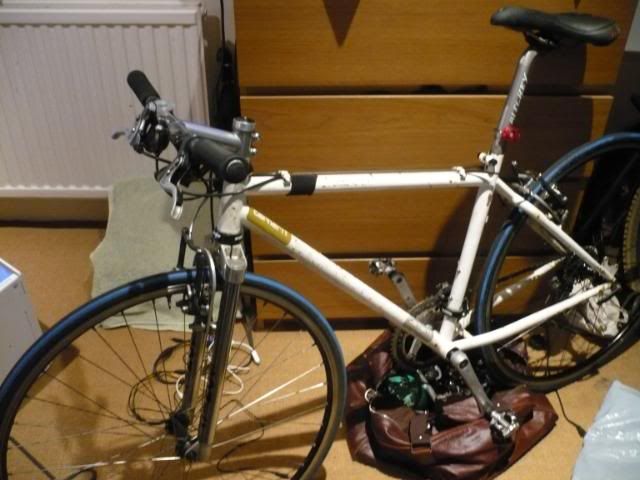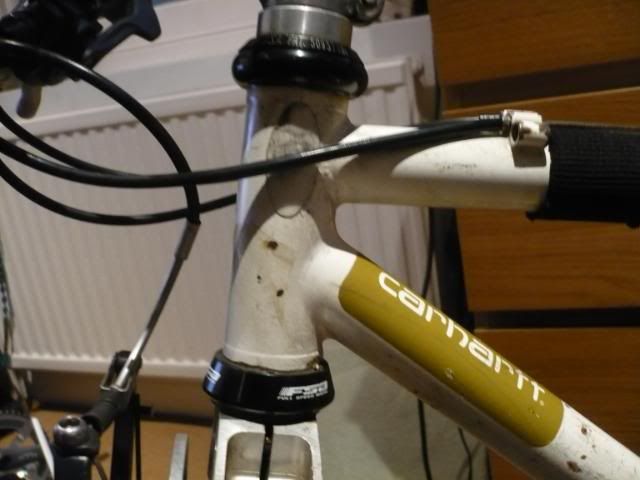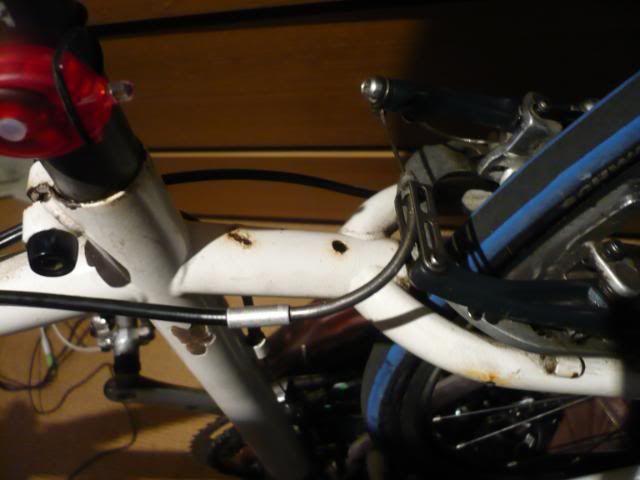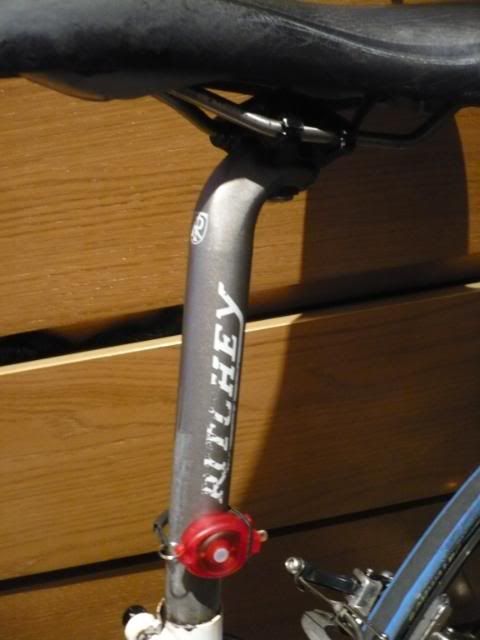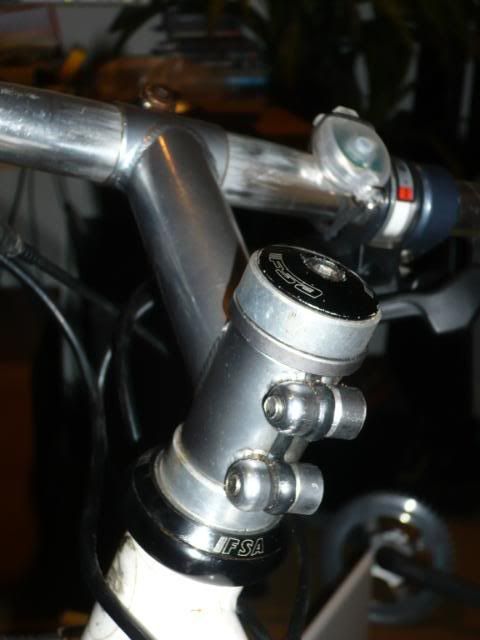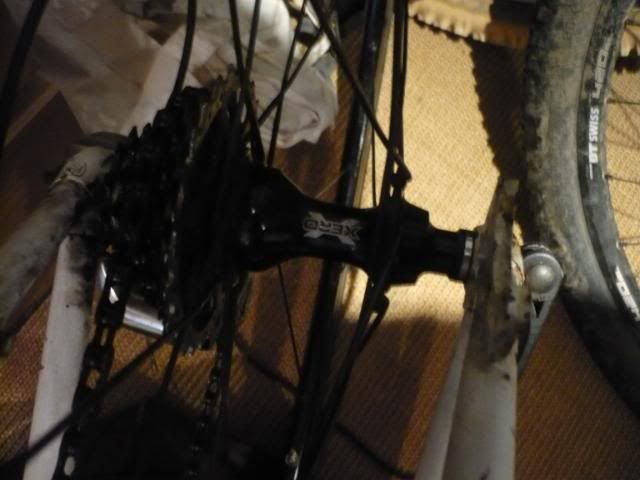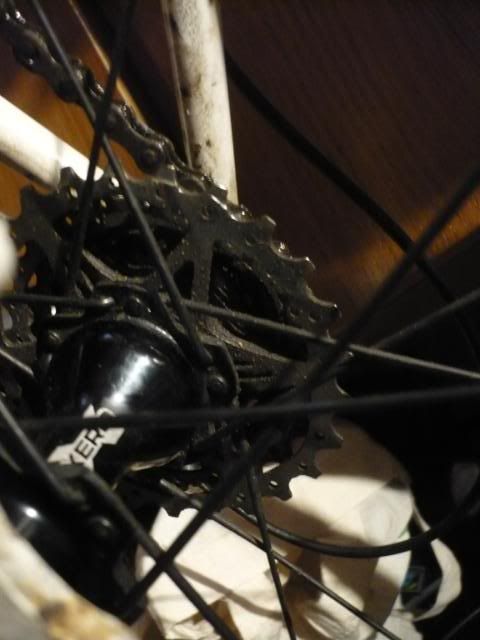 It is almost bound to be a taiwan made mass produced branded by any one and their dog frame, but the mix of construction methods and the fact some one has gone to the effort of adding an IS disc mount interests me.
Oh by the way...the prize is a possible warm feeling inside.

_________________
[size=67]Where we're going we don't need roads!
Under cover operative of the YVMBAPFS cartel.

The Pace fleet:
16" RC100/ 21" RC100/ RC100 Trials prototype/ RC200 F5/ RC200 F8/ RC250 Trials/ RC300 Gunmetal/ RC300 Silver/ RC500 F1 DH