Well not that the photos show much difference but the Ti (re) blasting went well
the finish is more matt and now very similar to the stuff I did for the bear valley
I haven't got a picture of the frame yet, its still mid prep for adding a few stickers etc but this is a good picture that catchers the finish accurately :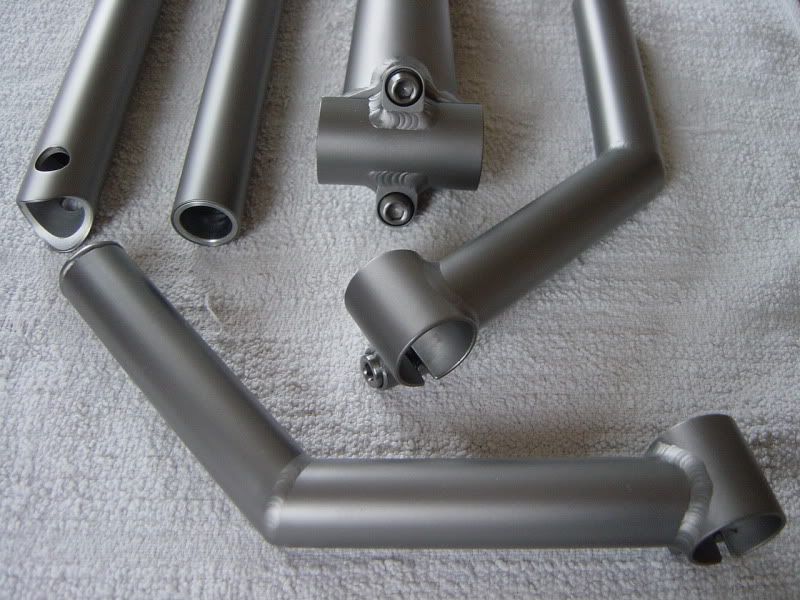 All bolts and washers etc are Ti and have had a nice coating of park anti seize
The chain ring bolts from Toronto wouldn't fit – they weren't long enough for the XTR setup (only a couple of threads engaging) and the next size up was to long
I had some new / spare Ti granny bolts (bought off here) so I modified them to suit. Doing this in the garage with hand tools is not recommended …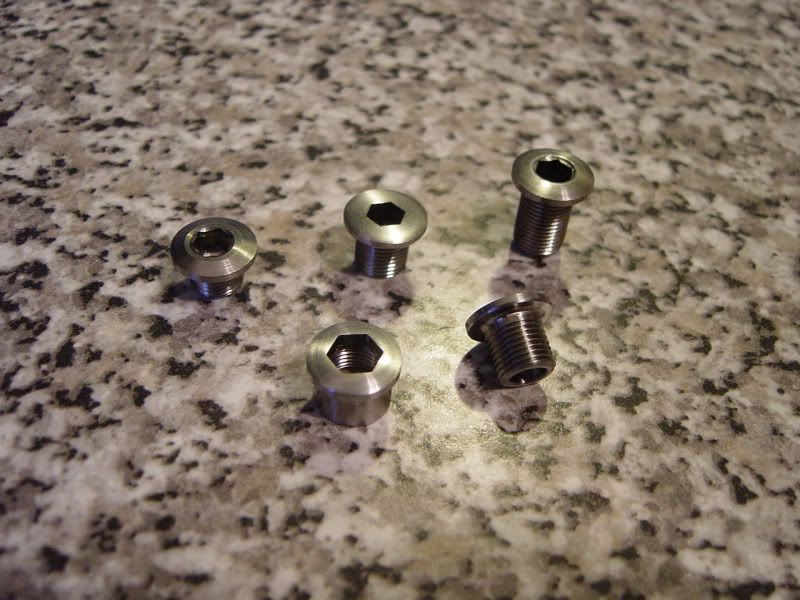 Left - Standard Toronto Cycles bolt.
Middle - My modified bolt.
Right - Standard granny bolt that got fettled.
Front row - Finished nut / bolt (I got the double hex head type).
I put a nice brushed finish on them, all the Ti bolts (and non blasted Ti parts) are having this
Next update = Wheels / tyres and my first go at setting up tubeless …
WD