The post and bar shim didn't have a very good surface finish and both are quite visable when fitted ...
The post shim is seen through the frame slot and the stem shim through the hole in the front. The post shim just had a rough finish from the machining and the bar shim had been scratched.
So for a couple off quid of eBay I picked up a sheet of 3M carbon film and did this :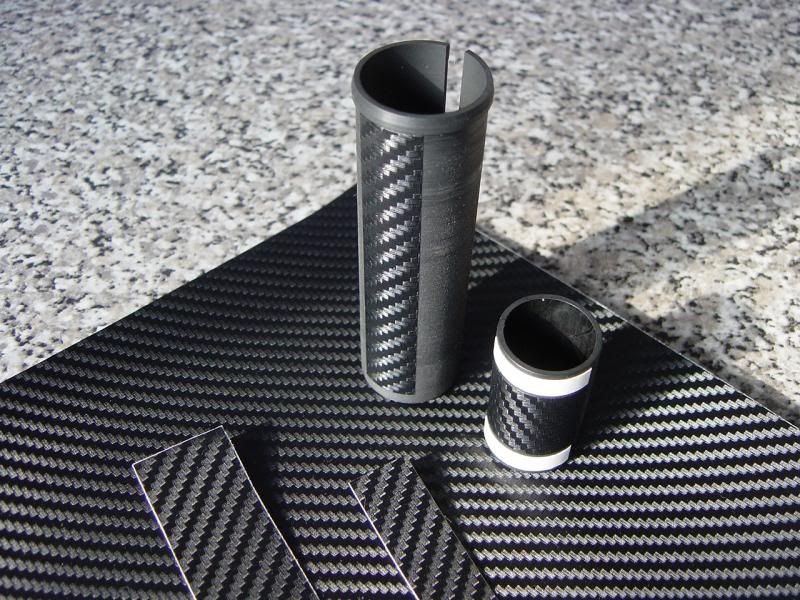 It looks really quite cool and masks the visable parts well :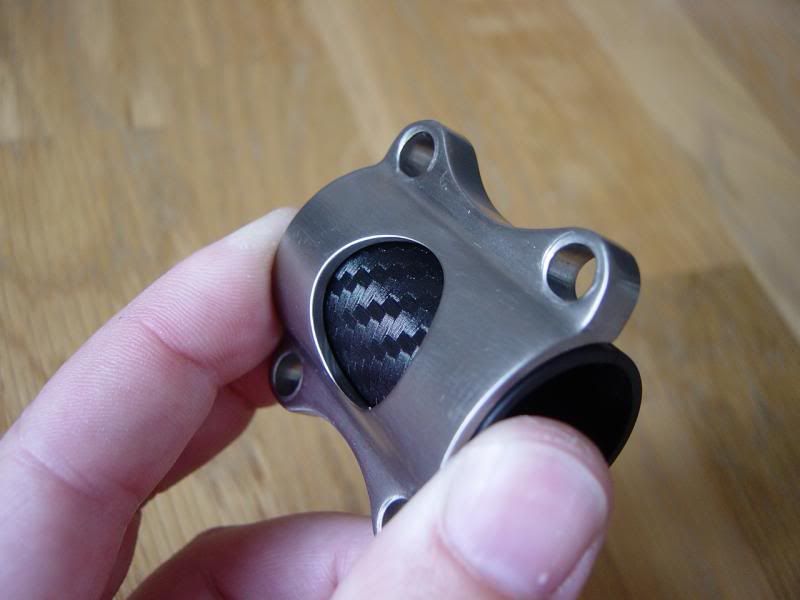 It's hard to photograph though !
The white bits either side of the carbon patch on the stem shim are a very thin double sided tape to act as a third hand / hold the shim in position whilst the stem is tightened. It's sticky stuff so I think I will try in on the head badge to.
I have finally decided it's having Grab On MTN 1 (I think !) grips on it :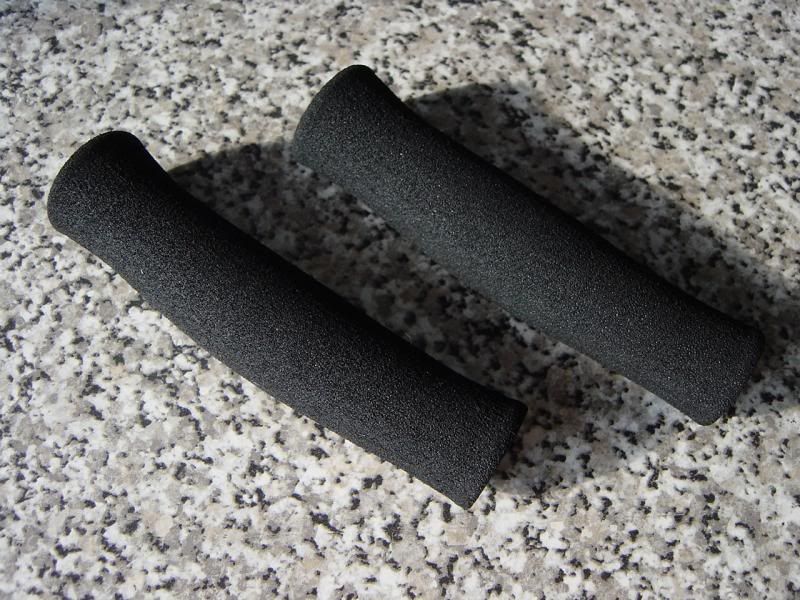 I had a choice of Ules, Porkipaws & Oury's. The Grab On's came from another forum user, fitted but not used. I found when I (trial !) fitted them that one had a funny lump in it, I tried them a few times and kept getting the same issue ? I ended up finding that one of the grips had been nicked a little on the inner bore, you couldn't see it when the grip was off (Unless you squeezed the grip to open it up) but it caught and folded itself back on itself when I fitted the grip - a bit of rubber glue soon sorted it and povided a invisable repair
Just ordered the last lot of Ti bolts from Toronto Cycles - the ones I forgot to order last time ...
WD