Nick C wrote:
Word of warning, I've had my Goodridge cables on for a couple of weeks now and the wire inside the outers is starting to rust at the ends and looks pretty naff! Going to contact CRC tomorrow to see what they say.
Thanks for the heads up
how did you get on with CRC ?
When I fitted mine I filled the end caps up with grease so that should hold it back for a while, not good long term though …
Woz wrote:
Incredible detail and almost clinical build quality. Superb. Just a note if those are new Rock Shox - I would recommend to actually "service them" before your first ride. I know it sounds strange but when I changed the travel from 100mm to 80mm I found small steel shards in both stanchions (left over from them cutting the threads in the tops) and no oil in the fork leg bottoms and positive air chamber - there was fork grease though but this gives more stiction and the forks don't feel as plush as they should. I have understood this is a little weight saving measure and helps "less leaks" prior to the point of sale. You wouldn't expect it, especially on the high end stuff.
Thanks to you to for the heads up
I will strip them in due course (and before I use them) as I want them set at 100mm – I will report back what I find …
Now the Marin is finally finished the Airborne will get any spare 'bike' time that I have
As a remnant of the Proflex build I had a 971 front mech :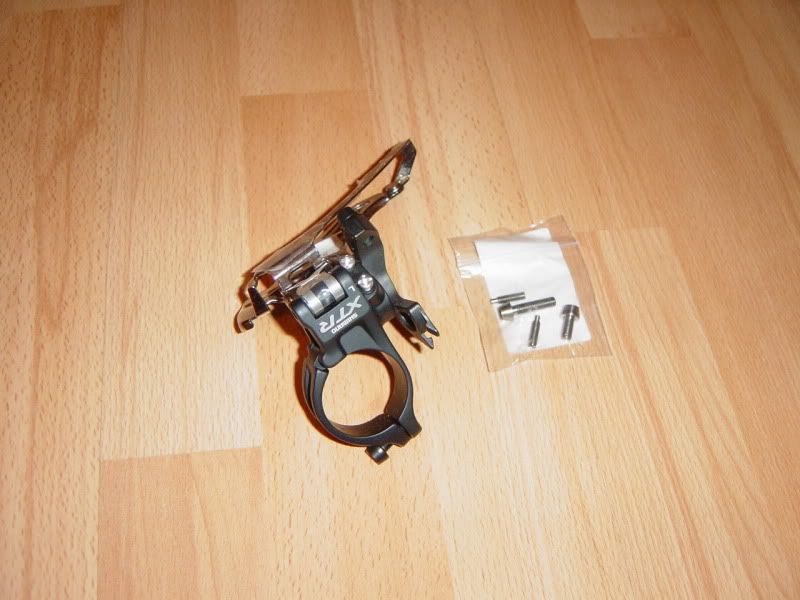 but it didn't really suit the angle of the frame boss for the top cable routing. I sold it on the forum and after a good wait, managed to source this new for £50 from Rutland :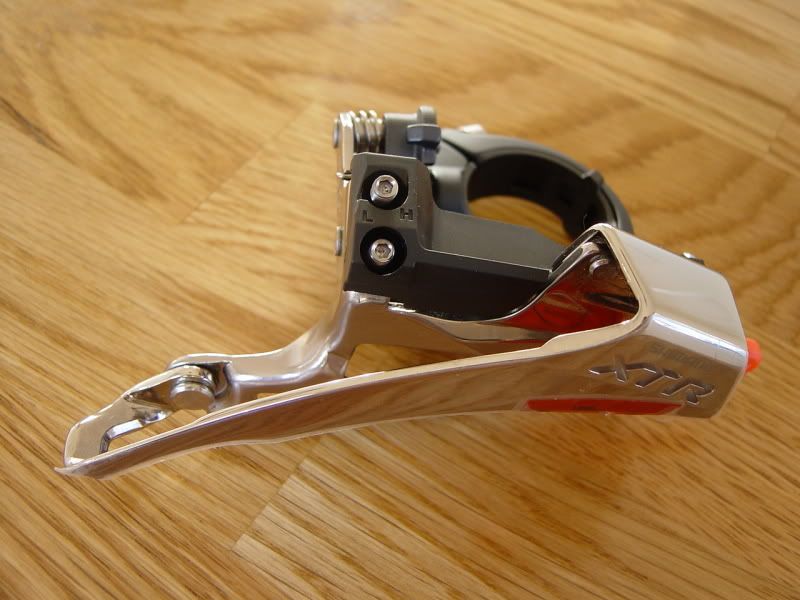 (New dining table = new photo backdrop
)
The Ti bolts swapped over from the other mech OK but it suited a slightly shorter clamp bolt and adjustment screws, the later were swapped with the rear mech and both actually fitted better so I guess I might have been supplied the wrong stuff ?
WD