Quick update as I am getting the frame refinished tomorrow
The offending Datatag :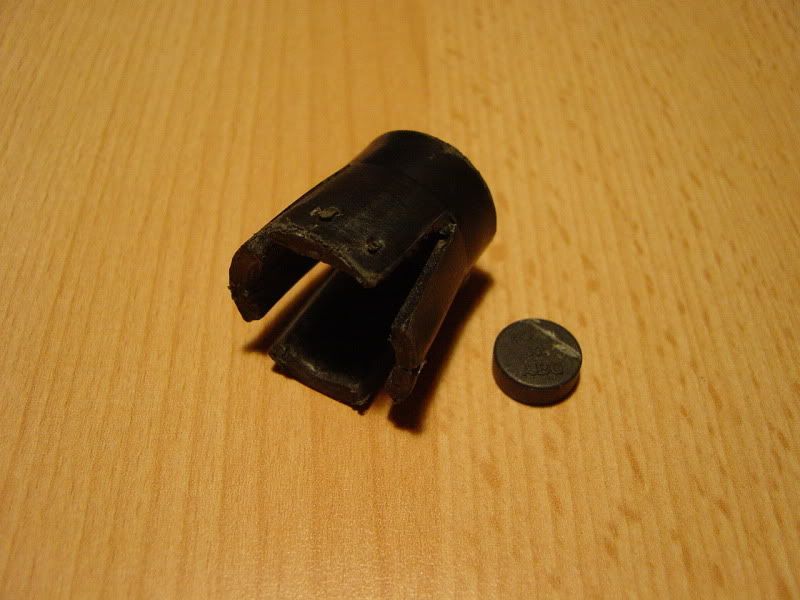 I saved a massive 6.8g's by removing it …
I wasn't quite happy with the polished areas on the frame and seat post so I had another go to get them to a standard I was happy with. They are now much better :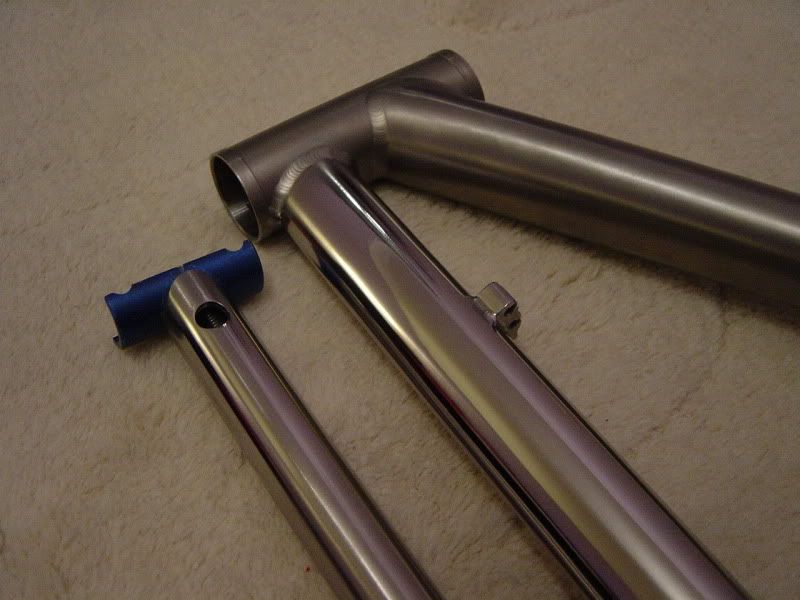 Note that I only concentrated on the areas that will be masked so beyond these, the finish goes progressively back to standard
For anyone interested, Meguiar's NXT metal polish leaves a slightly nicer finish on polished Ti than Autosol. Autosol however will remove fine scratches a little quicker. Perfect combo = Autosol followed by NXT
The graphics were cut to protect the polished areas for blasting :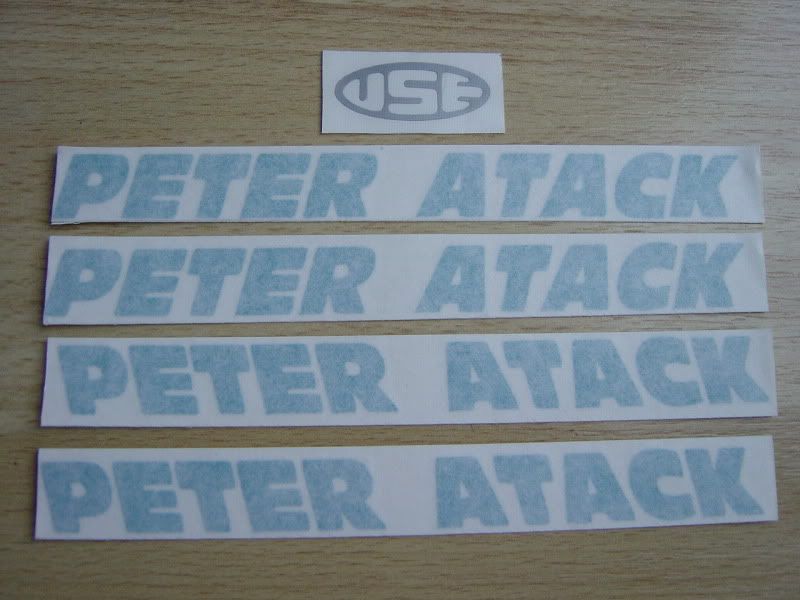 I guess you all know my name now …
The USE graphic was left over from the Marin build and was actually supplied via 'benandemu' from the forum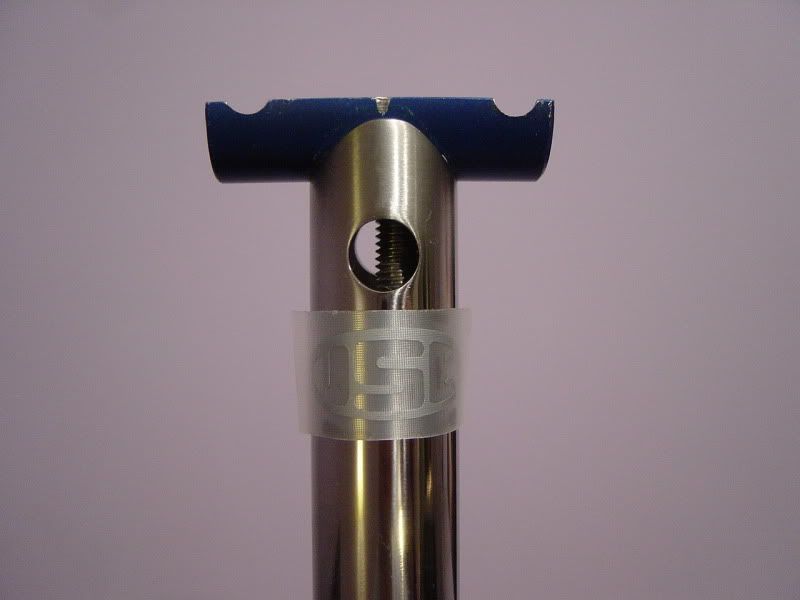 I decided the name graphics looked better when they sloped towards the head tube :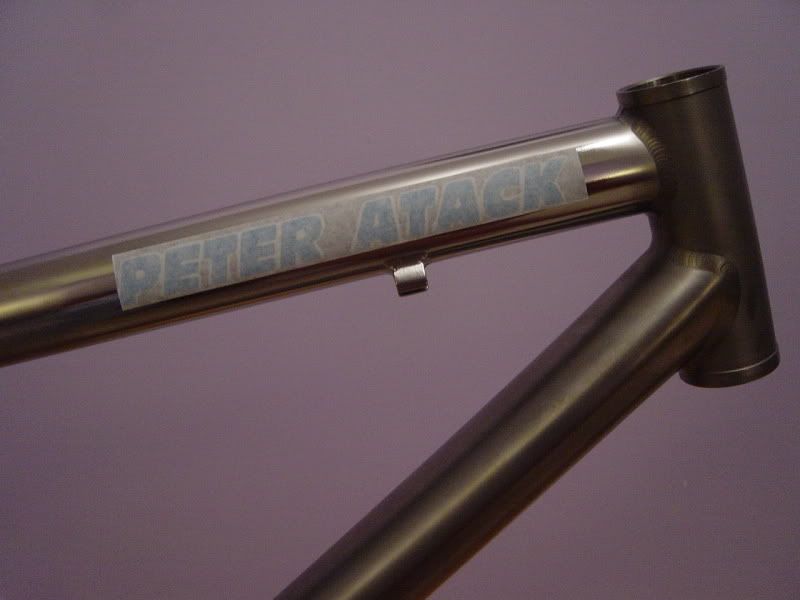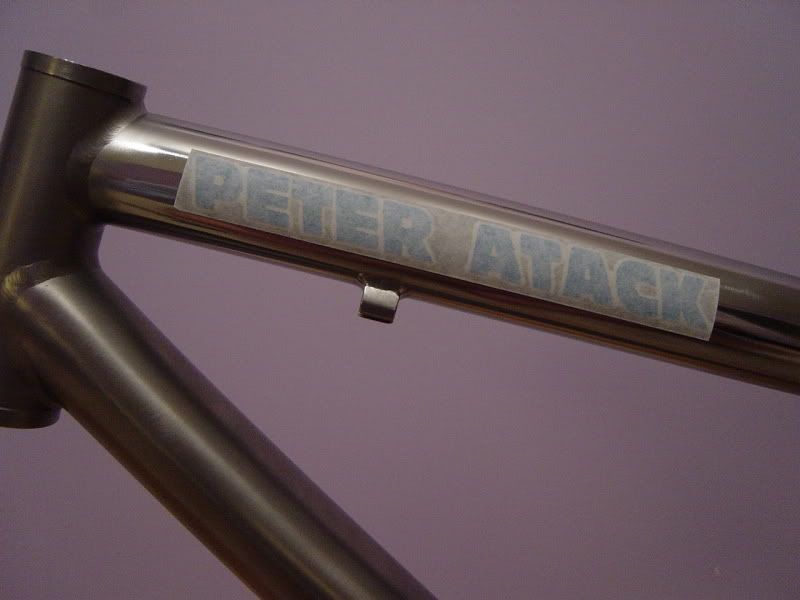 Hopefully they will survive the blasting process, I will find out tomorrow…
I won't be able to do the bits myself this time (large booth – suit and breathing equipment required etc) but if the opportunity presents itself I will see if I can snap a few pics.
For info, so the finish matches the frame, post, stem, bars and bar ends will all get done at the same time
WD
PS : Sorry most of the frame pics are a bit dark – It was only finished late and indoor lighting makes taking pictures of polished stuff really tricky
I will try and get a few more (with all the bungs in etc) in daylight before it gets blasted.