Well I have some proper net access as we are at the (future
) in laws and X factor is on the telly ... Might as well do a quick update
The CRC delivery arrived, all OK
but the post shim was the wrong size
Goodridge gear and brake cable set :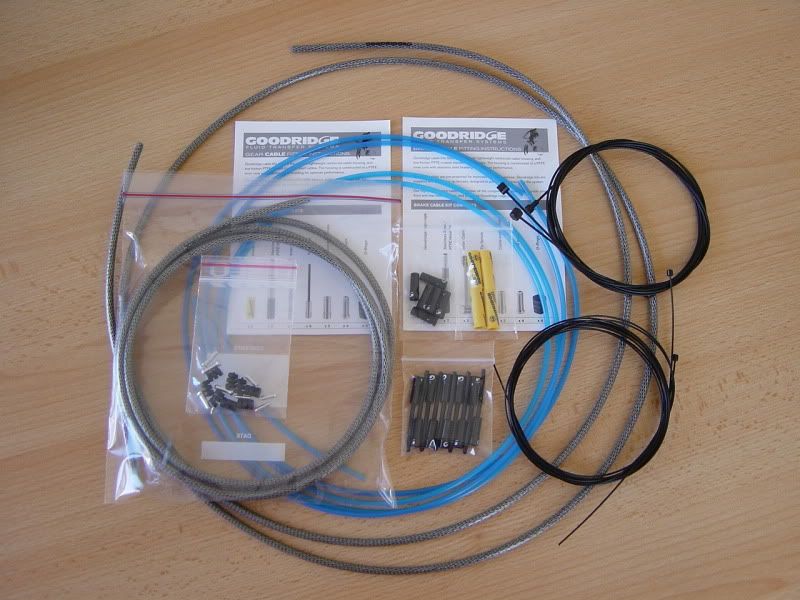 Really are quite nice (when you have only had plain black before
:lol) :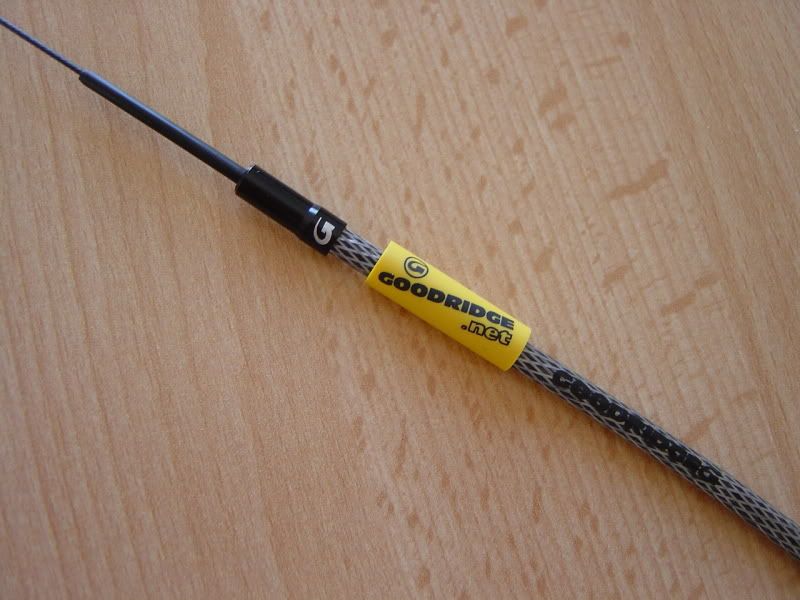 Picked up a USE Ti courtesy of 'kase1983'
there was a couple of small nics in the one supplied but the one on mum's orange is perfect and as the post is always really low – I swapped them over as the marks are well hidden
It's the second time mum's orange has come to the rescue with a USE Ti ... :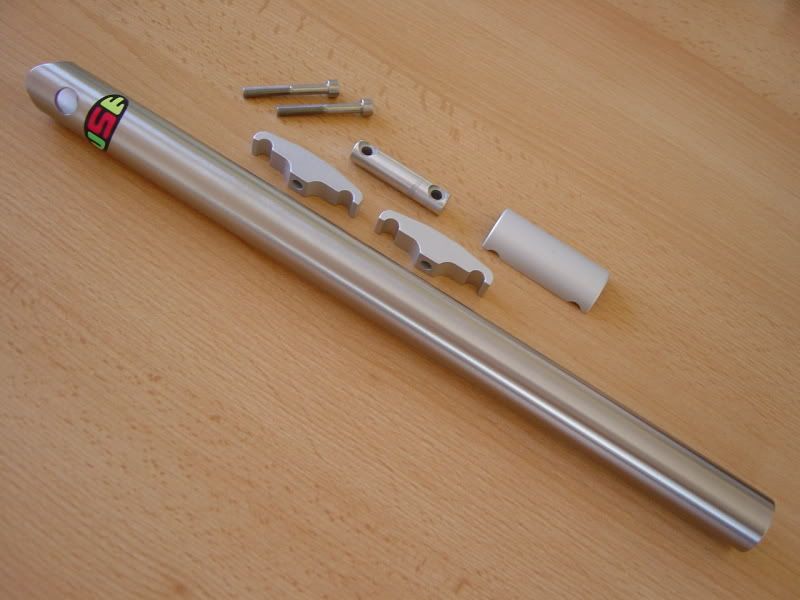 The bolts will be swapped for Ti and the 'barrel' part of the clamp needs replacing but I have another on the way
The other parts of the clamp are new but the new clamps come with a slightly smaller diameter barrel
I have always found the USE Ti posts to be sharp around the top (Gouging the ally cradle
) so I have rounded them off a little :
The combination of Titec bars and Titec fat head stem means that the standard bar shim isn't wide enough
(Old shim at the back) :
I couldn't find a shim wide enough so I made the new shim from a USE thermoplastic seat post shim, cut down with a widened slot so it clamps down (leaving a 3mm gap). I got a 25.0mm to 28.2mm shim i.e. 1.6mm wall thickness. 22.2mm (bar) +1.6mm + 1.6mm = 25.4mm (stem clamp).
From left to right – Standard USE shim (but this one's ally, and going back ...) – modified shim – original shim :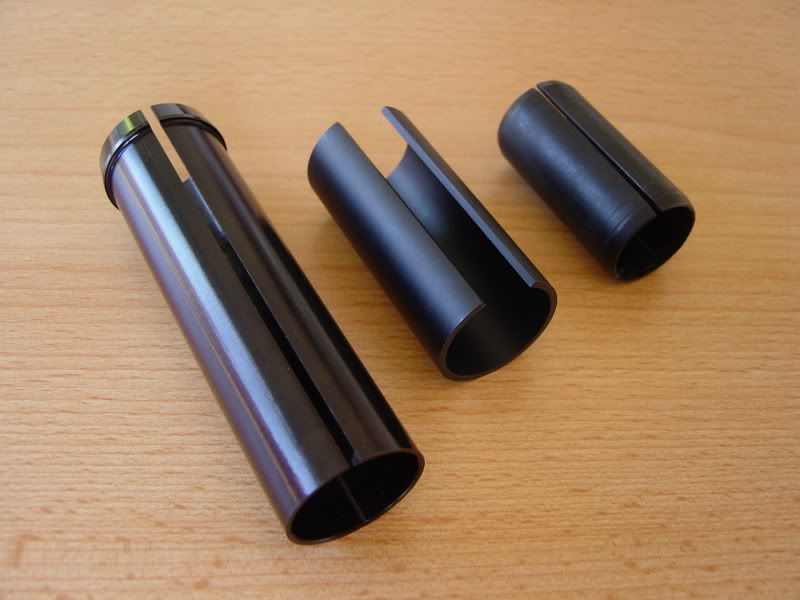 WD