Pics as promised
A bit of Ti first to get Saltyman's attention
'Cheap' Chinese Ti seat clamp (Very nicely made though and only £13.99 delivered to the UK
) :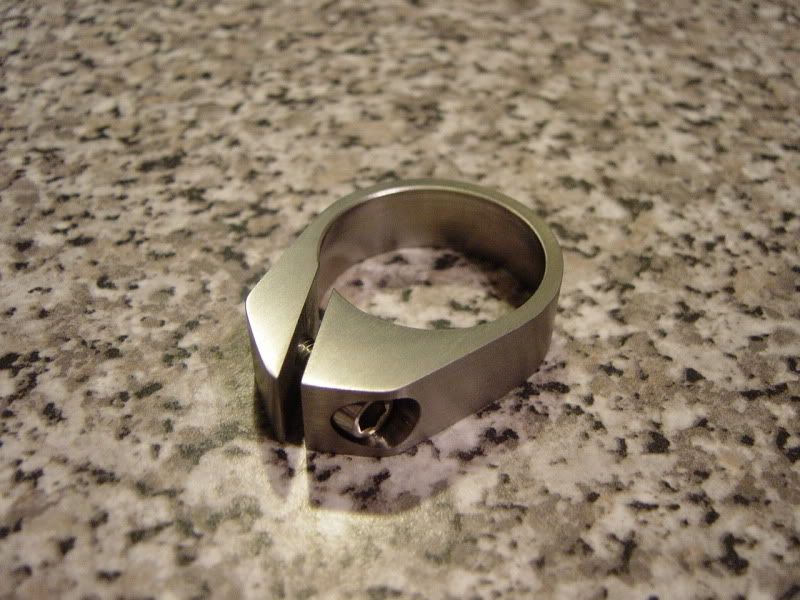 More Chinese Ti (same source as above) :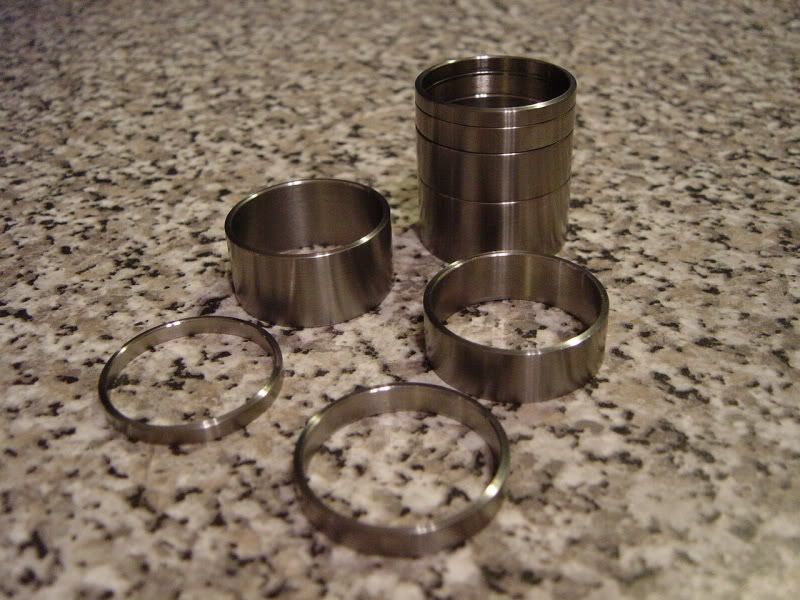 I won't be using them all ! But there will be a good stack of them on the build (50mm's worth) as the head tube is relatively short and I don't want to limit future use of the forks
I went with Ti as the wall section is thin and suits the Ti stem perfectly – It would have looked a bit silly with 'large' diameter carbon ones on it
I also checked the diameter of the King top caps to make sure they didn't overlap the edges
Both the clamp and the spacers got fettled slightly to put a dead even brushed finish on them.
Titec 'Pork rinds' :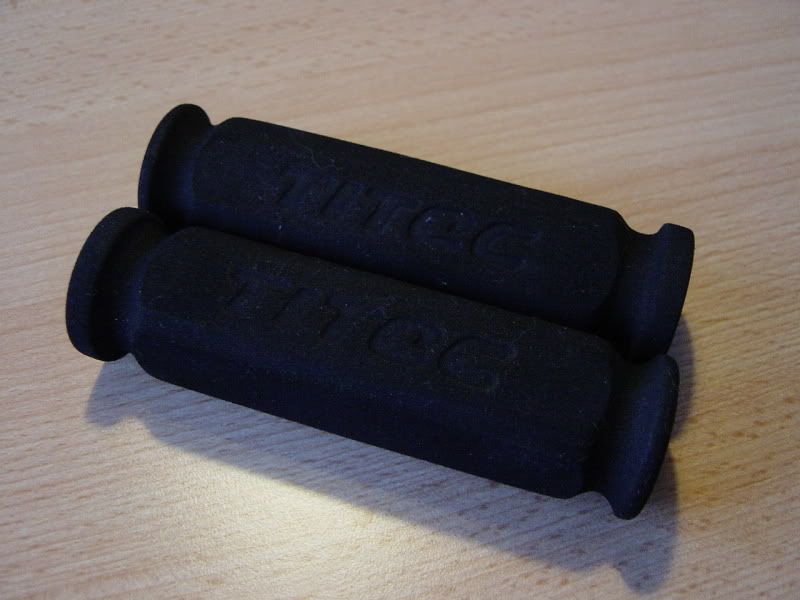 These and the tubes / tyres are the only 'true' weight weenie components
and I don't think any of these will compromise the bike in anyway (for what I will use it for)
Frame protection :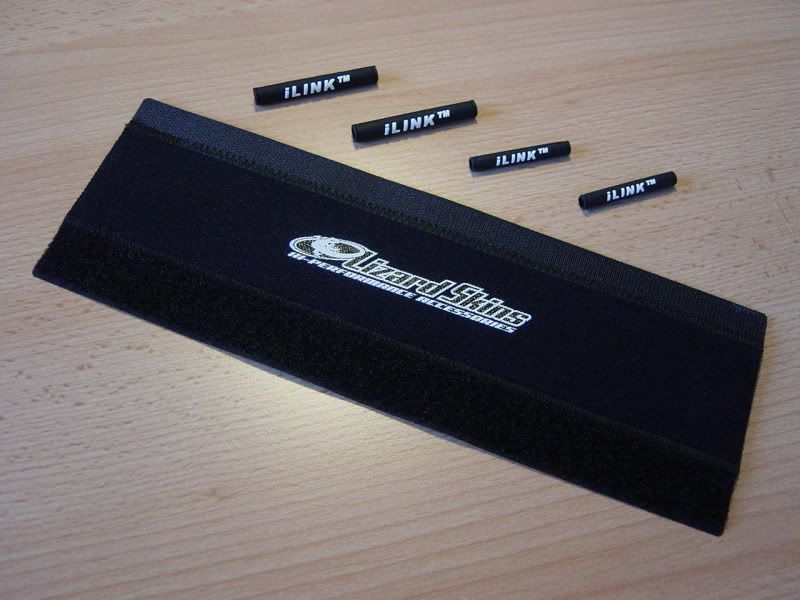 I have used the silicon tubes on the BV build – they are nice quality and look really cool fitted
I could also do with some small round helicopter tape patches (about 12mm diameter) in a 'thick' (rather than standard vinyl) material – similar to the material that the lizard skin patches are made from. Any ideas / recommendations ?
Dura-ace / XTR Chain :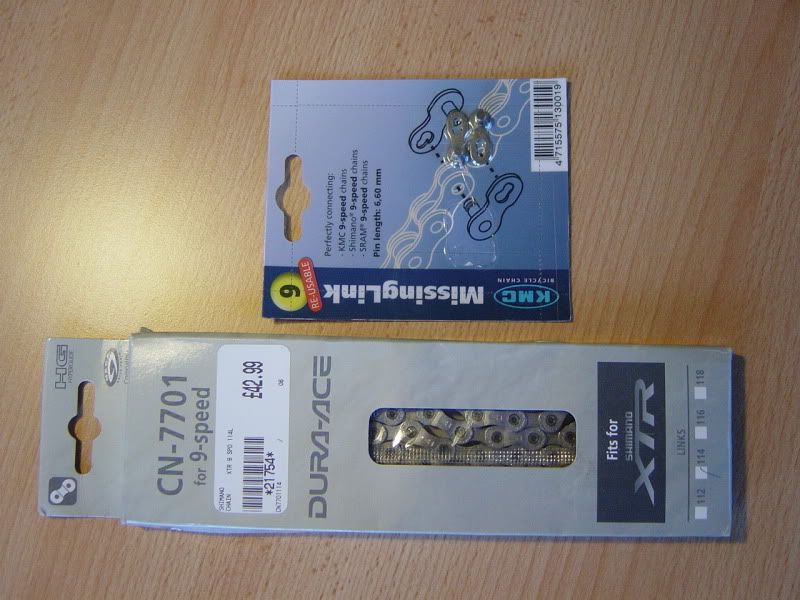 Note I didn't pay that price
(less than half of that
)
I will post the weight sheet up as soon as I have added the USE Ti post to it (collecting from the post office on Friday):D
WD