IT'S ALIVE, ALIVE I TELL YOU! I have created a monster!
OK so with that out of my system here's an update on the build, she is finally a rolling chassis and I now have a good idea of what direction this build is going.
The frame has been to the powder coaters and is now finished in RAL 7002 Olive Grey. The finish isn't too bad but there are some signs of pitting to the Ali showing through but not a bad job and best of all free
.
I have started building it up now and fitted the Monster Ts. Good God they are tall and HEAVY!, this thing is more nose heavy that the illegitimate offspring of Barry Manilow and Barbara Streisand but then its supposed to be gravity assisted.
Next up is to strip down the Hope M4s, polish and the refurb them.
I am undecided on the gear set up yet 1 x 9, 1 x 10, 2 x etc etc, but as this will be thrasher rather than pure DH I probably will need a granny ring.
The wheels will probably get swapped for something a little lighter.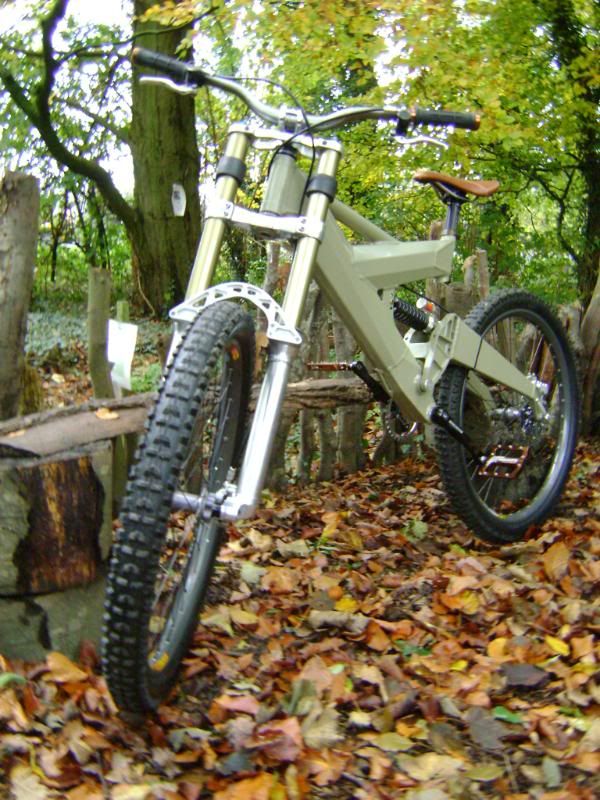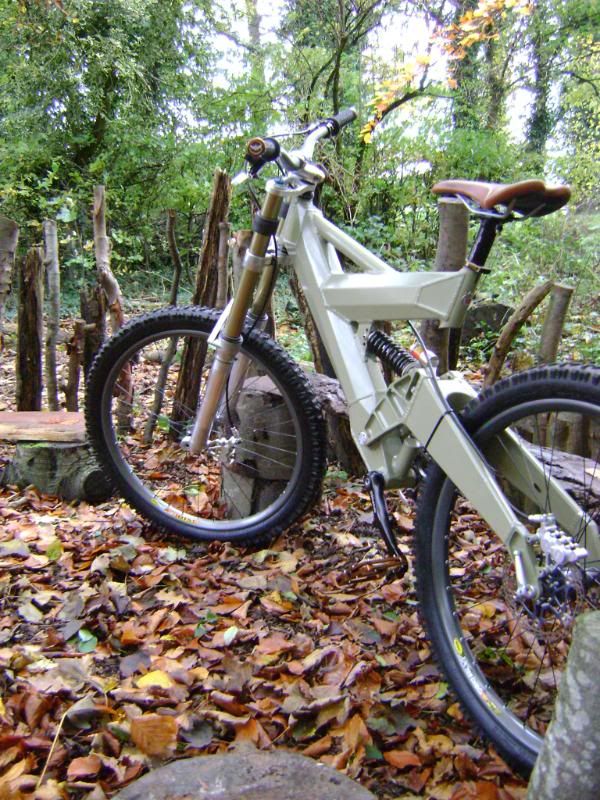 More to follow in due course