hi folks, thought id share some pics of my latest hack.
thought id go with the new pace 104 frame but after getting a couple of faulty ones sent to me from chain reaction ( seems they had a bad batch, weld overspill into the seat tube ) i changed my mind and went with the cove. i think it was for the best anyway as the cove is more suited to my riding.
the ride of this bike reminds me of my mates kona explosive which he still has from the early 90's.
i'm not 100% happy with the build, i will change the the crossride wheels for some hope/mavic 117's as the crossrides imo feel dead in comparison. also the brakes from shimano deore to some hayes stroker ace's.
heres the pics.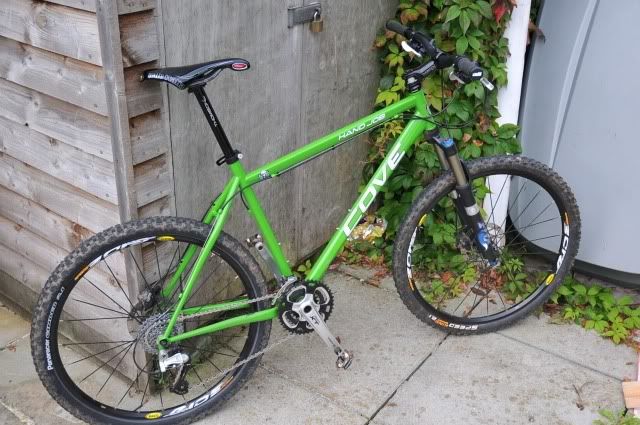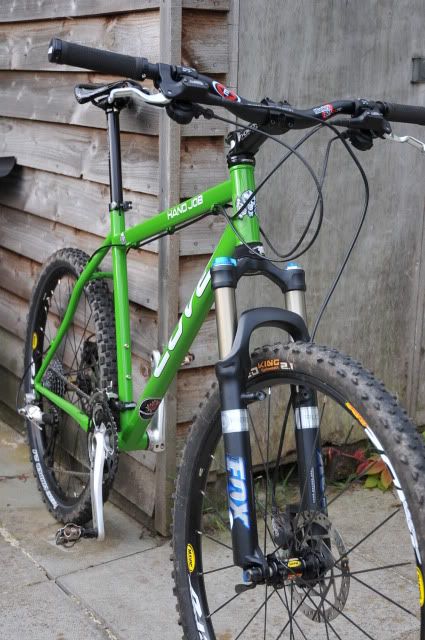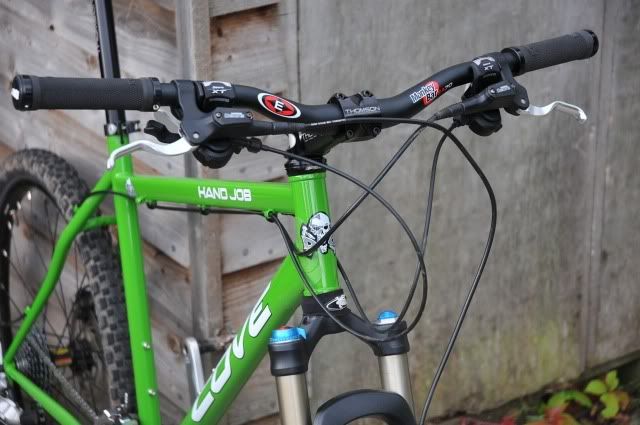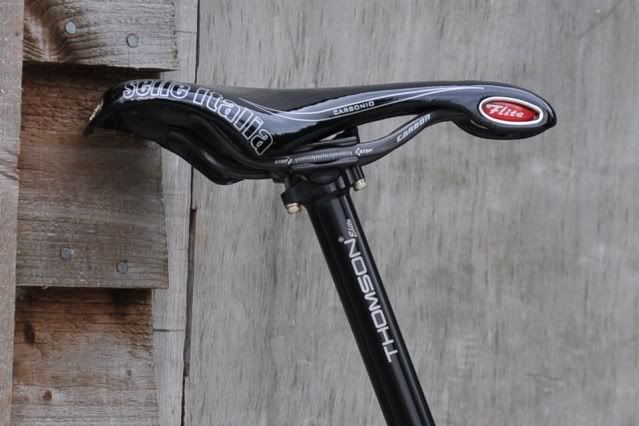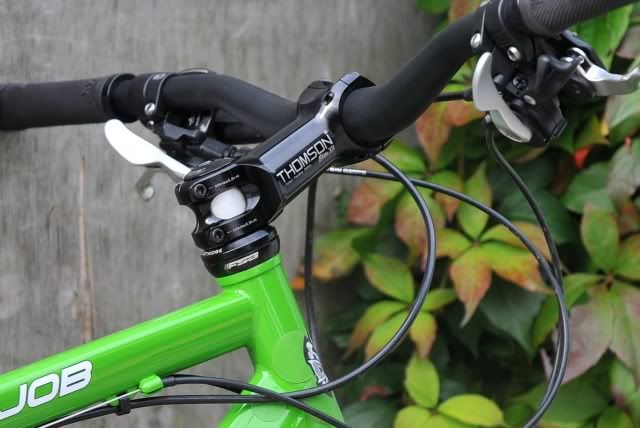 here's the spec-
cove handjob frame- tange prestige tubing
fox f100rlc forks
shimano XT-
crank
11-32 cassette
mechs
shifters
pedals
deore brakes
thompson seatpost/stem
easton ea70 bars
selle italia flite kit carbinio saddle
mavic crossride wheels
fsa orbit extreme pro headset
hope you like it, i do !