Older forks and frames do not have mounts for disc brake hoses and although there may be gubbins thatr can be bought, I was using strips cut from plastic bottles held to the brake boss via a bolt. It worked but well, looked like strips cut from plastic bottles held to the brake boss via a bolt.
So having some 3/16 hose clips, as used for car brake pipes, thought I'd make something nicer looking and lighter.
Forks tend to have M8 thread for the brake bosses that are removed. I put on a short length of M8 thread onto an 8mm aluminium rod from B&Q and cut it a couple mm above the thread - the unthreaded part to stop the plug from screwing all the way in. I drilled and tapped M4 and finally a saw cut to act as a screwdriver slot (I hack saw bladed is used to screw the plug in).
first photo shows the plug - the M4 hole is offcentre since I do not have a lathe and next photo shows it fitted.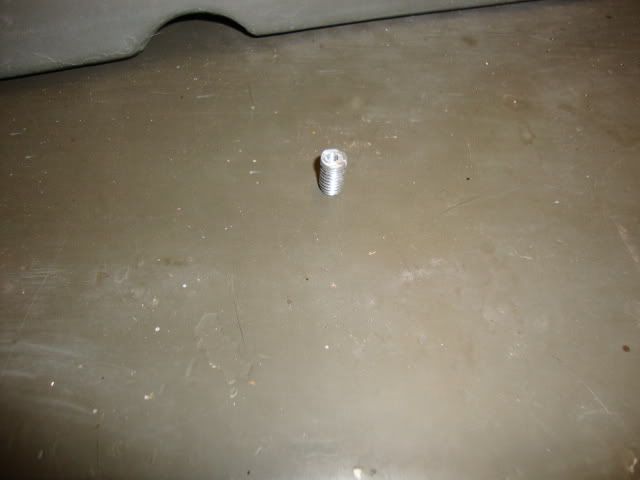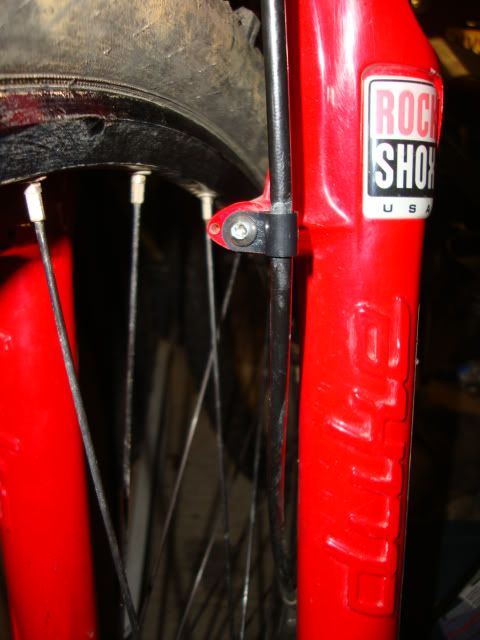 The rear brake bosses are tapped to some fine possible non metric thread, larger than M8 so I could not make a plug from aluminium.
I have strip of plastic and made a T-shaped plug, drilled to take a self tapper. Photo shows home made cutters. Some fetting with a file was needed. For the second of these plugs, I used a hacksaw to put some thread - very crude but worked well enough to allow t he plug to be screwed in. Left hand shows previous mount - cut down brake boss, plastic bottle strip and bolt - right hand shows the plug, clip and tools to make it.
Last photo shows the plug fitted.