Ive got a 1996 Lave Dome that I was using for xc, as much as I didnt want to, as worried about damage.
Finally got hold of a 1998 Cinder Cone.
When it arrived from Scotland, to say it was in a bad way was an understatement.
Spent a night at work fully stripping her down to just the frame, then cleaning every thread and preparing it.
I was going to respray her, as she's suffered a little cosmetic scuffs, but then decided, that as it was going to be used for some pretty hard xc, seemed silly to respray.
Slowly got hold of parts to get it up and running, and its an on going build, but then isnt every bike.....
So far stands as this,
1998 Cinder cone frame
Marzocchi Atom Race 80 forks
Blue Hope Ti-Glide rear and Ti front hubs on new mavic rims (looking for red hubs)
XTR Cassette
Magura Raceline HS33
Middleburn RS3 cranks and middleburn rings
Race Face bars and stem
Use Sus post
Charge spoon saddle
Deore mechs and shifters (temp)
IRC Mythos tyres
X-lite bar ends
It rides amazing and climbs like a goat.
Used 2-3 times a week currently and racks up mileage no problems.
Plus its fantastic when you go past all these new school riders on full sus xc bikes and they all stare as you laugh and disappear off through the undergrowth on a quest for uncharted trails.
Can only tease you with this picture untill I grab the rest from the phone later on.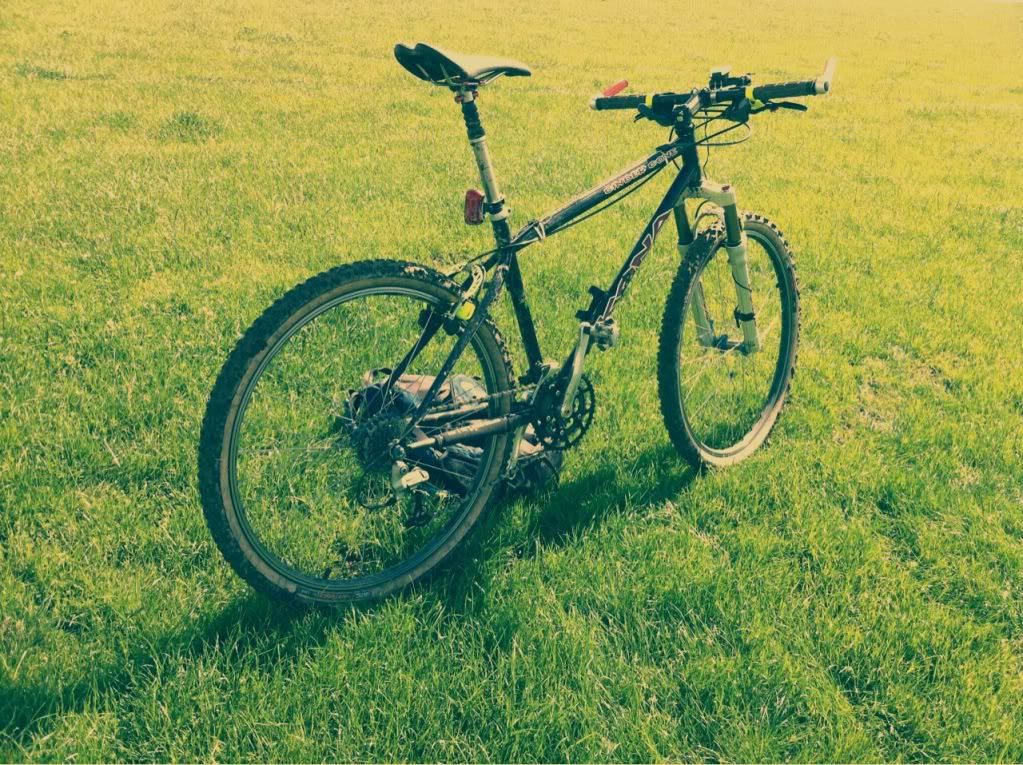 "Follow the small animals, they make the first paths" - Jo Burt

_________________
1996 Kona Lava dome
2012 Custom Orange Alpine 160
Colnago Master Olympic