Hi all.
Just thought I'd share this one with you. A while back I thought I'd write to mbuk and tell them about the bike. So under the slight influence of rum a letter was sent with not much thought about it. Today I find this....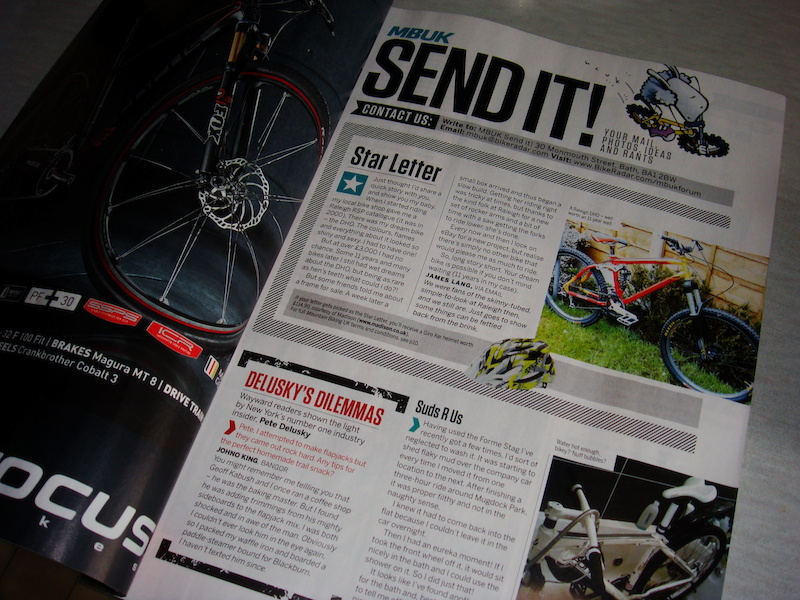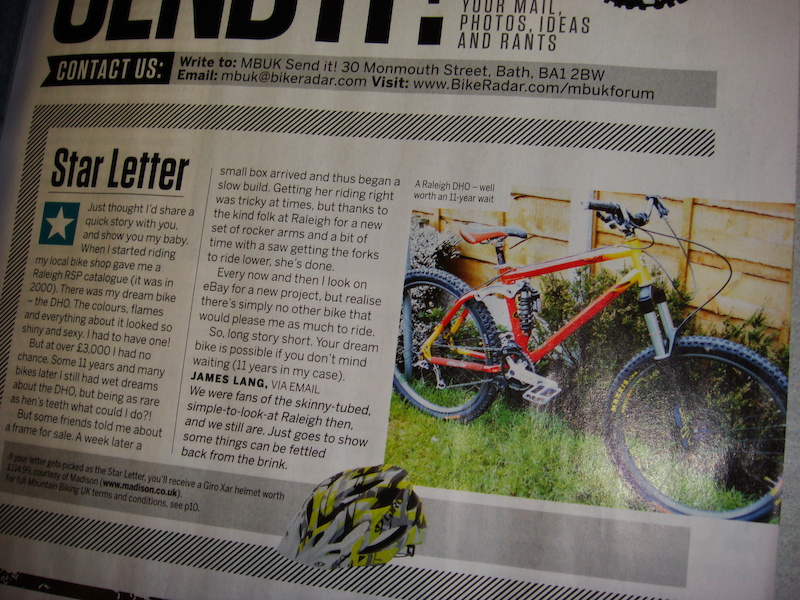 So made it with it. It really is a pleasure to ride it. The suspension really does work well and regardless of its age, I'd say it could compete easly with any other my other dh bikes (an asx, stinky supremes, gemini).
And the helmet will be a welcome replacement for a 2003 giro Xen.
best regards, and safe trails
J