After some careful thought recently, and a little cull of the bikes to concentrate my efforts, this little project started to emerge as the one I really wanted to finish and ride.
I have been slowly gathering parts over the last year, with a clear vision (excuse the pun) of what it was going to look like.
The frame was stripped down, and the front and back halves sent away for stripping of all the faded and chipped anodising. The decals were carefully peeled off and have been stored safe, awaiting a reprint.
I had decided that the front would be polished and the rear powder coated, but when I put the 2 halves together, I was less than impressed. The frame was just too shiny! It needed to be Grey. So, back it goes to the powder coaters for a nice slate Grey finish. There's no way I was getting it re-anodised as the surface is too rough to give a smooth surface, plus powder coat is tougher and can be touched up easier.
The shock is a lovely DT upgrade, while the front forks are slightly later Pace 80mm ones.
My build will largely be M953 XTR, Black Thomson post and stem, Black Hope Ti glide hubs with black 317's, Hope XC4's and a Middleburn RS7 chainset. After my Amps,I liked the cross country suspension experience, but wanted it in a tougher, more reliable package. This frameset is widely regarded as one of the best, and most proven single pivot designs there is. Double world championship wins back this up, although speculation has it that the rider used very high pressures in the rear shock! Either way, it won!
I'll let the pictures do the rest of the talking until I get the front half back in Grey.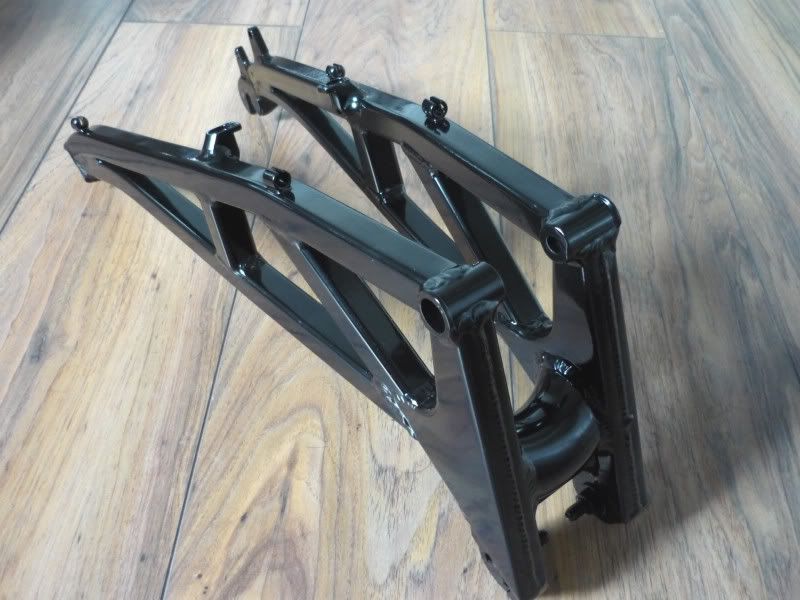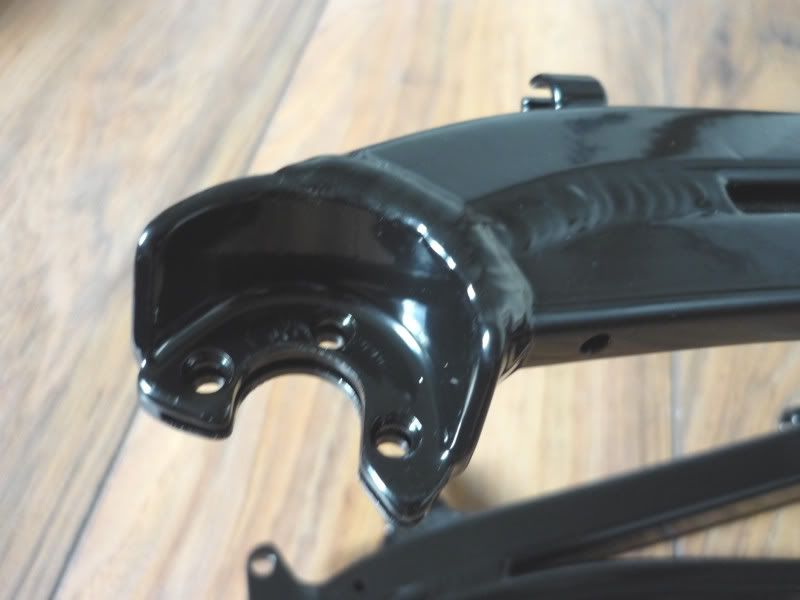 _________________
1990 Marin Team Titanium, 1991 Marin Team Titanium, 1993 Marin Team Titanium, 1994 Marin Titanium FRS, 1995 Marin Team Titanium, 1995 Marin Eldridge Grade, 1996 Marin Team Titanium, 1998 Marin DH FRS, 1999 Marin Team Titanium, 1999 Marin Mt. Vision Pro, 2015 Marin Mount Vision C XM9

1988 Concorde Colombo, 1990 Raleigh Dyna-Tech Cronos Titanium, 1992 TVT92, 1993 Colnago Master, 1997 Colnago Master Olympic, 2005 Look KG481-SL, 2009 Look 586

WANTED: Marin Titanium - pre 1990, 1996 FRS, 2007 25th anniversary