... or is it?
Any way, here is the very almost complete Pace RC300 which alongside my RC100, RC200 and RC500 represents the completion of my initially intended collection of Yorkshire made square tubers.
Specification:
Frame- Pace RC300
Fork- Pace RC31
Wheels- Hope Hoops
Rims- Stans ZTR Crest tubeless
Hubs- Hope Pro 3 XC3
Skewers- Planet X carbon/ti
Tyres- 2.1 Michelin XC AT
Brakes- Magura Marta SL
Rotors- Hope 3 bolt (how retro!) 160mm
Headset- Arcos AC3
Spacer- Generic 10mm carbon
Stem- Control tech
Bars- Easton EA70 (looking for a nice carbon bar eventually)
Shifters- LX 9 speed (will be swapped out for either pauls thumbies or silly light grip shifts)
Grips- Specialized lockons
Bottom Bracket- Customised Tune titanium hollow spindle
Cranks- Middleburn RS7 Duo, 44/32T Ti Skewer inplace of crank bolts
Chain- Shimano XTR
Pedals- Crank brothers egg beaters
Front derailleur- Shmano M960XTR
Rear Derailleur- Shimano M570 LX (currently but looking for an XTR or something more suited)
Cassette- Shimano M770 XT
Seatpost- FSA SLK Carbon
Saddle- Flite Titanium (no padding or cover
)
I'll get it all weighed once I have made the changes I have mentioned, but it should be light!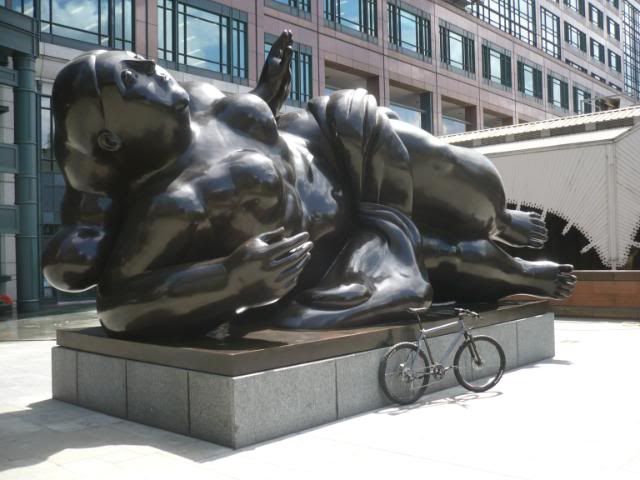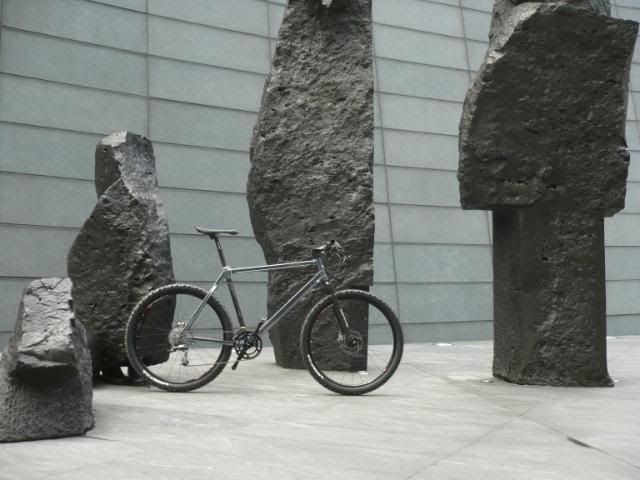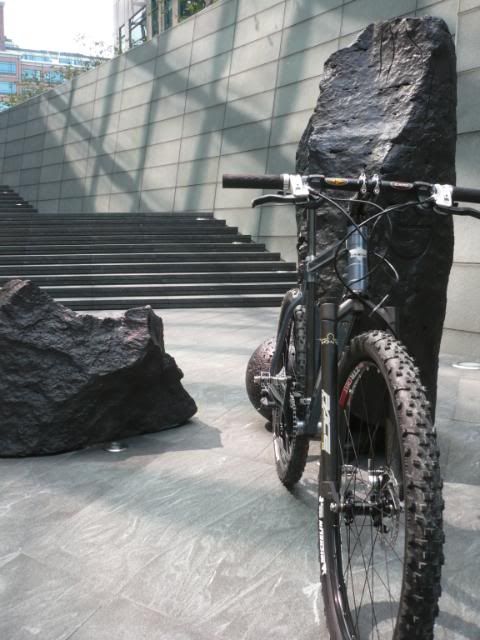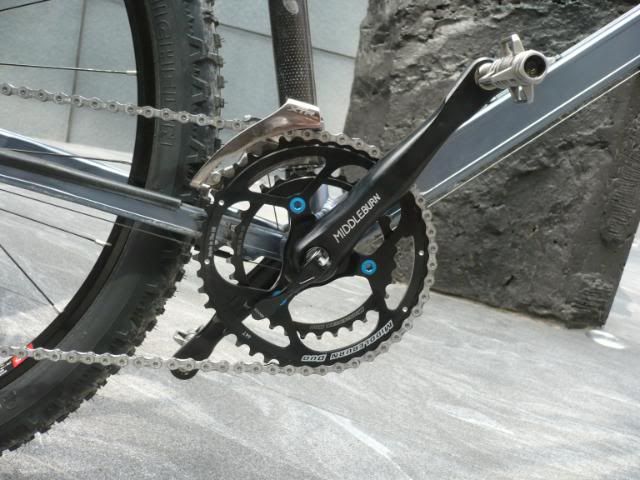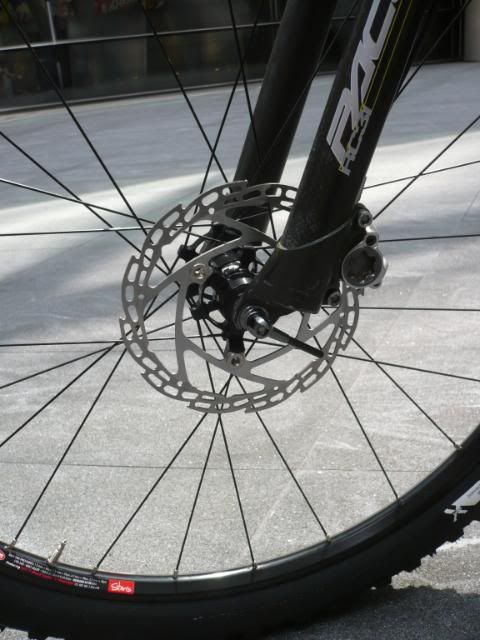 Now do I go for an RC250 for completeness sakes?

_________________
[size=67]Where we're going we don't need roads!
Under cover operative of the YVMBAPFS cartel.

The Pace fleet:
16" RC100/ 21" RC100/ RC100 Trials prototype/ RC200 F5/ RC200 F8/ RC250 Trials/ RC300 Gunmetal/ RC300 Silver/ RC500 F1 DH