Ain't been rushin', been taking it nice n'easy....
Got all the cabling done and dusted, toeing in remains.
Front Brooklyn Machine Works Snot Rocket: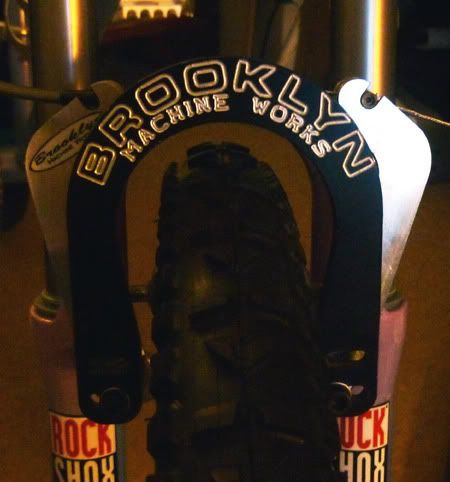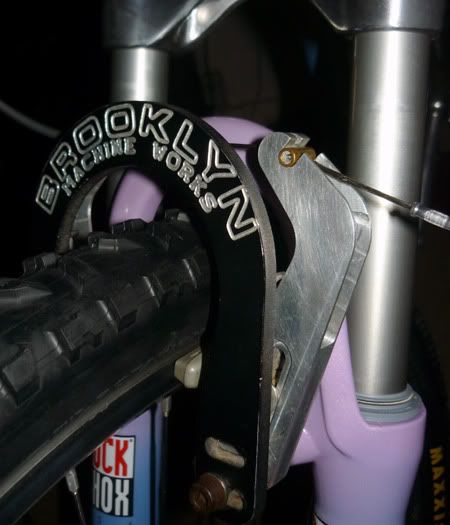 Close up of the Real lever, colour matched Oury grip and the XT Thumbie: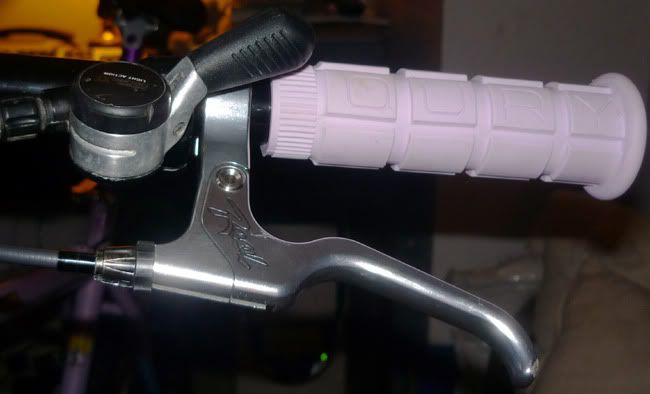 And the almost-there side on shot with Gordon the gnome: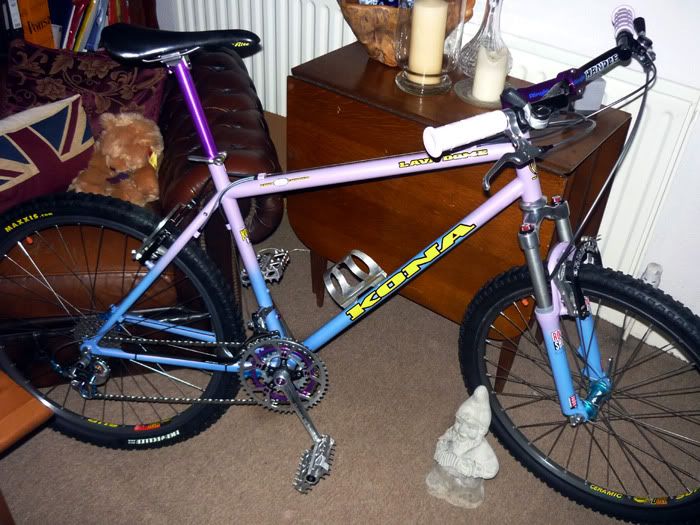 The bars are a pair of Rody's Groovy Cycleworks 'Luv Handles' if anyone wishes to know.
Just waiting for the headset spacers to arrive, popping more air in the tyres, toe-in the brake pads and sort the the rear mech out, might add a cog-hog to the front Snot Rocket, dunno yet.
_________________
Website: http://www.developmentbikes.com
Facebook: http//www.facebook.com/TheDevelopmentRacingTeam