As a good few of you know I had a load of problems getting this painted, alas it's now all sorted (Phew!) and I've started to put the bits and pieces together ....slowly. Still need to pop through to the LBS to get the BB and rear mech hanger threads re-tapped, probably get across after work tomorrow evening all being well.
Apologies for the 'grease spots' in some of the photos, oh and the half drunk cup of coffee!!
Here's the frame when I got it from LeGrandeFromage way back when:
Then when it came back from the (second) paint job:
Rear Brooklyn Machine Works 'Snot Rocket' brake and booster:
Polished up Kona Seat clamp with Ringle skewer, I'm waiting for a shim to fit into one of Elite's Ringle 'Holey' reproduction clamps and this will be changed over eventually:
Ringle 'Moby' and Flite:
Forks before they go to Tim Flooks for a full service: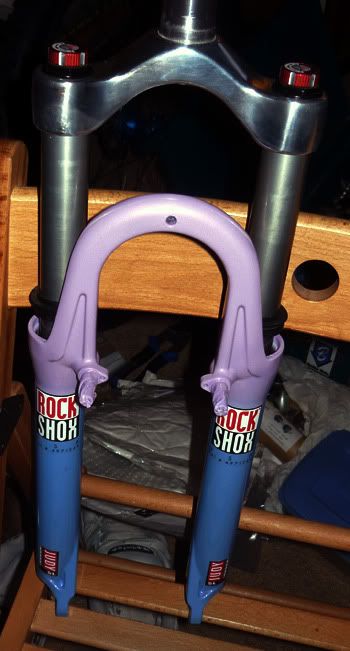 And the side shot so far (it's Ringle 'Slamma Jamma' headset btw):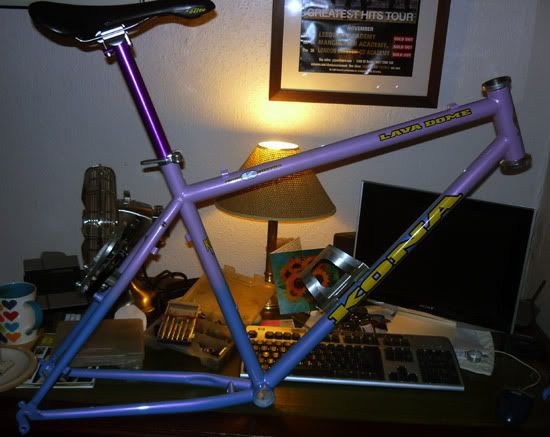 More to follow shortly.....
_________________
Website: http://www.developmentbikes.com
Facebook: http//www.facebook.com/TheDevelopmentRacingTeam