Right, here is the latest pics, fitted a 2.7 tyre to the rear, unused S/H (bought off here) 3.0 Nokian tyre to the front, 11-34 dinnerplate cassette, i recon with this and a 32 ring on the front i should be able to climb most hills (ha).
This will actually be the first bike with a nine speed cassette i've owned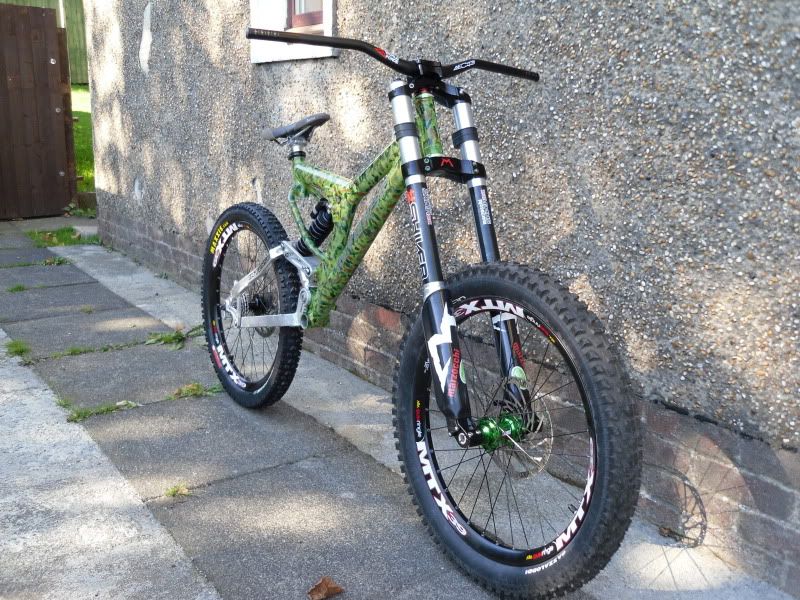 Took a chance on a 24x2.7 fitting in the rear but it fits, just.
The Devil's in the detail.
Will get a verdict on the Hope brakes next week (with the LBS for a service), should have some cranks and other drive train bits too.
Although at the rate this build is progressing dont put the kettle on for updates