Again, another month or so passes with a little bit of progression
Couldn't resist slotting some wheels on it to see how it looked and to check the rear rotor positioning was A-OK with the Spooky mount. All's good, just needs slight shimming of the rotor to bring it into line.
Finally took delivery of some Hope Bulbs this week ready for building sometime soonish, so can't wait to get the rims i have for it built up!... Lacking the necessary bike funds to throw at it right now with it teasing me on a daily basis to get done.
Also some nos gold Azonic bars (shimmed) in place of the wingbars as wasn't entirely happy with them. They kinda match the stanchions which i like and are period correct. Look heaps better i think with a nice sweep to them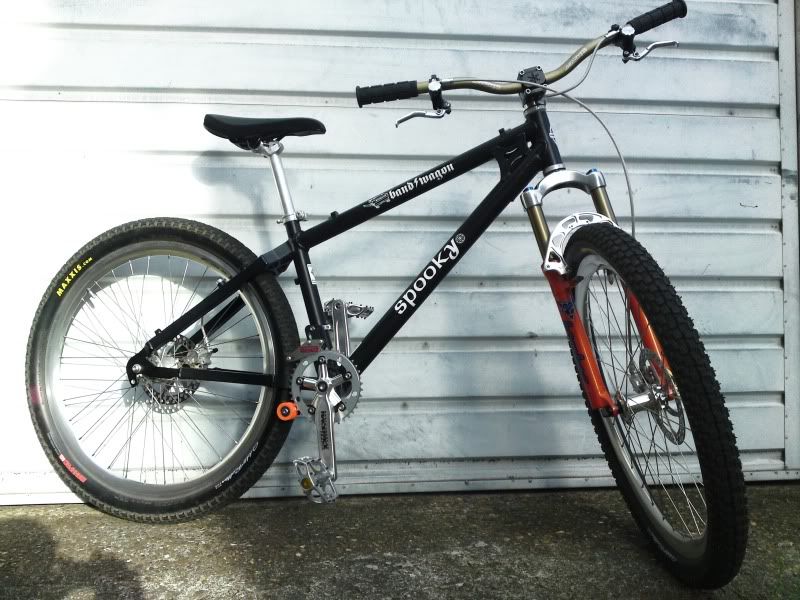 more shiney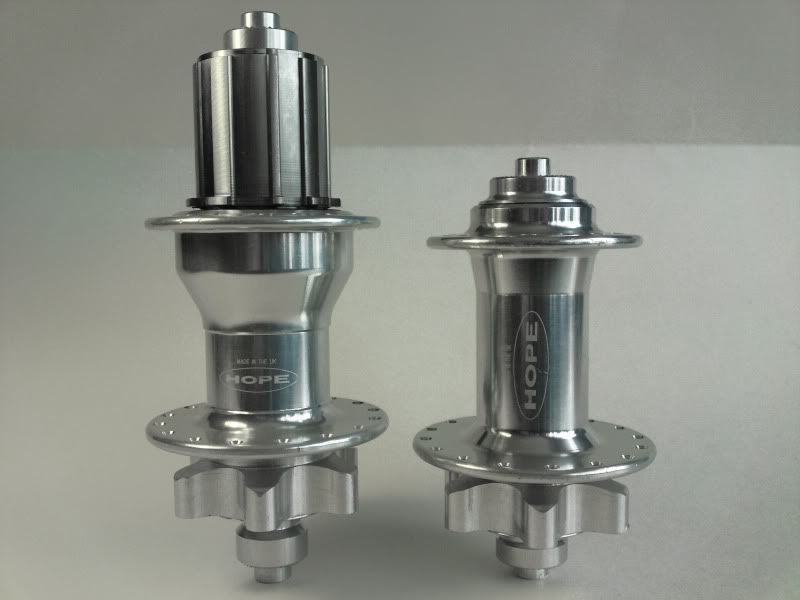 so it continues..