A reduction of bike related matter and I haven't posted on here for quite some time.
Here's my 'Frankenbike' - Built to be the unicorn of one bike for all pursuits...No idea where to post it!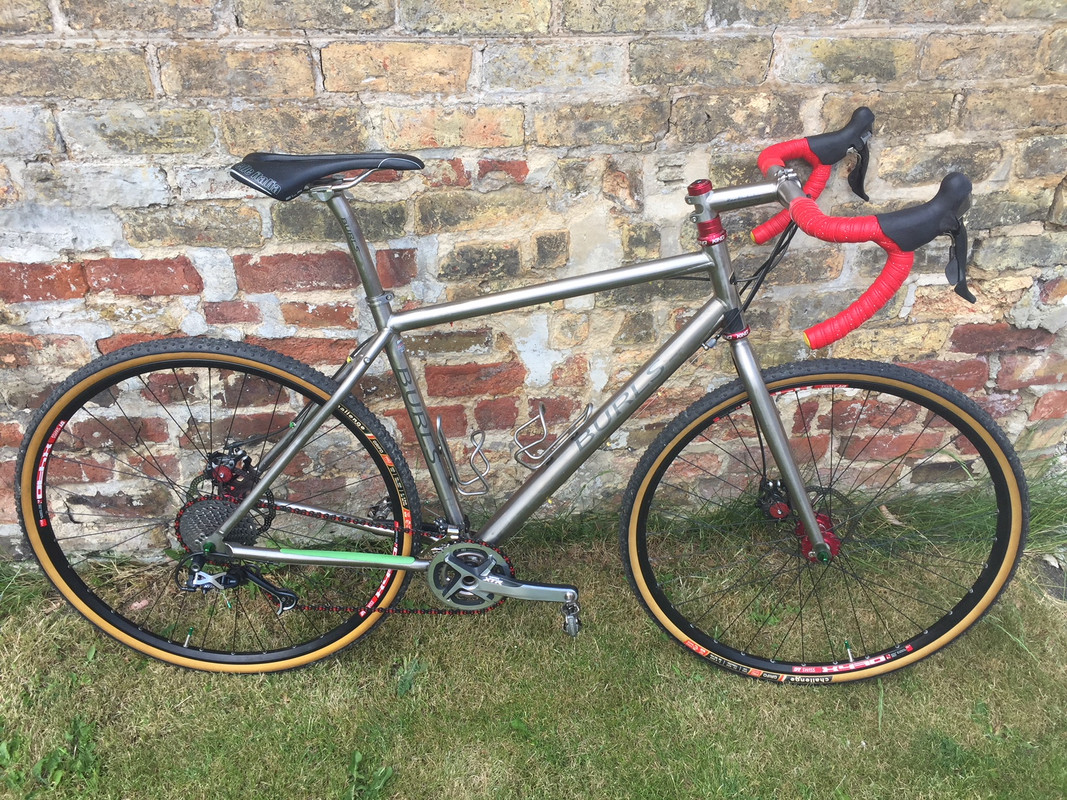 It's based on a Burls 29er frame that was custom built with a shortened top tube so the geometry is Road/Cyclocross like.
Built up with Dura Ace shifters, XTR cranks and mechs with avid BBs.
It's a Ti Frame, Seatpost, Stem, Forks and even Ti Compact Drop bars which I managed to track down from Deluxe Cycles in Brooklyn.
It's kind of a rigid MTB with drop bars and 29" Wheels (that you can fit road wheels on)
I'm really enjoying it...
And you get to use cool gum wall CycloCross tyres made by Challenge Grifo...It's not really retro, but it is retro inspired

_________________
OS Blackbuck 29er
Burls Ti Frankenbike/Cyclocross