Right, first things first and that is to apologise to anyone who was initially interested in what was going on with this build.
It's been a while; nearly four years since teasing you guys with this frame, but i guess i knew from the outset that it was going to be a long winded build. A lot of that was down to it be a new, unbuilt frame.
With regards to the story behind it, there isn't too much to tell.
I came across it one late evening on eBay. I certainly didn't intend to buy another frame nor was i purposely looking, but seeing this got my brain going as it was something i thought i'd never find.
The guy who was advertising it originally purchased it from another guy in the states. The original seller didn't know much about the frame or what he really had but from what i could gather it may have come from some sort of stock clearance from a store closure. It was probably part of old stock languishing in the back of the warehouse. Anyway, it soon made it's way to the uk and then in time readvertised on eBay due to circumstances, which is where i came along. I purchased it together with a Hope hbrm165h rear brake adapter.
Being a new old stock frame made the build difficult because i knew i wanted the rest of the parts be either brand new old stock or in very good mint condition. They needed to compliment the condition of the frame atleast. Luckily very early on, a mint set of Azonic bars complete with stem was purchased from here and that set the tone for the rest. A pair of rigid forks was the next purchase with gave me the look i was looking for, again another lucky strike on eBay. Early on i knew i wanted to build another rigid single speed, almost resembling a big bmx/cruiser style. Something clean and solid. All of the parts needed to look as though they meant to be on it and therefore complement one another and the build as a whole.
The search was on...
I am a sucker for certain brands such as Azonic and Raceface, so certain parts where on my list. Slowly slowly things appeared and the parts list started to grow. Some great bargains were had too on certain bits such as cranks and bottom bracket, and mk1 Wonder Cups for 99p! I'd always liked the look of Tioga part too and they fit very well with the type of build i wanted.
Everything which was collected for the build was NOS apart from the rear hub, Azonic pedals and the Hope C2 brakes/levers. The brakes gave me the biggest headache trying to put together a complete mint looking set. I certainly bought more than what was needed, but they look the part now. I also have a pretty much mint spare set too now which is handy, should they ever be required at some point.
The pedals although good needed some work to get them looking as they do. They had scuffing to the outer edges which needed some sanding and polishing. It took some time but they look pretty much like new again and compliment the other Azonic parts.
The rims were only built last week and were the very last part of the jigsaw. I decided on black spokes to make a nice stealthy look, and a departure from the other builds i've done. There are only a small amount of polished parts i.e. the bars and pedals with the rest being all black. I think all black really suits the look of the frame and gives it a slightly more modern/mid school feel to it, something i was aiming for in my mind.
I'm very happy with how it has turned out... and more than happy that it's now done! I've only taken it out for a brief lap of my local park to bed it in and to ensure everything was all tight.
It was a blast to ride and feels so solid and precise.
It was smiles all the way
here is what we ended up with....
and thank you for you patience
-Spec-
Frame:
Spooky Metalhead
Fork:
Identiti Rebate XL 1420
Headset:
Hope
Stem:
Azonic Shorty Deluxe 28.6/50mm
Handlebar:
Azonic Chubby 2.5"
Grips:
Tioga MX Comp Lock-on
Brakes:
Hope C2 185/165 / Tioga Brake Tamers
Cranks:
Raceface North Shore DH 94 pcd
Crank Bolts:
Raceface M15
Chainring:
Raceface DH 40t
Chainring Bolts:
Stainless Steel
Cog:
Andel 17t / Miche lockring
Chain:
KMC K710sl
Bottom Bracket:
Raceface ISIS Signature DH 118mm / DMR Wondercups mk1
Pedals:
Azonic A-Frame
Saddle:
Azonic Hot Seat
Seatpost:
Tioga T-bone 26.8
Seatpost Binder:
Azonic 31.8
Rims:
Sun Big Mammoth Fat 32h
Hubs:
Hope Pro 2 Evo Trials rear/20mm front
Nipples:
Brass
Spokes:
DT Swiss
Tyres:
Tioga
Skidrow
FS100 2.10
Tubes:
Kenda presta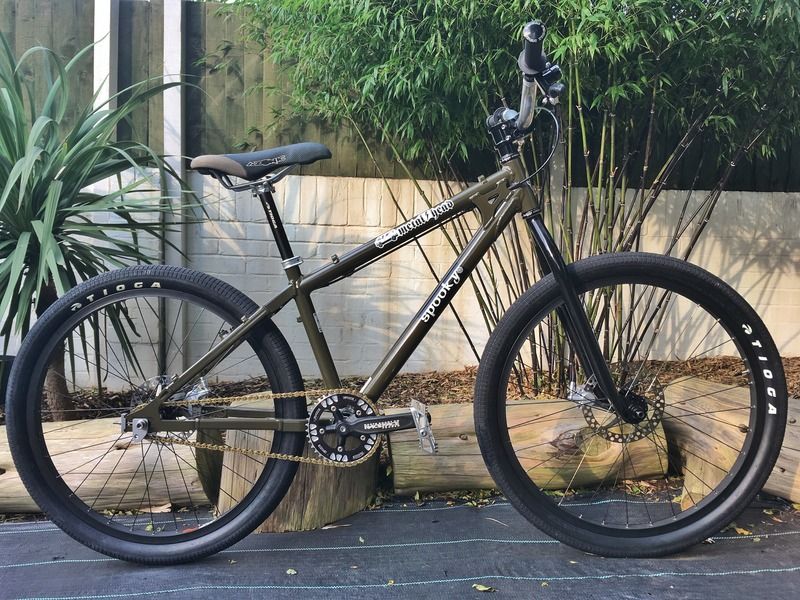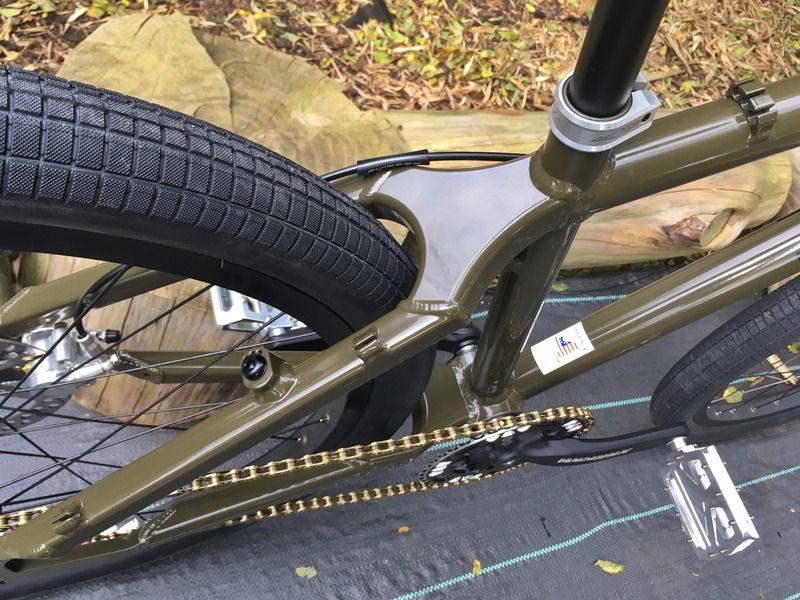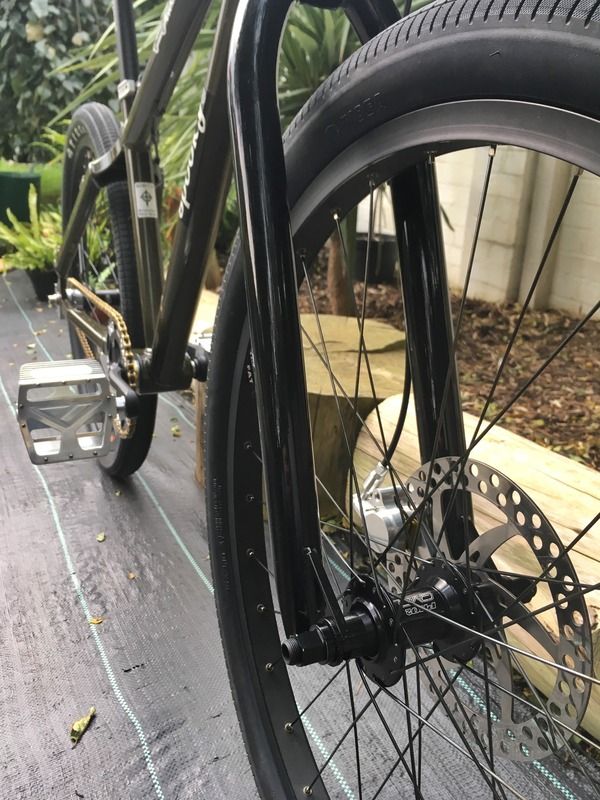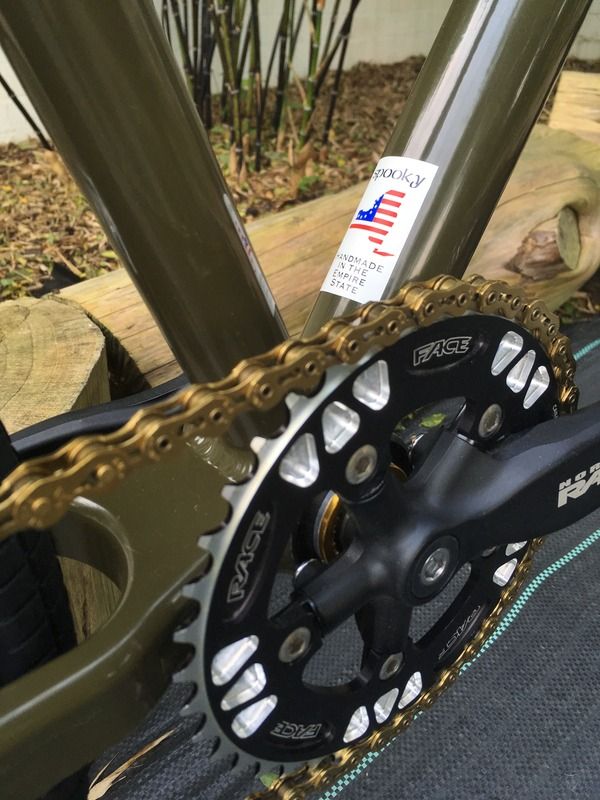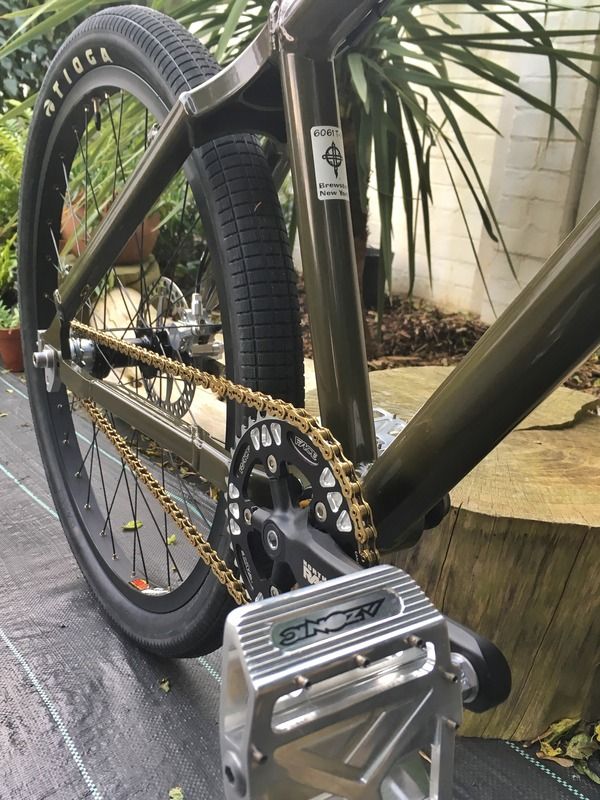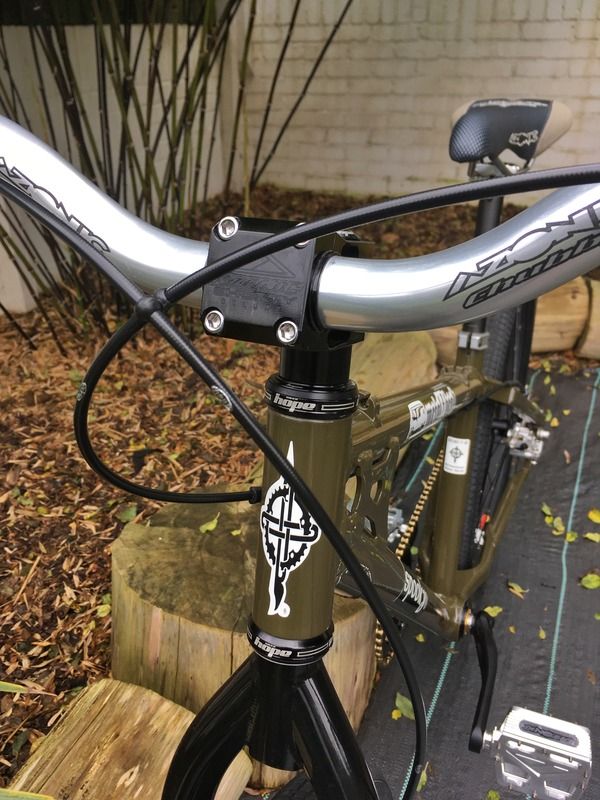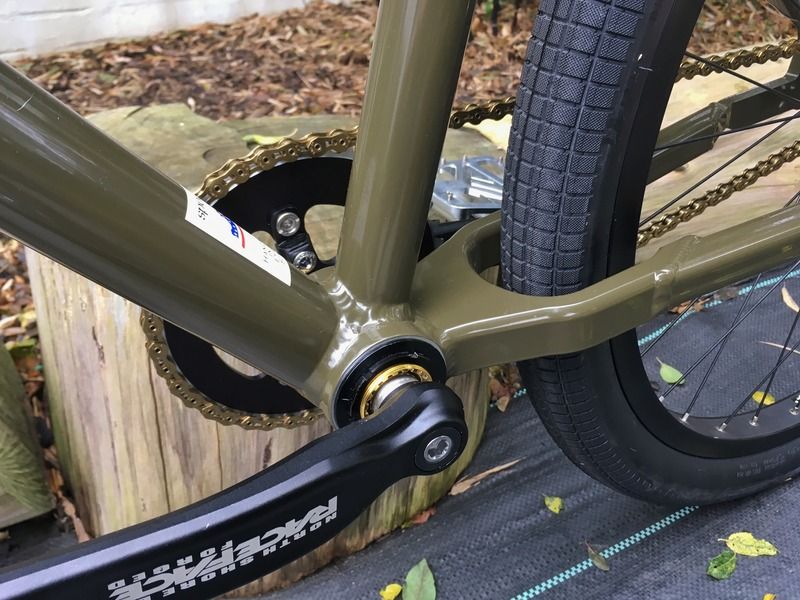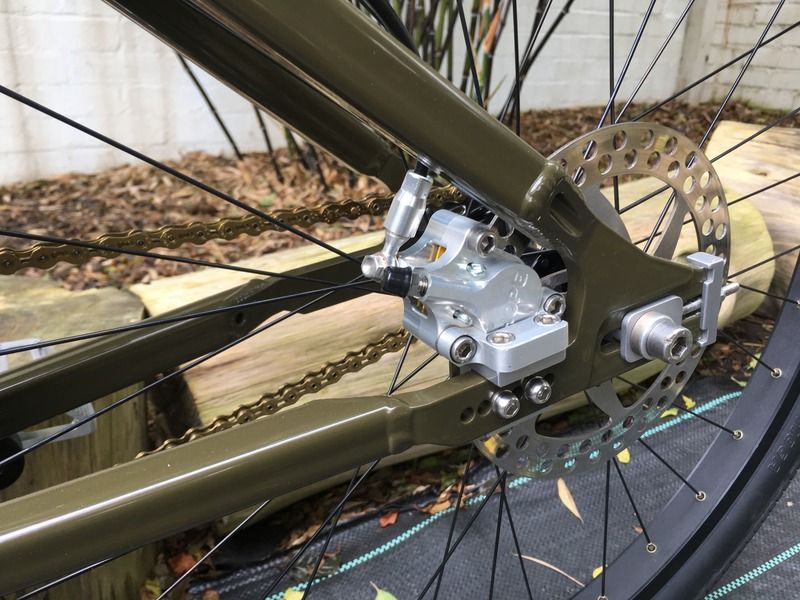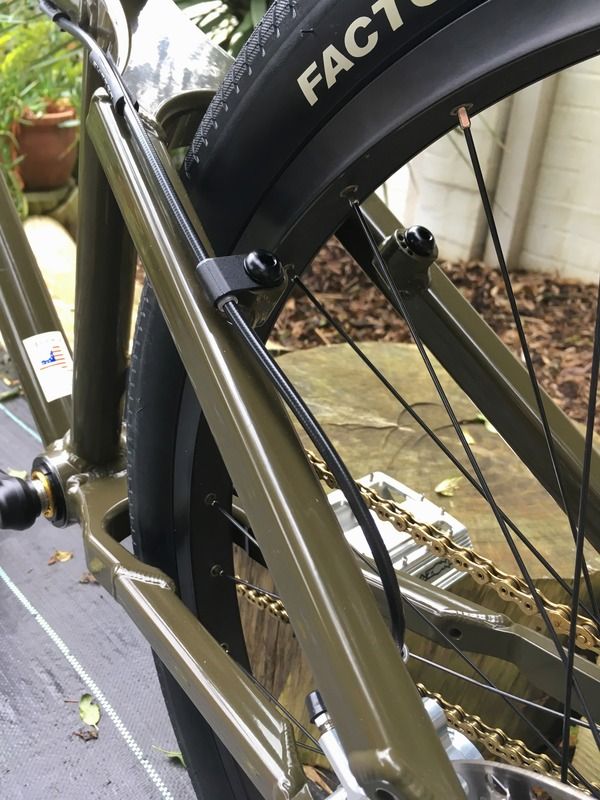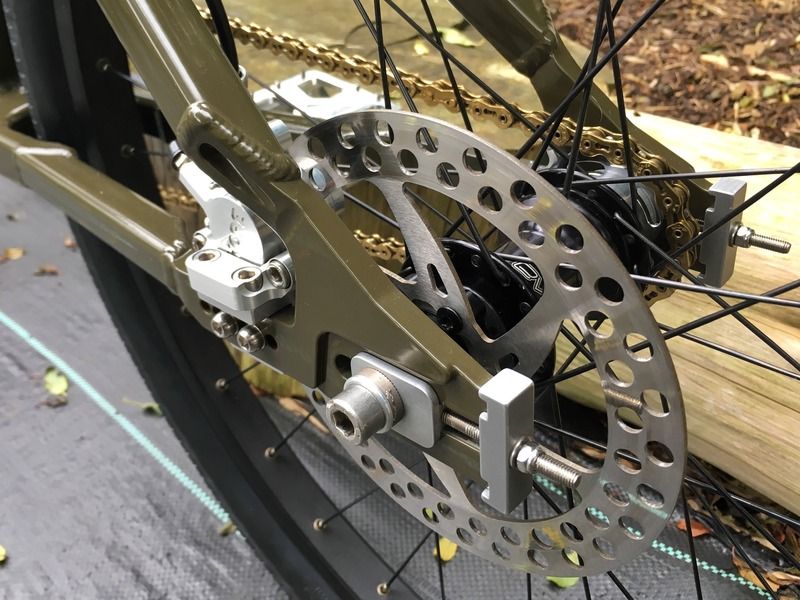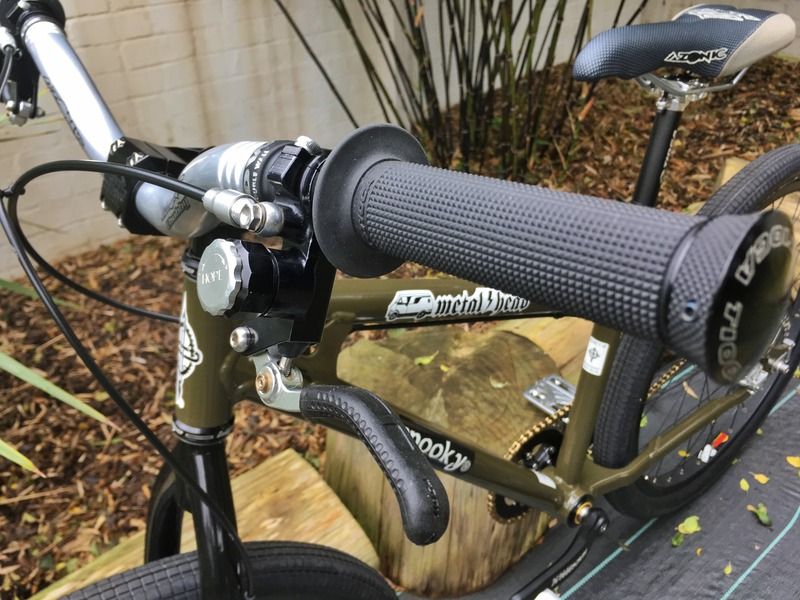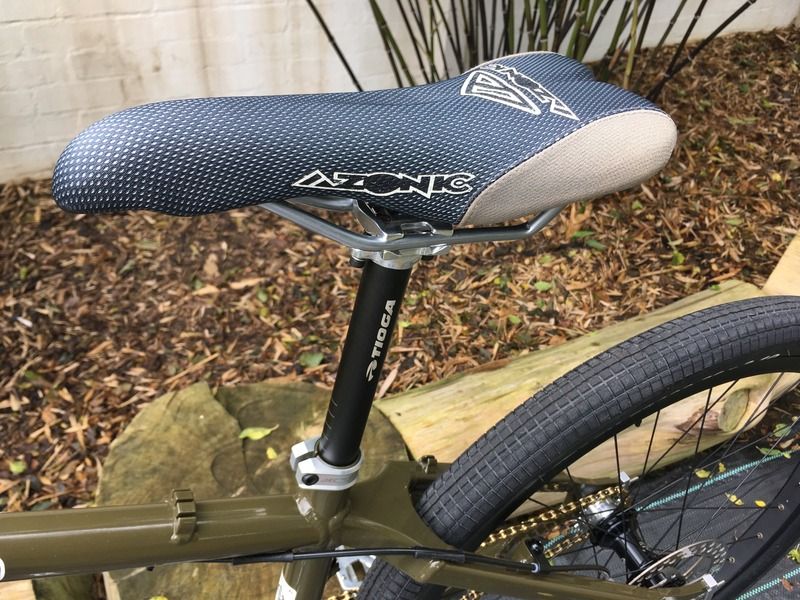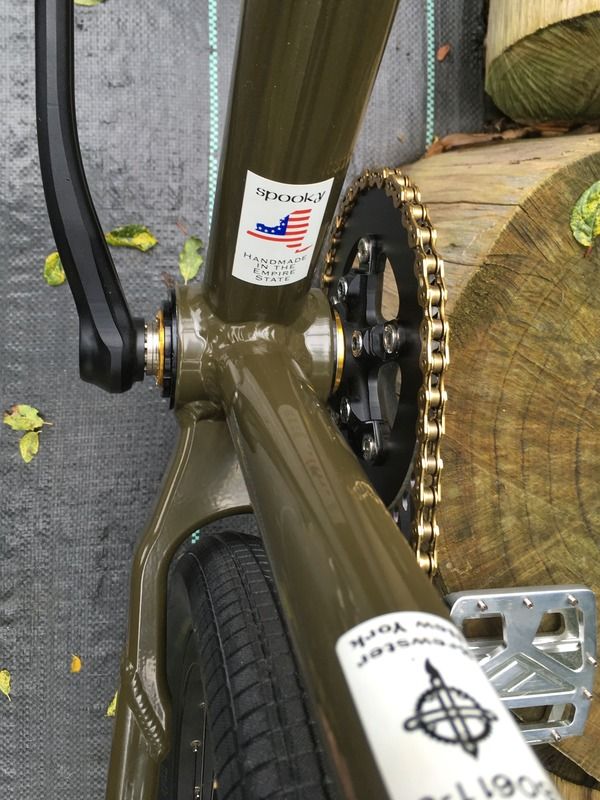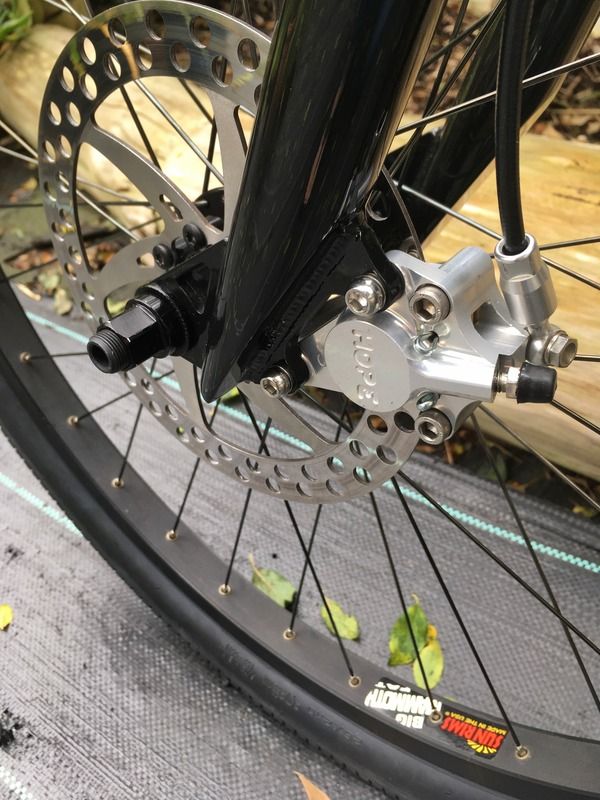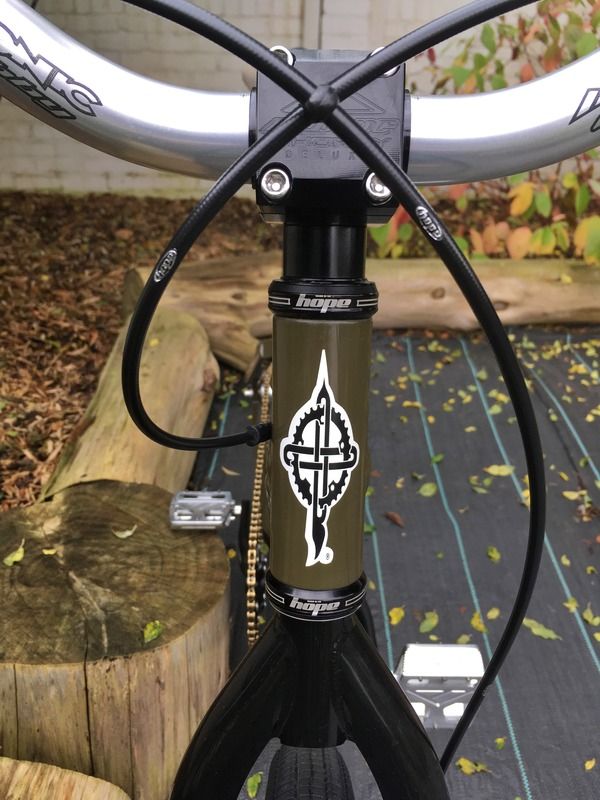 the original shop order receipt that came with it.