You might want to check that the hole for the Specialized disc mount is actually present in your dropout - I can't see it in the picture, but it might be behind the current disc mount. I have a feeling not all versions of the FSR had this hole, but not 100% sure. The location of the holes is visible in this photo as there is a bolt through it: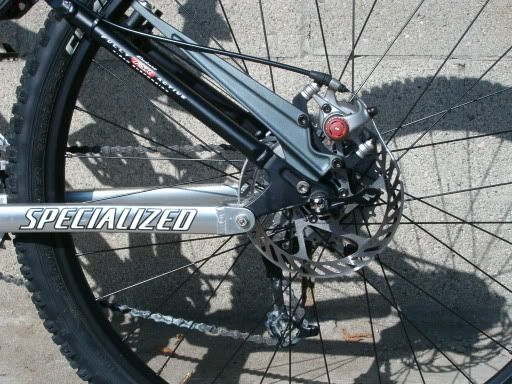 (not my photo!)
My FSR has had one of these adapters on for about 15 years now!
Another alternative is the aftermarket seatstay that BETD used to make. I don't think they still make them, but you could ask. You could try searching for one of these second hand too. BETD might even be able to knock you up a replacement for the specialized original though that's a bit of a long shot!
http://www.mountainbikecomponents.co.uk/