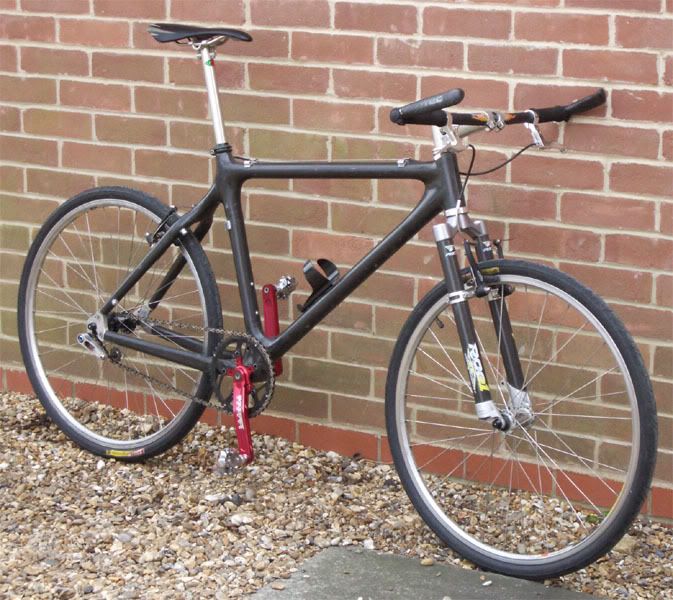 Just the frame.
Medium MCM, see thread in Reader's bikes.
Has had a fresh coat of lacquer and most paint runs removed.
Things to note - one bottle cage bolt of the seat tube set is stuck.
Needs to use e-type bottom bracket secured front mech.
Not sure what i am asking for .Saw a frighteningly similar one go on Ebay last week for £243, but that looked a bit more minty.
I dont think it is worth that much, but as i say - offers.. Before it ends up on Ebay